I can't tell you how good it feels to have these photos off my camera and on to the blog!  I took them in May right after we closed and just before we began renovations.
I pulled them off the camera tonight and edited only this one photo below because I've got a goal to be in bed by 10:30 and also because the "after" pictures look a lot better when the "before" pictures are as unattractive as possible, don't you think?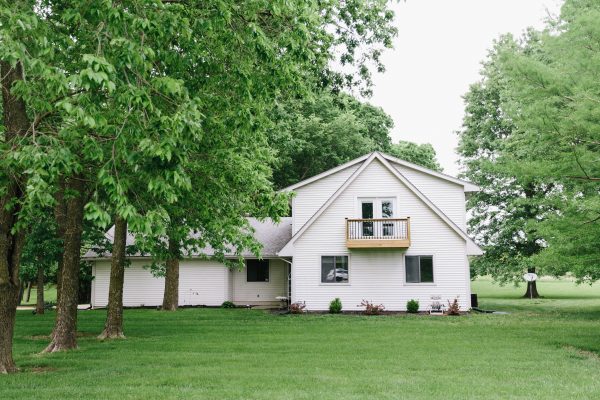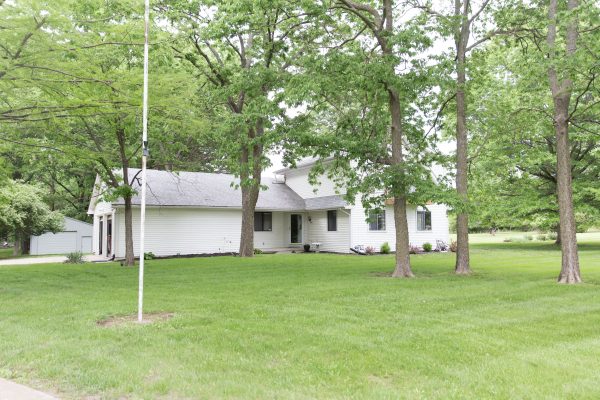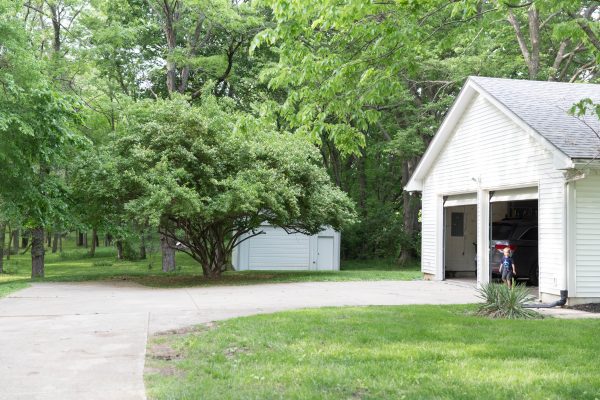 We purchased this beautiful property not far from our church in summer 2022 after a long and discouraging search.
(Here's the story of how we decided to move to Kansas City to California in 2020. Here are some photos of the interim rental we lived in for two years–the kitchen, my office/toy room, and Christmas tours from 2020 and 2021.)
We really wanted land, but everything was either astronomically expensive or too far from our community.  We searched multiple states and looked at a lot of options, including a new build.
Nothing was working and we really didn't want to pay a lot of money for a house we weren't in love with. The plan was either to move back to our home in California or buy something small in a neighborhood close to our church where we could stay a few more years.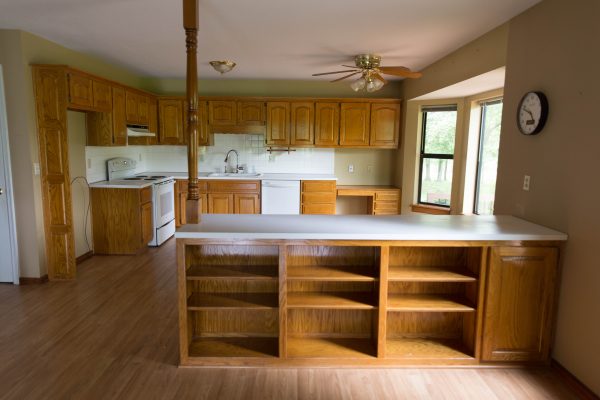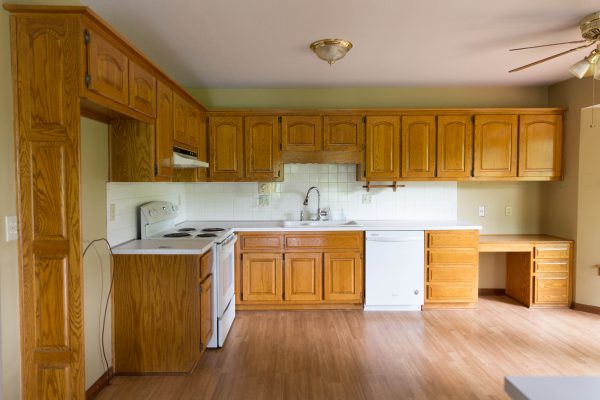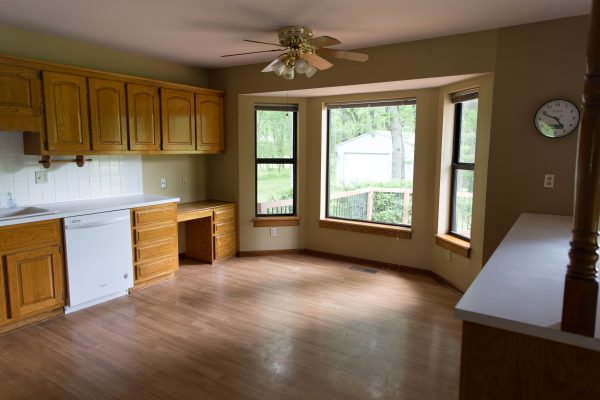 We had stopped looking when miraculously, this place popped up on my Zillow notifications.   In a market where houses were getting multiple above-price offers, we were able to slip in and snag what is now our Missouri house a day or so after it went online.  On ten acres and minutes from community.
I fell in love with the brick fireplace and vaulted ceilings.  David fell in love with the shed and the ten acres.
(Oh, so obsessive Zillow use serves more purposes than just melting our brains and making us discontented with our current living situations?)
I just knew if I could violently rip out the country-style honey oak posts, move the island back four feet, extend the pantry, and install a brand new support beam that it would be perfect. (I'm pretty low maintenance, as you can see.)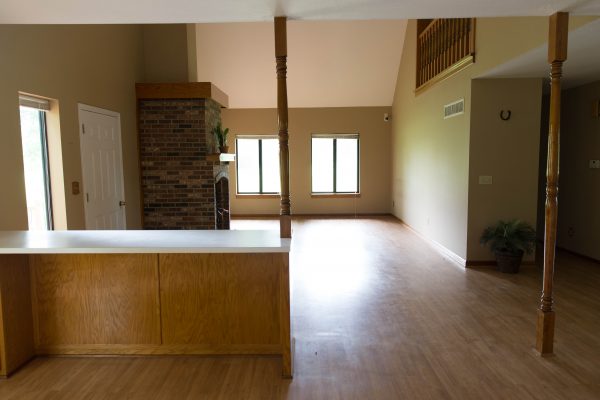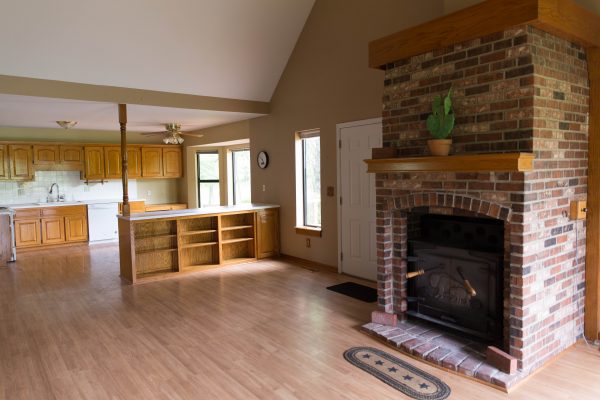 We did do all of those things (and by we, I mean a contractor) and it made a huge difference in the usability and aesthetic of the space! We flipped and refurbished that island and now it sits in the kitchen holding all of my appliances.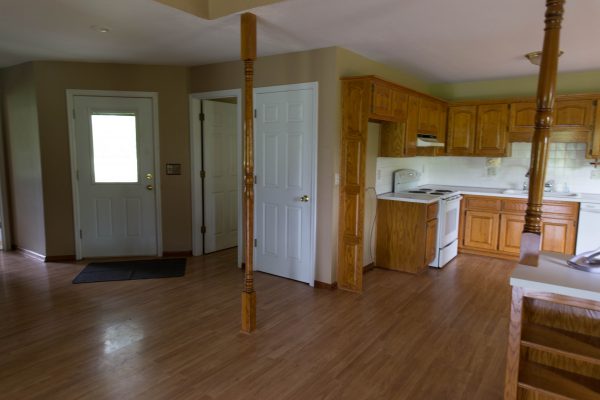 You bet this place was built same exact year as our home in California and has the same exact black windows.  (So I'm consistent.)
It's a 3/2 custom build with a lot of, shall we say, owner design influence.  It was always lived in by the original owners and we have the most fantastic neighbors on all sides.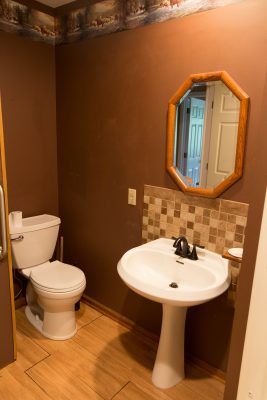 (Main level bath)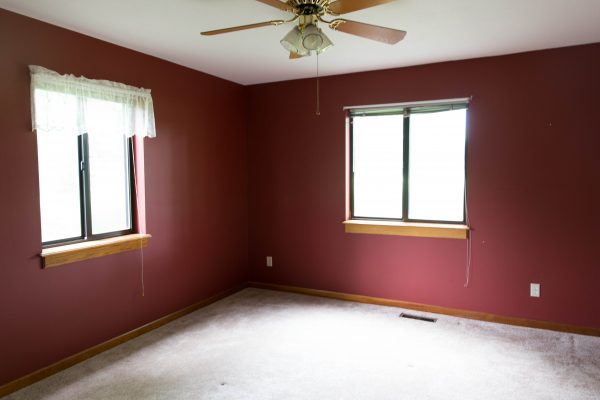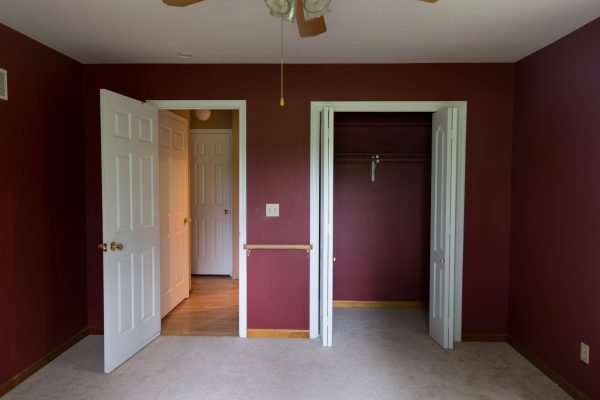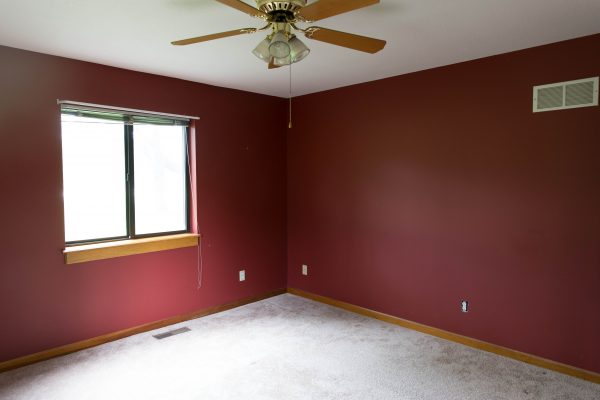 (Back Bedroom)
Of course I fully expected to have the "after" photos for you by September, but here I am gazing at the Christmas lights with still so much more to be done. (I still have at least three more horseshoe hooks to remove.)
We've been too swamped every weekend working on boring mechanical things, oh, you know–like gutters and leveling floors and fixing pit adapters on wells–for frivolities like subway tile backsplash dreams.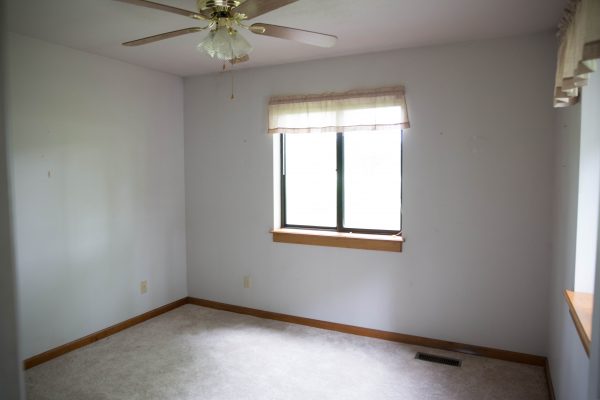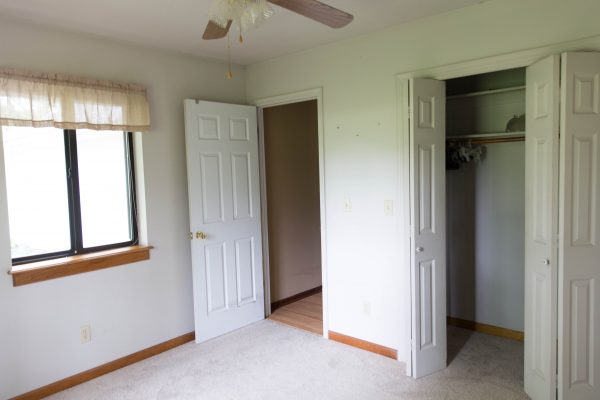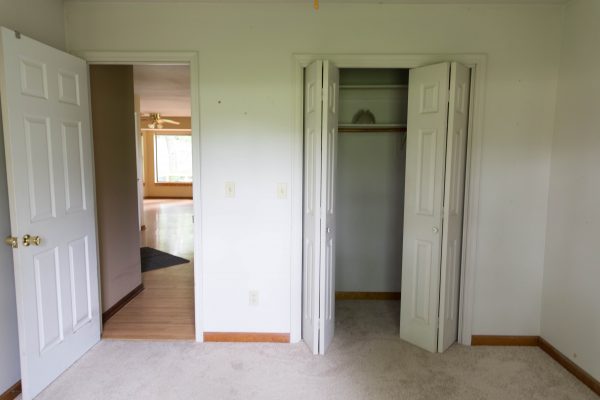 (Front Bedroom)
If only I could tell you the saga of this renovation, but I won't because I know everyone is just here for the pictures.
Due to budgetary constraints we did a lot of the work ourselves.  So there is literal blood and sweat in the bones of this house.  (Yeah, David cut the tip of his finger off on a table saw while laying the floors.  So I found blood in a lot of weird places. The man offered his body for the cause of light oak wood floors.)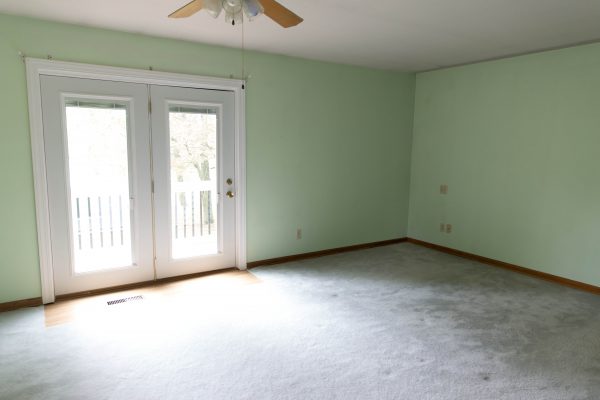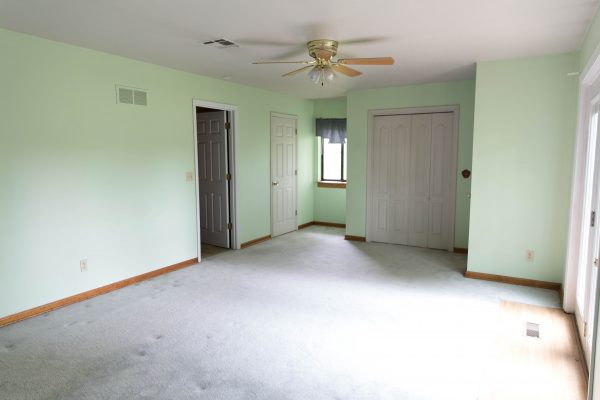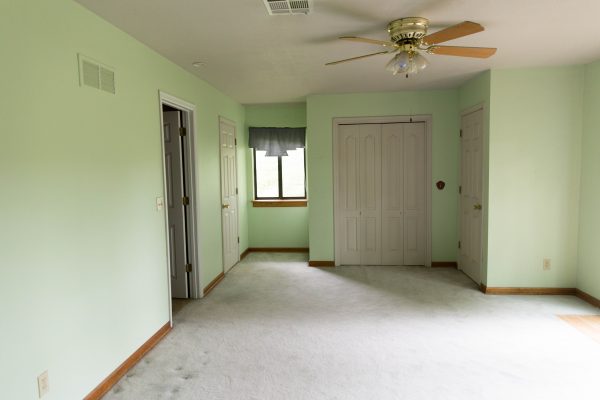 (Upstairs Master)
The dream is to have it fully renovated and finish the basement so that it can be rented out.  David has visions of a custom home in the field behind this place and I have to admit, I'm not hating the idea.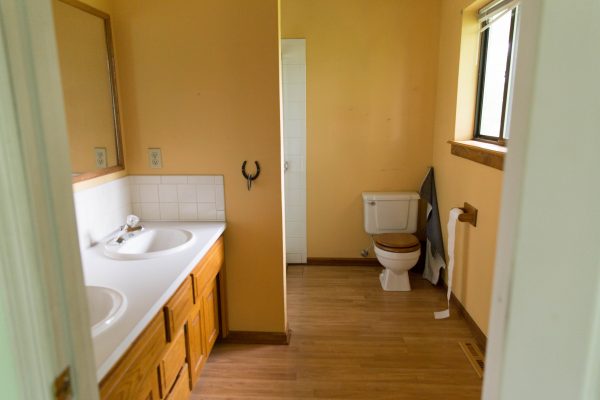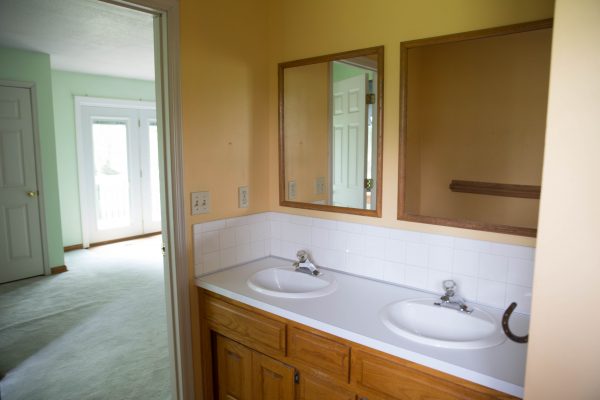 (Master Bath)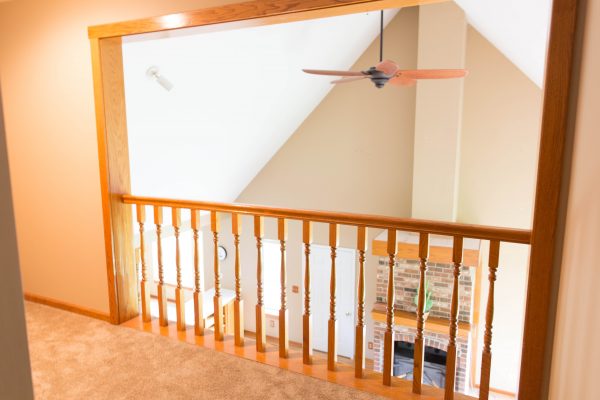 (Loft)
There were some challenges moving into this house (You mean besides the profusion of surprise mechanical problems that no one could have predicted based on the inspection?  Yes, yes I do.)
For one, it was a whole lot smaller than the last two houses we lived in, so there was a lot of downsizing to do and strategic storage to install.  It took a few months to deal with the overflow in the garage and basement.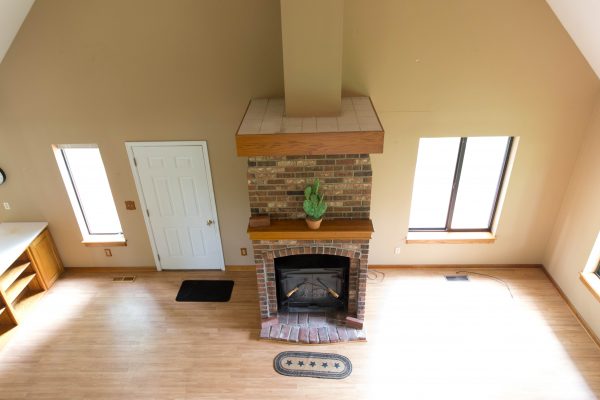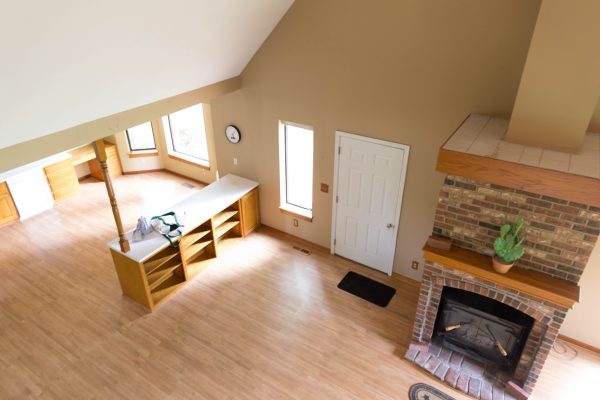 The other challenge is that the main living area faces North, making the lighting a lot darker and just downright muddy. (Photographers care a lot about these things.)
I can tell you from experience with a North-facing room in my old house that the all-white Scandinavian aesthetic that makes my little Millennial heart go pitter-patter does not play well with gray-blue shadows of a northern exposure.
As a result, I've chose darker paint and decorated with deeper colors and fabrics, which gels really well with the light. It does well as a cozy winter house.
But that outside?  Pretty much perfect.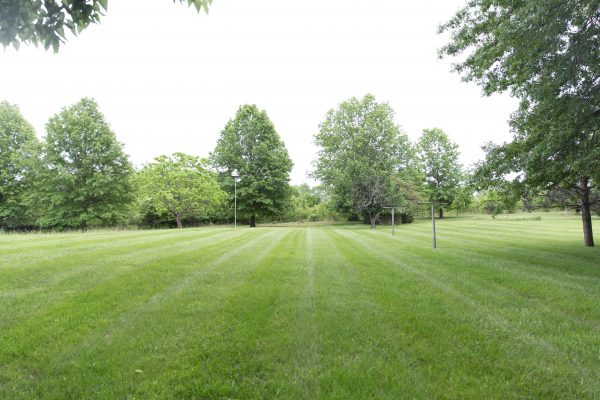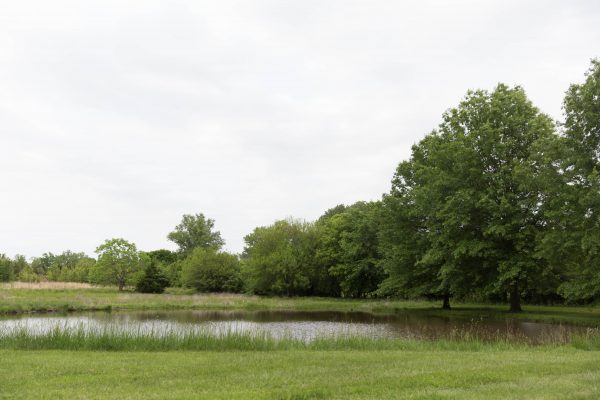 Here are some fall and winter photos of the outside! It's so much fun to watch the seasons change out here.  David mowed a path for me so I can walk back here every day.  It's my therapy.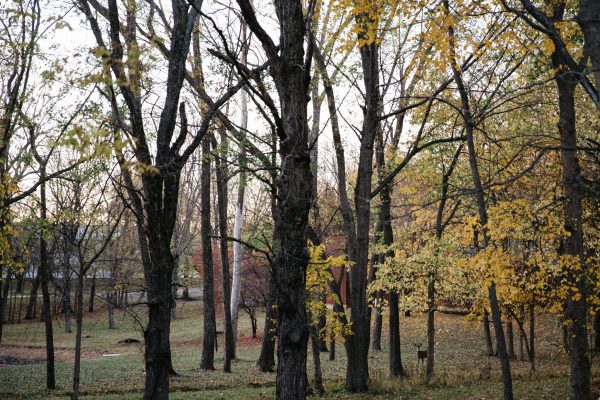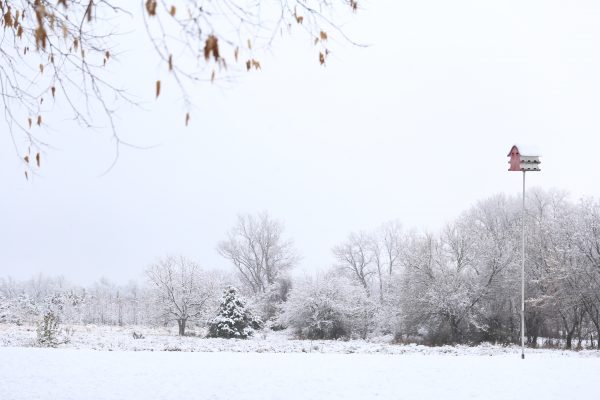 It's been good for me to go through these photos and remember how far we've come! I can't wait to show you the "afters" next summer!  If you stick around the blog, I'll have some "during" photos where you can see all the improvements we've made so far to take this baby out of 1987!
For more life and house updates, you can sign up for my monthly newsletter here.