This is the first white Christmas I remember since my childhood.  It's today's high right now:  nine degrees.  (I just took a walk that hurt my face, you know…while it was warm.)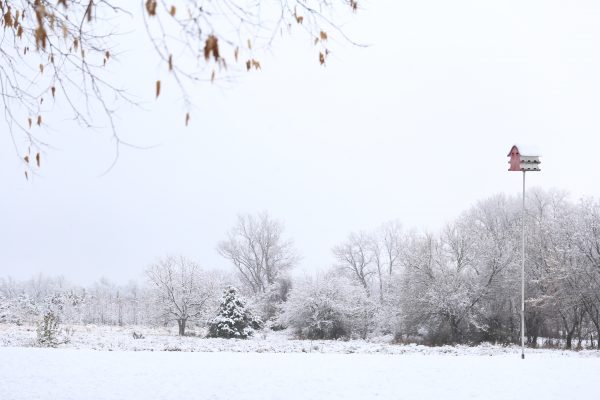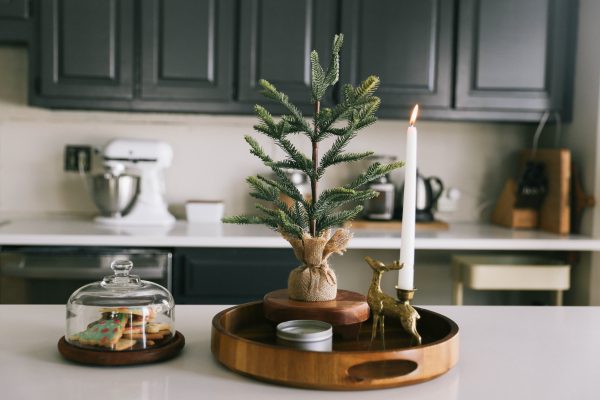 I usually do this post of our house at Christmas time much earlier in December, but it's been nonstop sickness since we returned from a trip nearly two weeks ago. One of the last hold-outs in the family just came down with a temperature, so I'm on another round of refilling water cups, delivering spoonfuls of elderberry, and roasting a chicken for broth tonight.
The bonus is that I have snow, a finished Christmas card, and wrapped gifts to document.  (I had none of these in early December!)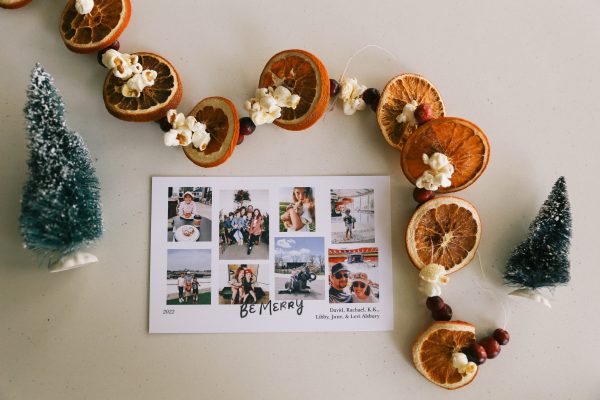 I also get to document a little bit of our house at the very tail end of the "during" stage.  I thought by now that we'd be finished with renovations, but of course not.  (That's when it was May…before life crushed all of my hopes.)  But as you can see, we've still come a long way!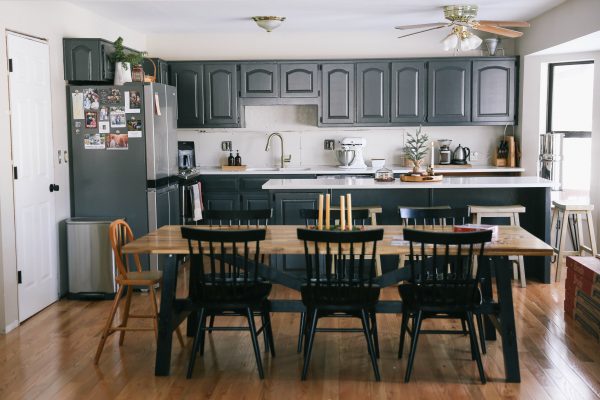 You can see what the house looked like when we bought it here.
I turned forty last week, but we all know the true celebration will start when those boxes of flooring are gone from my dining room!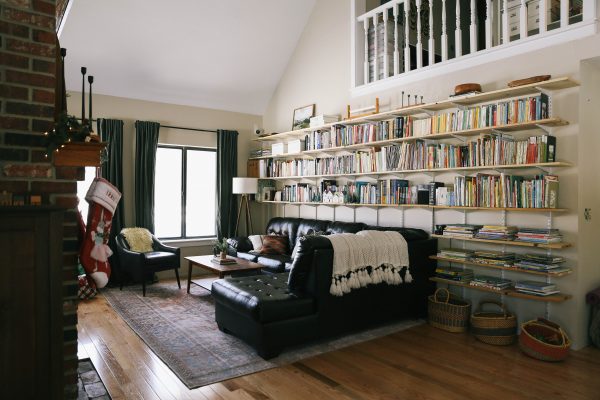 The shape of the living room is kind of funny and challenging for decorating and arranging furniture, but I managed to cram our enormous faux fir Christmas tree into the corner between the window and the TV.  When I say cram, I mean cram.  (We have blocked an entire window with a view of the pond and field for our enormous television from Costco but please do not let this convince you of where our priorities lie.)
In time, I believe the hideously bent branches that had to be sacrificed for this arrangement will resume their original shape.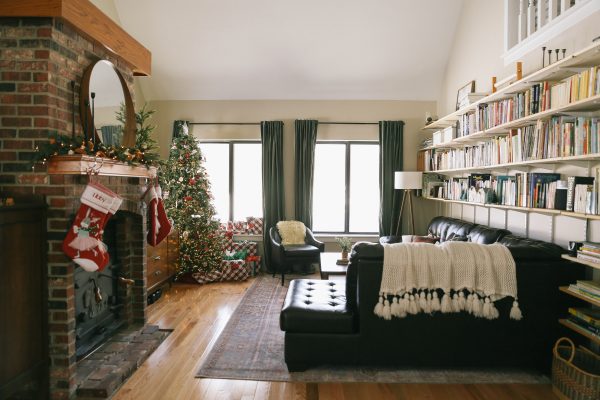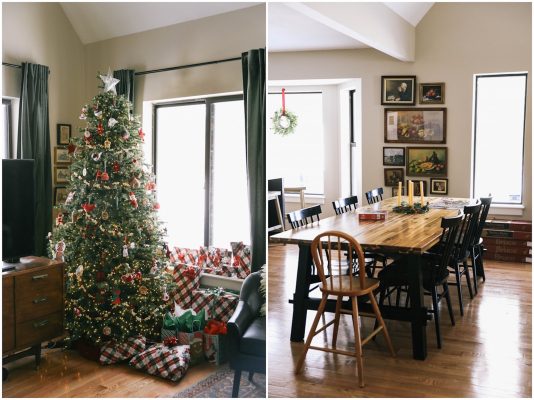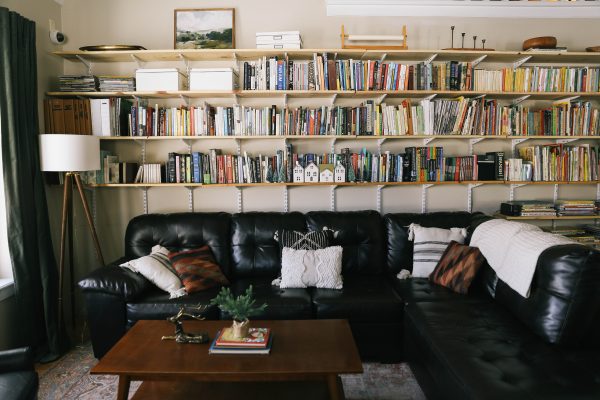 We didn't do anything fancy this December–it was bare bones school and projects for the Christmas fair at co-op. Libby sewed scrunchees, June made Christmas toffee, and K.K. designed a collection of five holiday coloring pages to sell, which you can get here!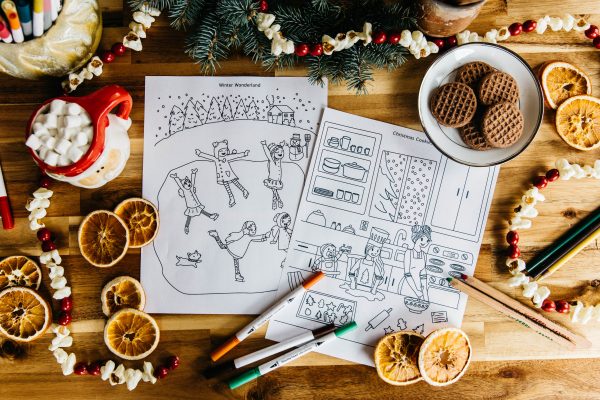 Wayyyy back in September, the girls and I made these yarn-wrapped stars for the Wild and Free Christmas bundle–it was their 100th bundle and we were so honored to contribute to it.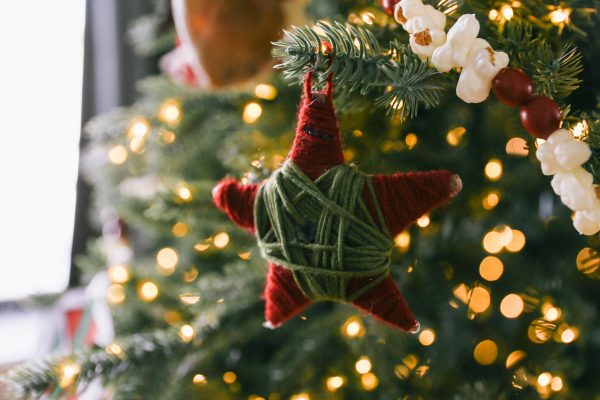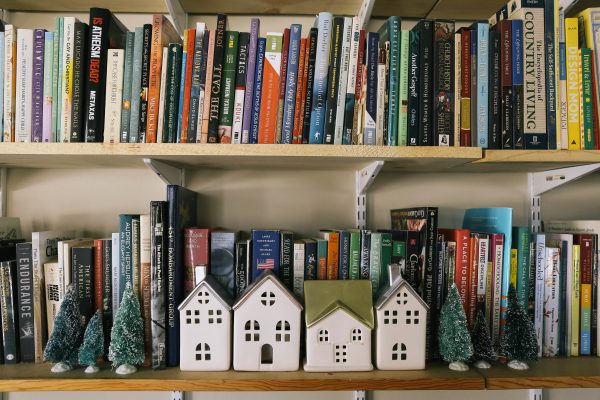 The girls and I are also reading through the Chronicles of Narnia (part of our school curriculum), which is a really cozy read at Christmas.  We just finished Prince Caspian, so we're watching the movie tonight, as per tradition!
We managed a few strings of popcorn and cranberry garland before finally letting go of the oranges I so fastidiously sliced dried at exactly 6 a.m. December 1st.  (There is never anyone more full of false hopes and dreams than homeschool moms in November.  Alright.  Maybe the one in early August.)
Of course, then there are the usual December basics of puzzles, picture books and candles.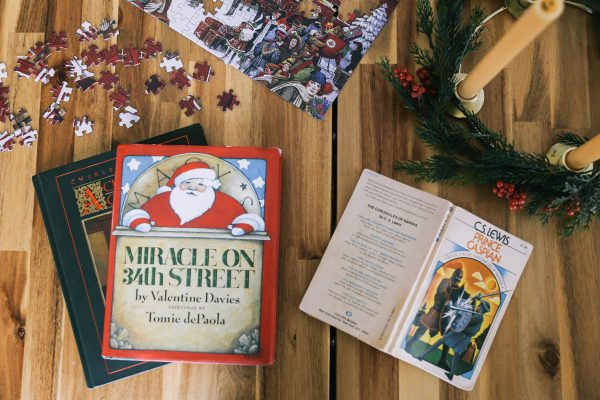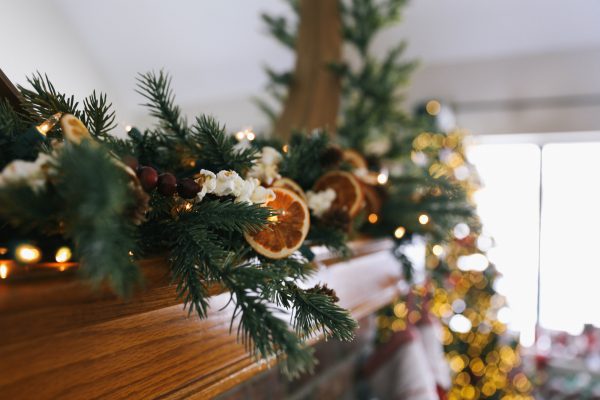 Though sickness has slowed us all down and lots of fun things had to be cancelled, it's in these early-darkening days of December I've finally begun to see the light again after two years of wandering.  In short, it's been cold with nowhere to be and nothing to do and lots of sleeping.  The days are all blurring together and well, it's been glorious.
It was at this time last year that I was horribly homesick—so homesick I could practically transport myself back to to my bedroom in California and see the tops of the redwoods out my slider.  The months that followed from early March into late November were a disorienting cyclone of life events, which I talk about in much more depth here in my monthly newsletter.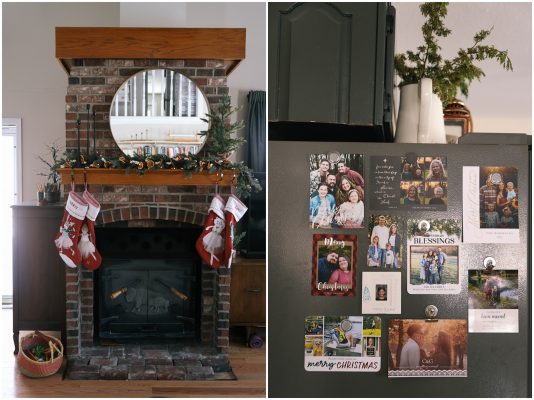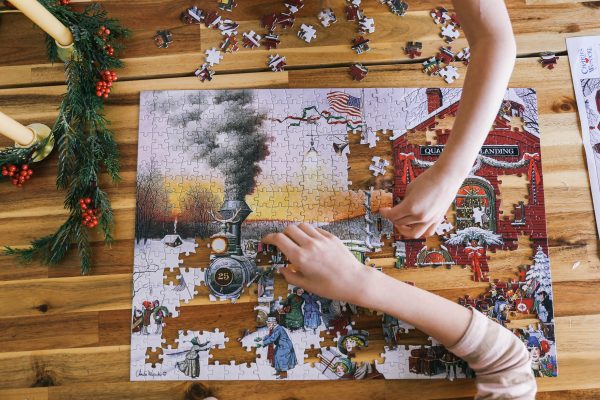 Maybe it was the three days of flu-induced sleep or the cancellation of every calendar item from our lives, but I feel myself wakening again after a long season of closing my eyes and doing the next right thing.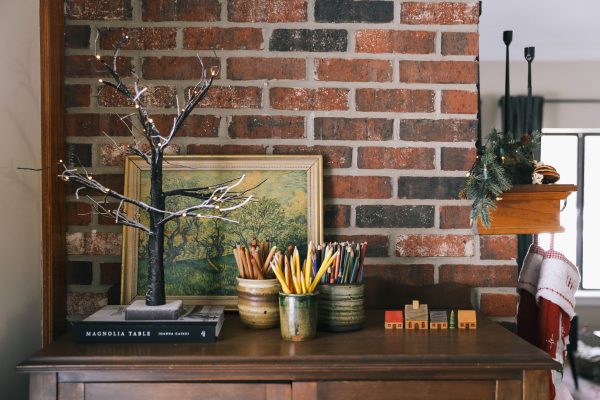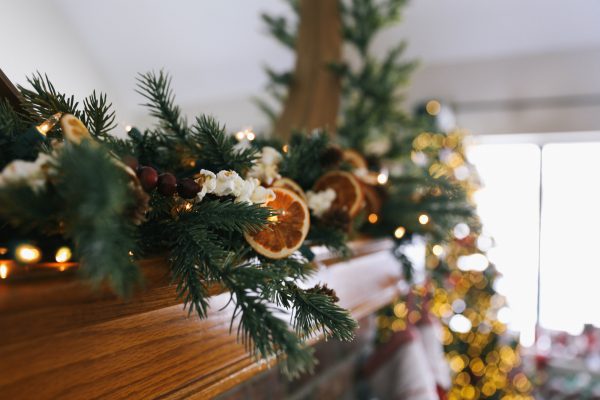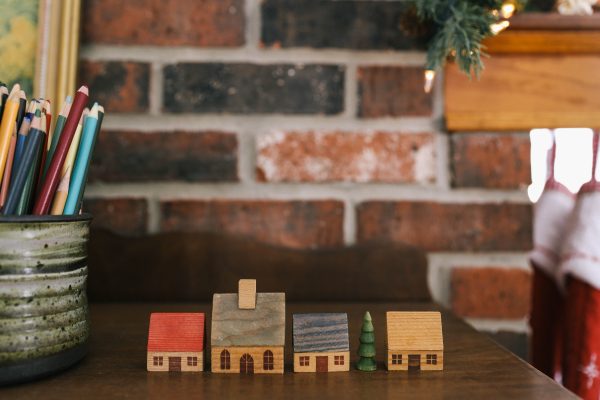 I'm feeling settled, energized and hopeful for the months ahead.  I hope you'll stay around for what unfolds in 2023!
If you liked this post, you can see posts from, 2019, 2020 and 2021 here.  You can also join my newsletter, The Lounge, where I share my favorite resources, what I'm reading, and candid takes on my real life.