I had all intentions of posting a whole tour of our rental house here in Kansas City, but it's actually much easier to do room-by-room!  (I did one of my office/toy room a few weeks ago.)
When we were searching for a rental, of course I wanted a nice bright updated kitchen. But I ended up deciding to trade it for some other practical things like number of bedrooms and the rarity of being on a cul-de-sac with a back yard that looks out onto a wooded trail.
There are obviously some style things about this kitchen that I don't love: a tuscan stone backsplash paired with honey-oak cabinetry and brown granite.  (Brown on brown on brown!) The refrigerator is an extra-deep model that obstructs any possibility of stools at the island, so that's sad.
Some great things about this kitchen are the beautiful wood floors, the amount of cabinetry, the practicality of wood (it never looks dingy), and the sink with two big windows that overlook the green space and trail.  I do actually love the idea of natural wood cabinetry for our next home!
I definitely considered finding a way to cover the tuscan backsplash with something light and bright like peel and stick subway tile, but that turns out to be a pretty serious project.  I promised my husband NO projects for the next few years aaaaand I also have a feeling the owner of this home likes that tuscan backsplash very much.
The best thing to do was organize it, be grateful for gray paint (I am certain it was once painted red), and fill it with plants and white dishes!  We do all of our dining and homeschooling at the table and it works out perfectly.  The acacia wood table is from Ikea and the black windsor chairs are from Target.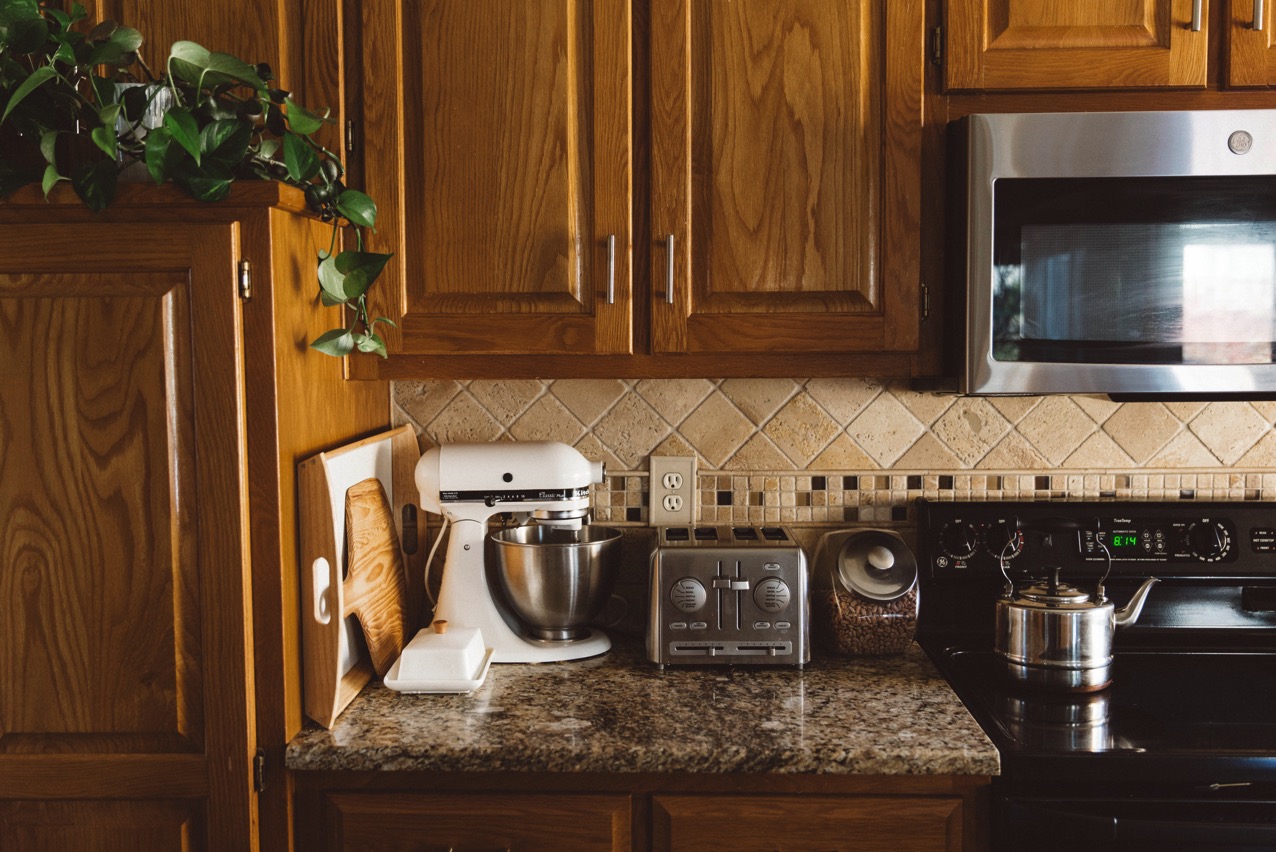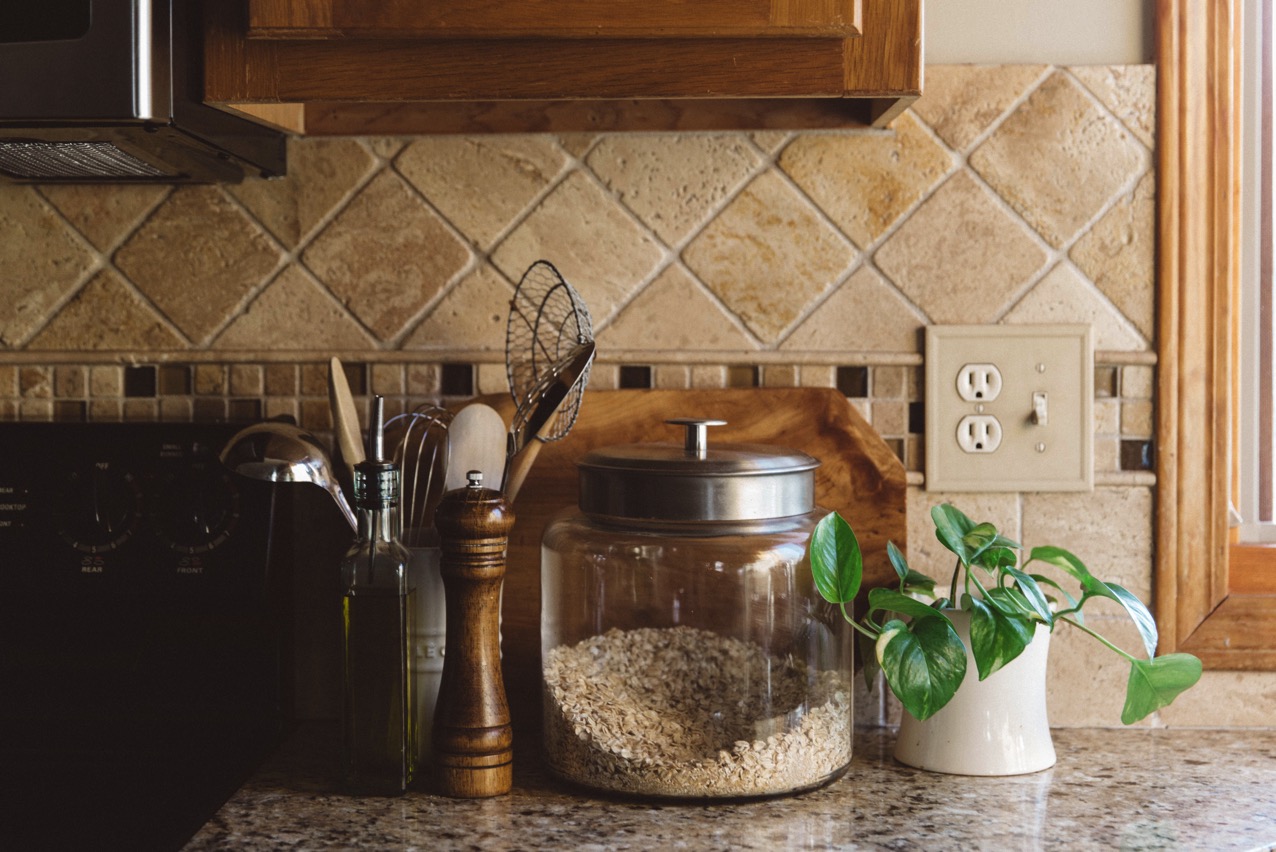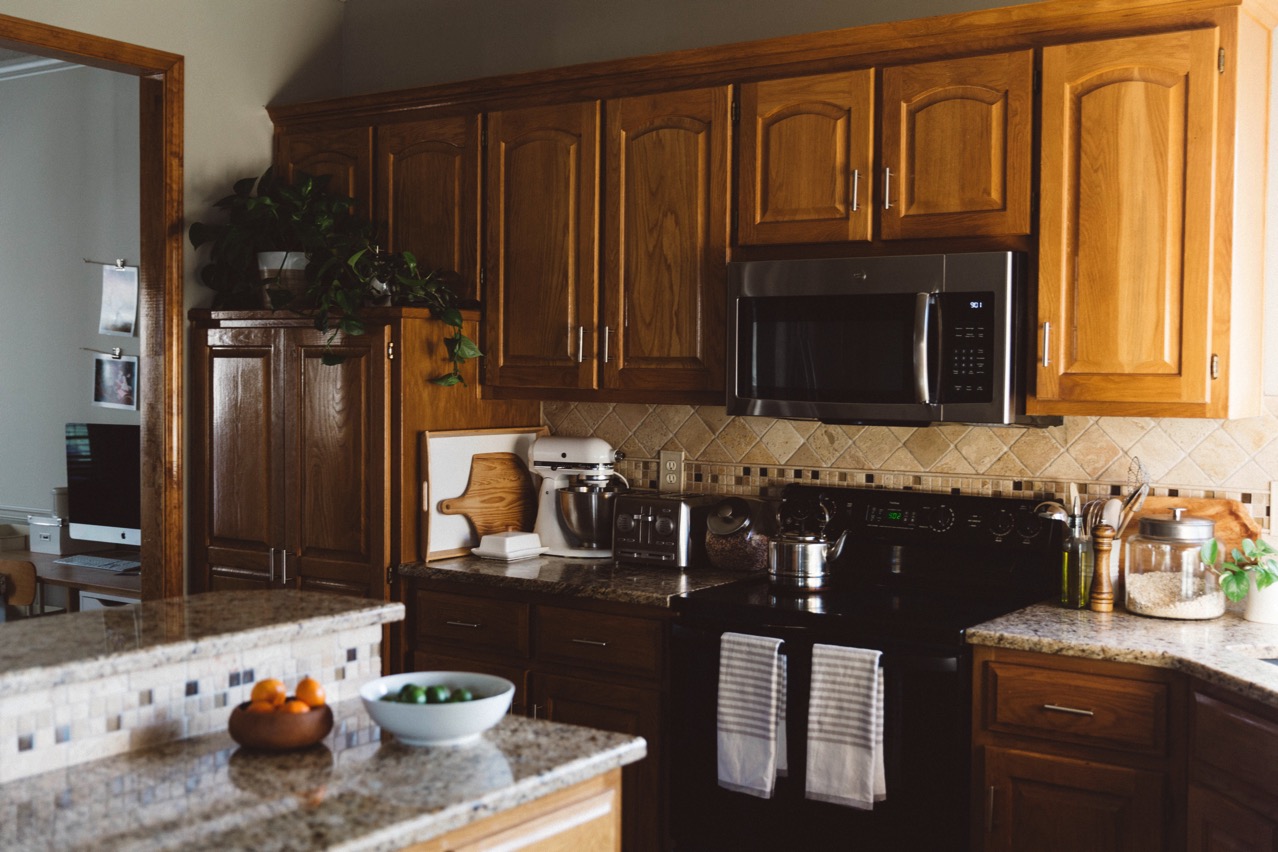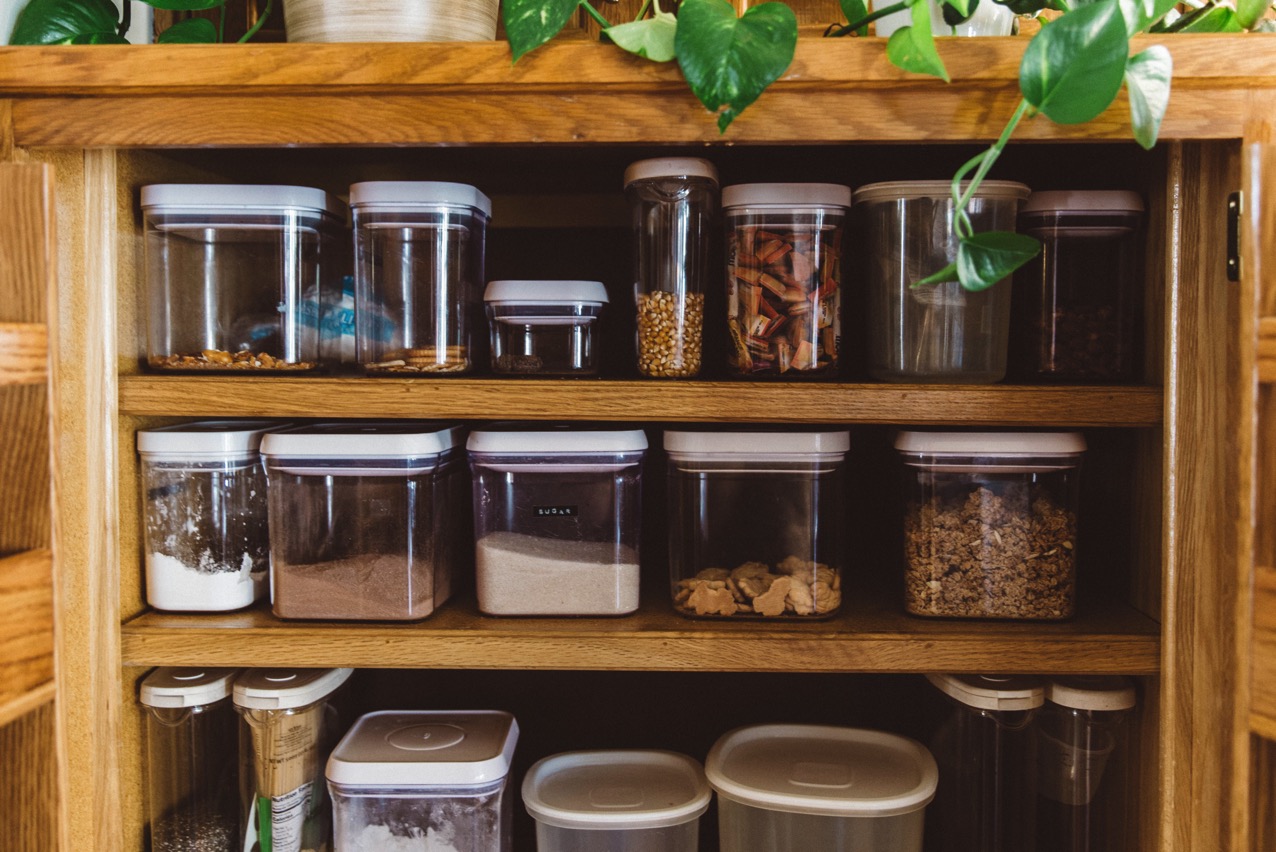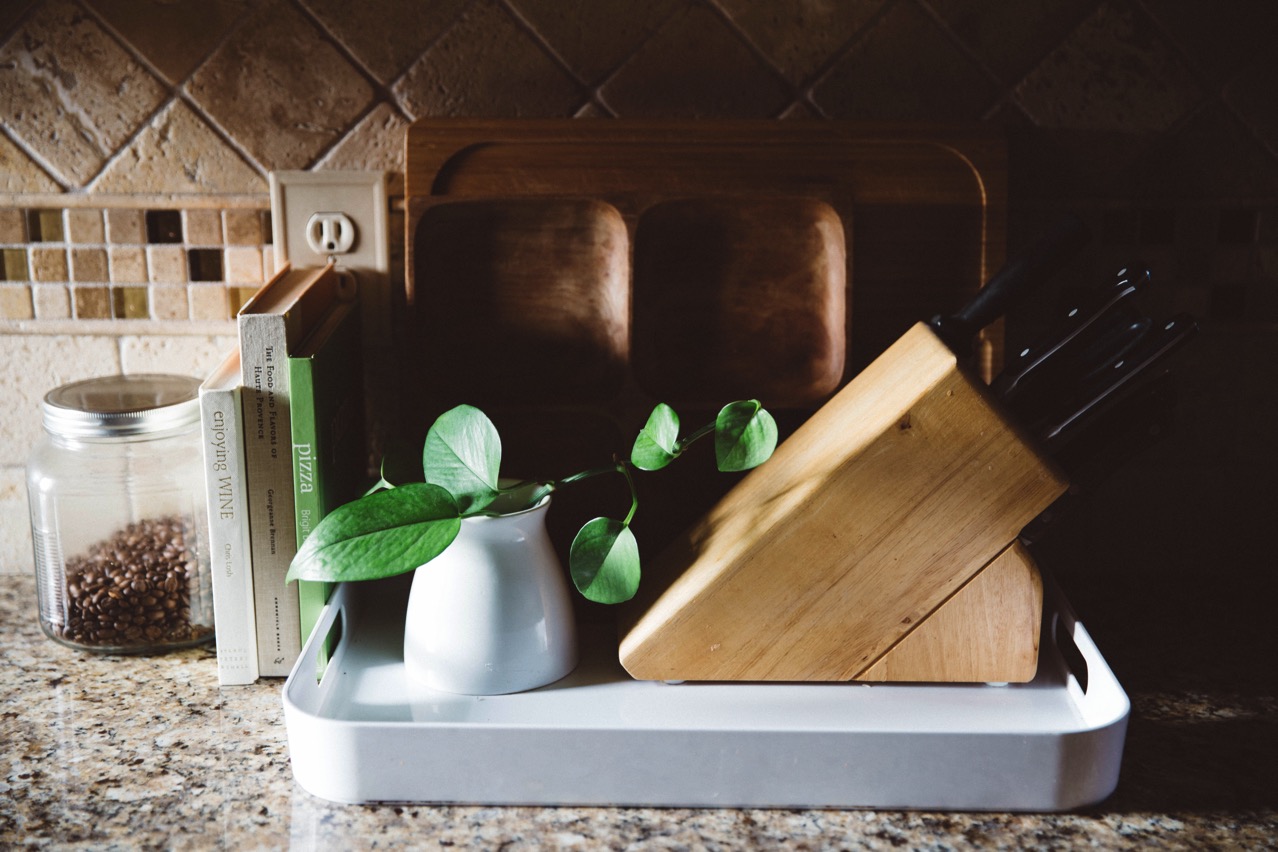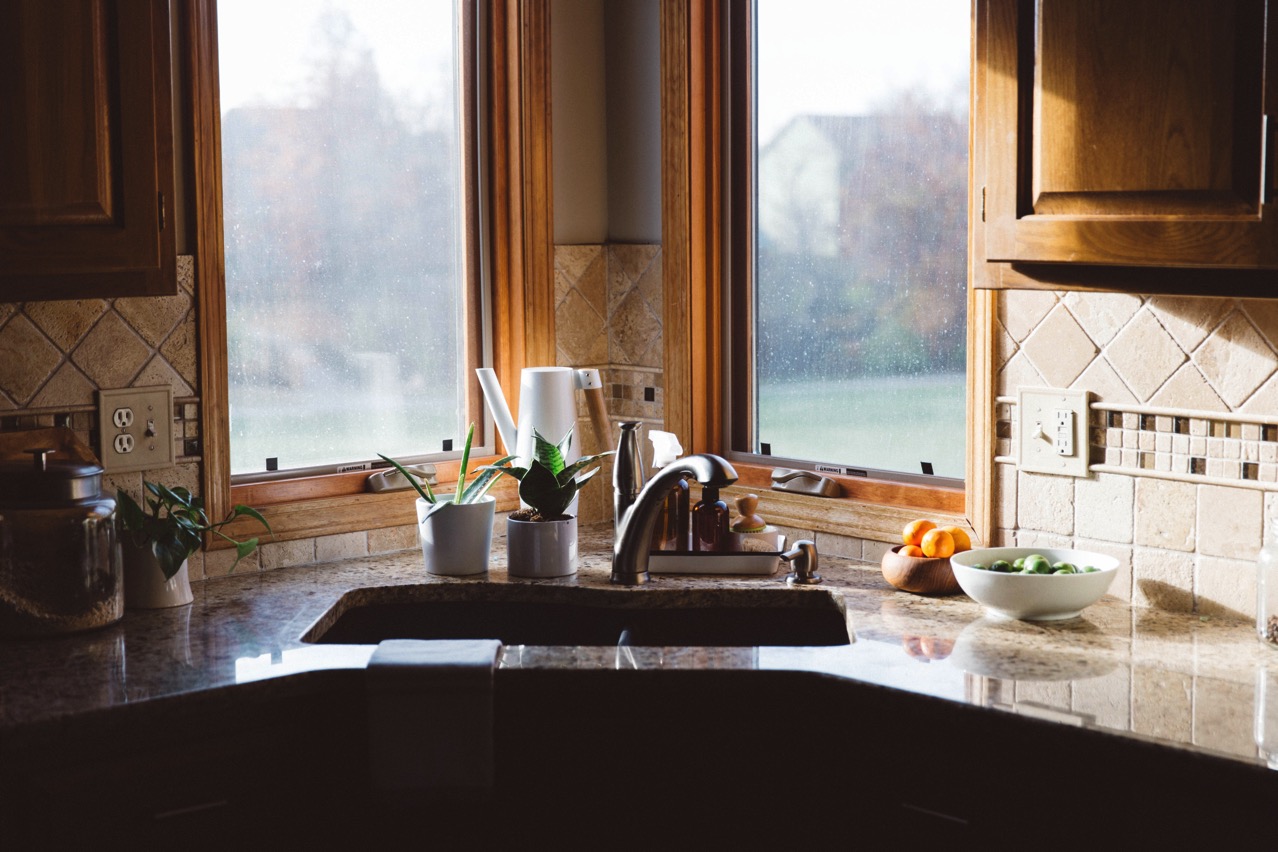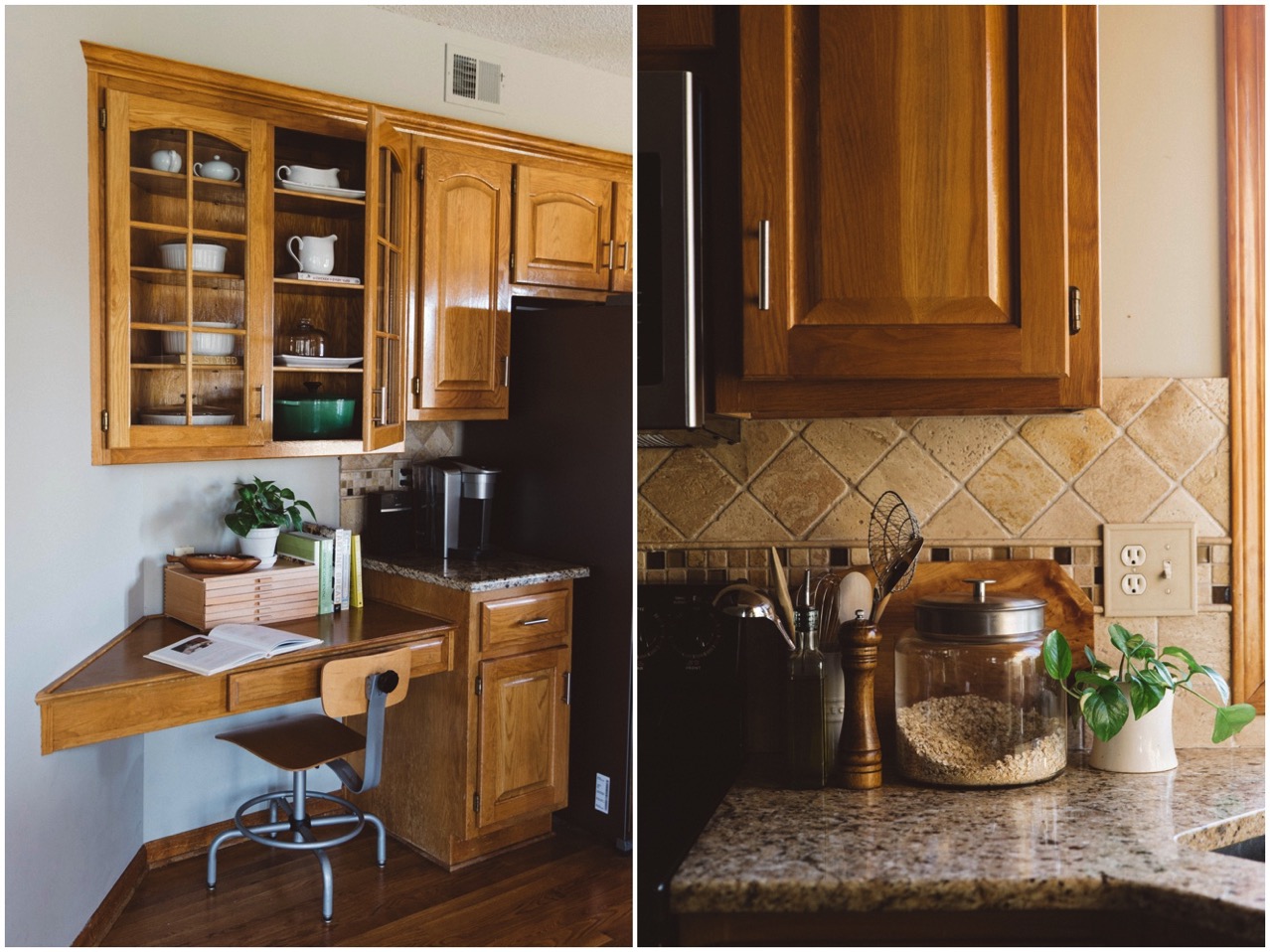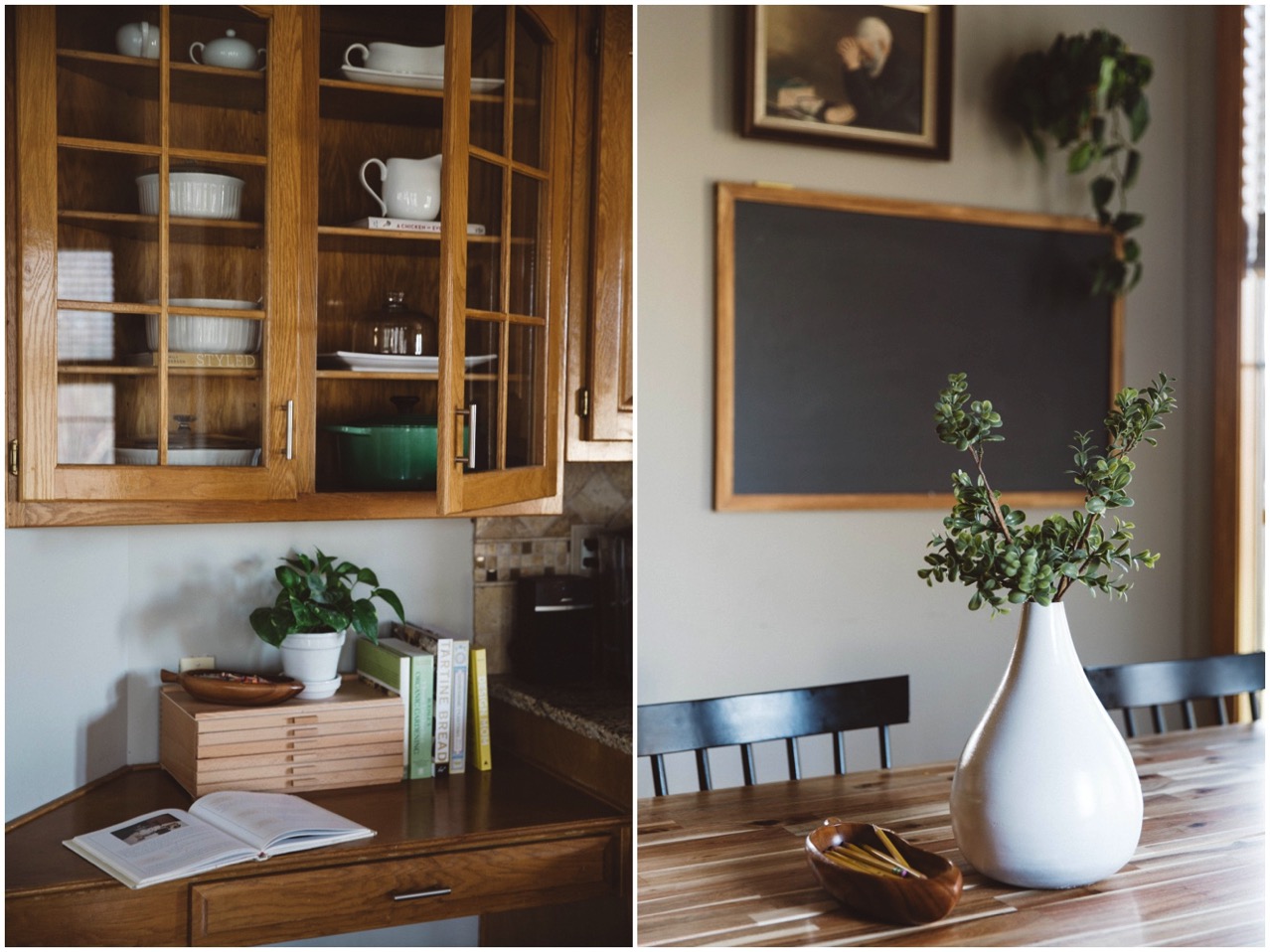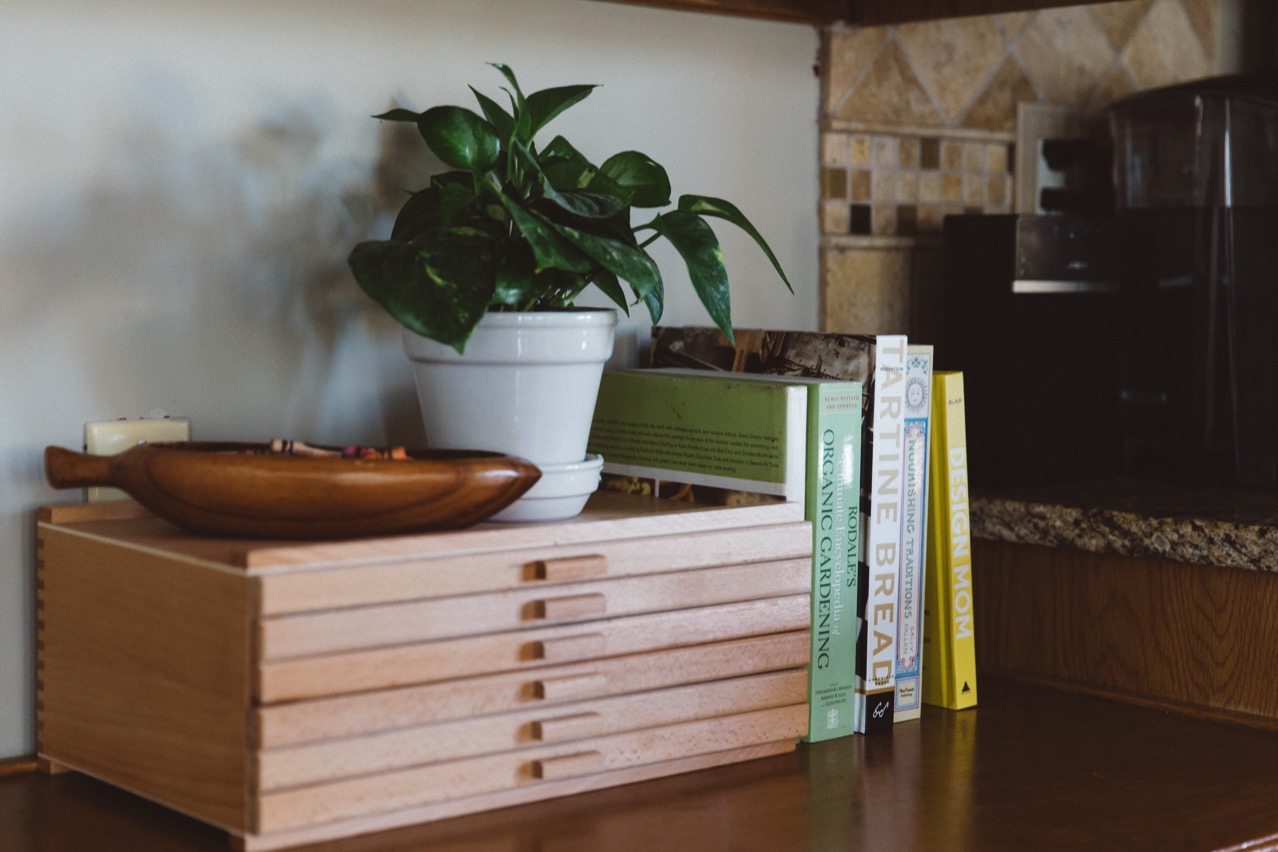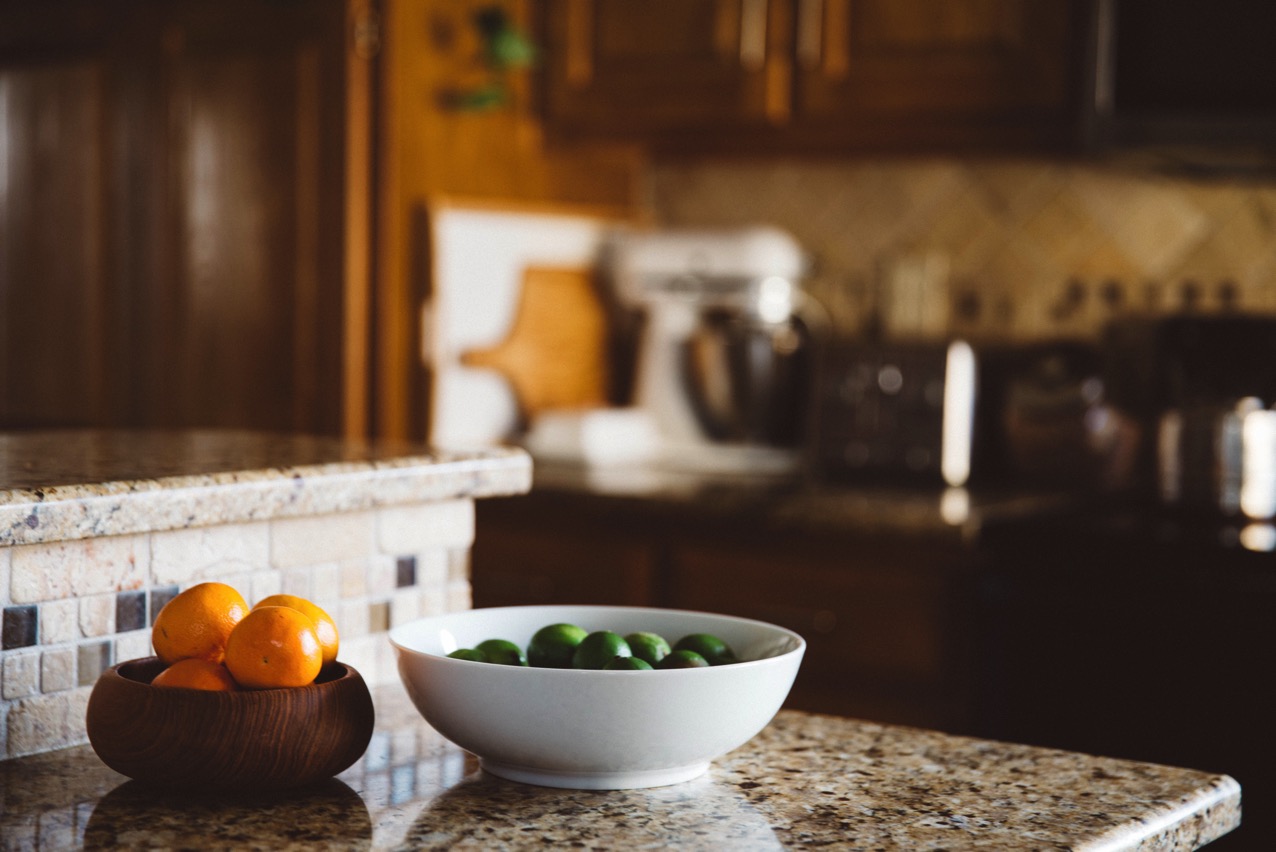 I organized and decorated our kitchen first thing because no matter how brown it is, it's the heart of our home! Cute towels are never wasted even in brown kitchens, remember that.  If you liked this, you can see a tour of my other less-than perfect kitchen in our California home here, along with the renovation reveal here.
Here is a full tour of our home in California right before we moved! Of course, all kinds of interiors of our old home can be seen under the Home Tour archive!
Enjoy!