I once heard an organization and productivity expert say that before she starts her work for the day, she first makes sure that her machines and systems are running.  Brilliant, isn't it?  It made me think about what kinds of things I could have doing work for me while I read aloud or take a nature walk with my kids.
I decided to adopt this concept for my weekly homeschool planning. I call it "pressing play" on my week.
The essence of planning is really that we set key things in motion for ourselves ahead of time, even if it's just making one small decision or doing a task that removes a future roadblock.  The way I like to go about this is by mobilizing my technologies, systems and machines once a week, every Sunday afternoon.  It's my set-aside time for delegating, outsourcing and getting appliances to do things for me.
I like calendars and planning schemas, but what I like even more is machines that do work when I'm doing other things. (Systems count in this too!)
I may not have a live-in Susan Baker, but I do have a dishwasher, a washing machine, an Instant Pot, a Roomba!
So when Susan Baker is out of town, I like to press play on my week on Sunday afternoons before our family TV night and snack dinner. This process takes me around an hour and a half of focused time but saves me dozens of hours during the week.  Here's what I do:
Use Essential Chores
Before anything else I'm going to tap into my essentialist chore system and enlist the help of my kids for about fifteen minutes.
I have six essential chores that I delegate on a daily basis to help remove roadblocks and keep our home functioning smoothly. My kids will empty the dishwasher, tidy living spaces, bring down laundry, put away a basket of clean laundry, load the dishwasher, and pick up toys.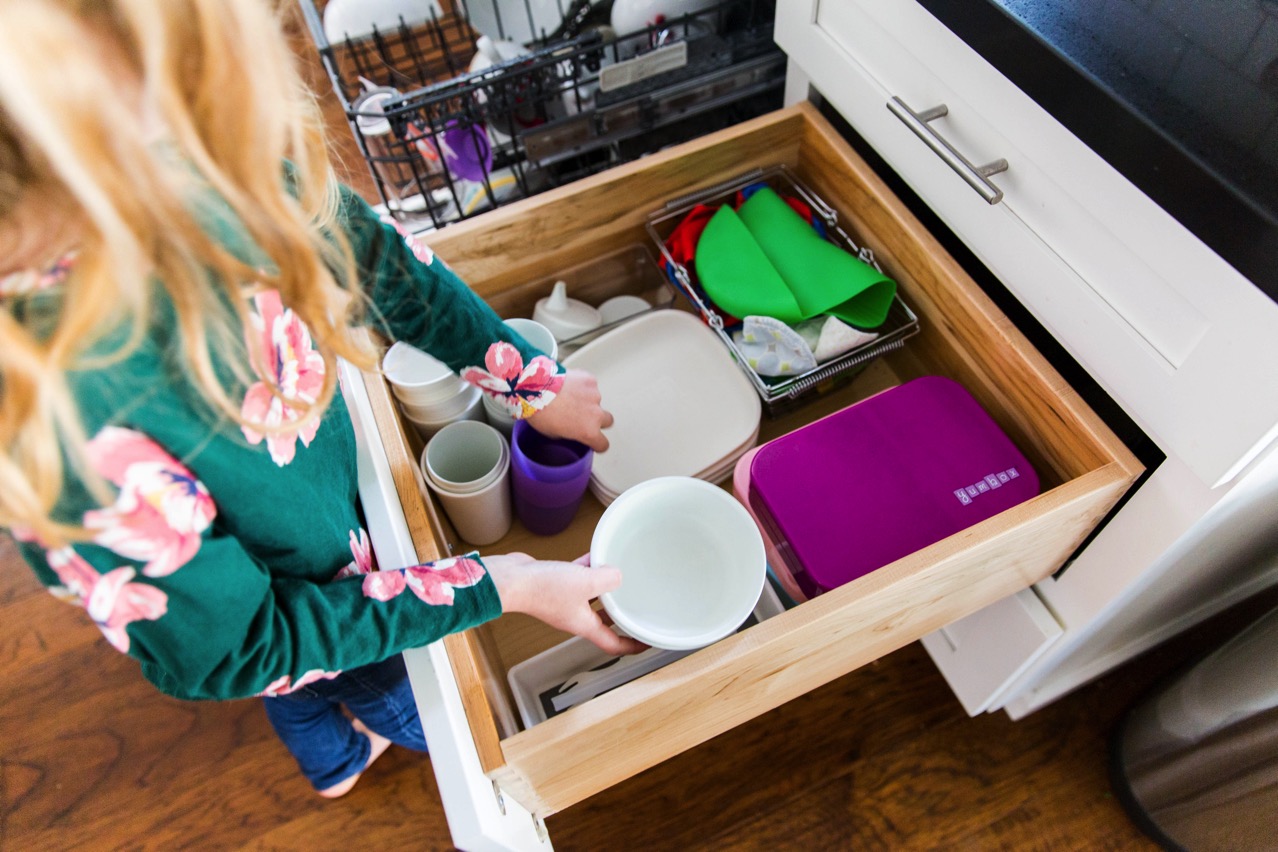 I start that dishwasher so my dishes are ready for breakfast and most importantly, coffee, on Monday morning.
Start Washer/Dryer
Next, I'm going to get my washing machine going by starting a load and moving clean things to the dryer.  Now we know that people will have underwear and some clean towels this week!  (You can go here to read all about my no-sort, low-fold laundry system.)
Use Meal Matrixes
While my clothes are being washed, I use some basic blueprints for  lunch and dinner to make a menu plan.  (I use this pretty magnetic meal planner with grocery list!) Every meal I plan now saves me time and money next week.
I plug those meals in to my meal planner and then jot down my grocery list right next to it.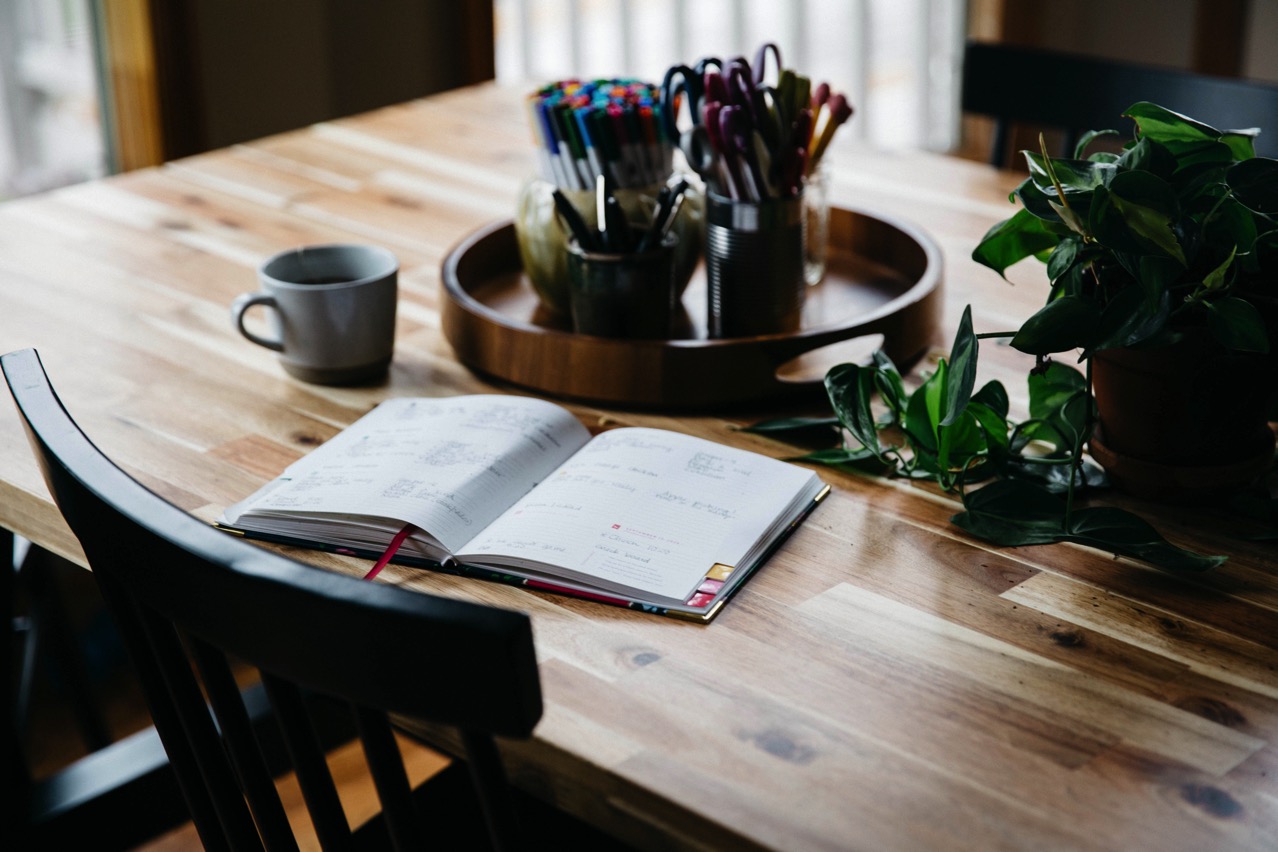 Make Online Grocery/Essentials Order
Now I make a grocery order!
Ordering groceries this the best technological invention since flushing toilets.  If you are not doing this, we need to talk about it. I have Instacart which delivers the groceries, but you can just as easily do an order for pick-up at almost any grocery store now, including Wal-Mart and Target.
This takes a good twenty minutes or more depending on how depleted my grocery reserves are.  I've found that my delivery fees are balanced by all the whim purchases avoid! (Hello, Trader Joe's pumpkin ice cream.)
Once every few months I make a big Azure Standard order of all staples. (I am passionate about bulk grocery orders and will need a separate blog post for the overflow of my feelings on this subject.)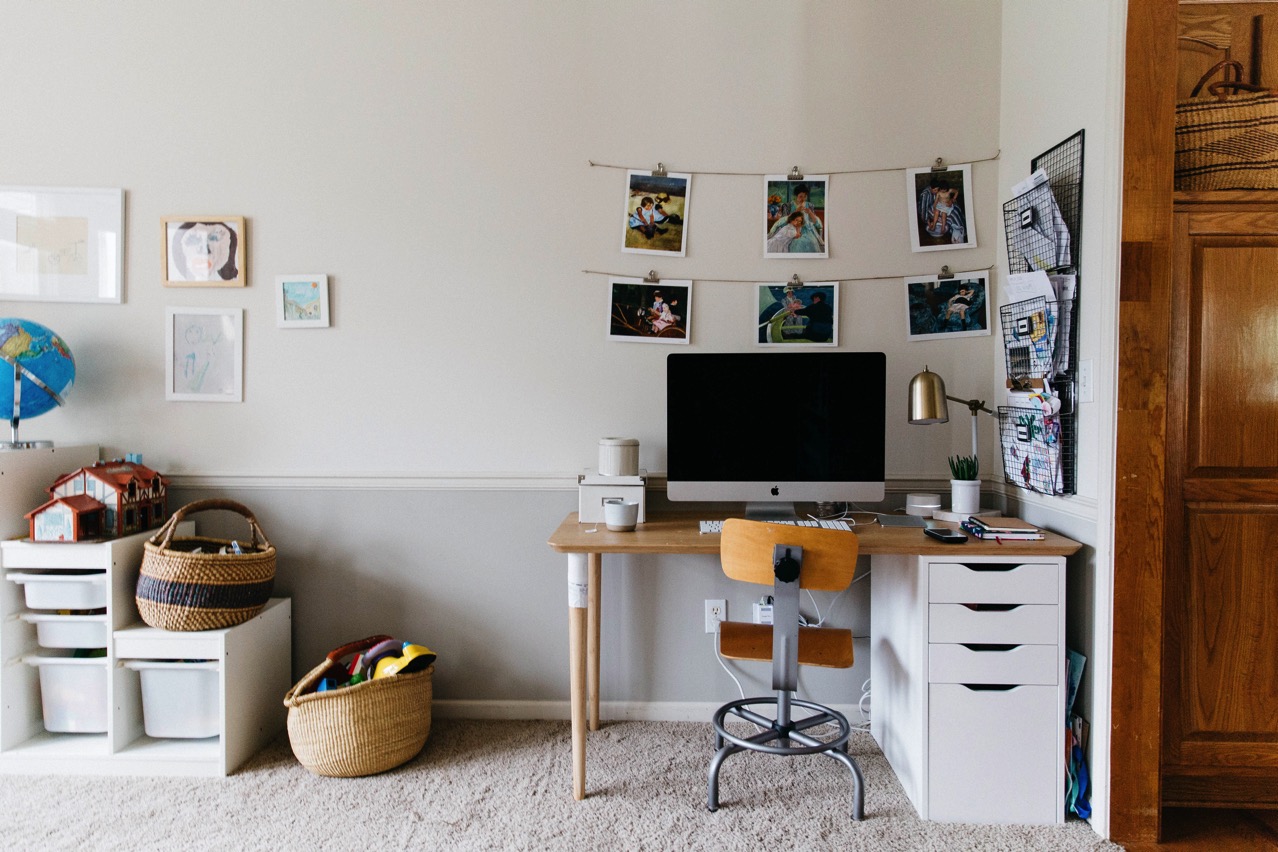 Anyways what I'm saying is if you want to maximize on time, use the computers for the groceries.
Sometimes I like to go out for two luxurious hours and sip iced coffee while I stroll every square inch of the farmer's market or Trader Joe's.  Most weeks are not that week!
While we are at the computer, let's maximize some more technology while our groceries are being shopped for.
Use Homeschool Schema
I now take a moment to make sure I've got all the resources in place for my homeschool schema.  I check the weekly grid of our literature-based curriculum and decide what things we have time and energy to do this week.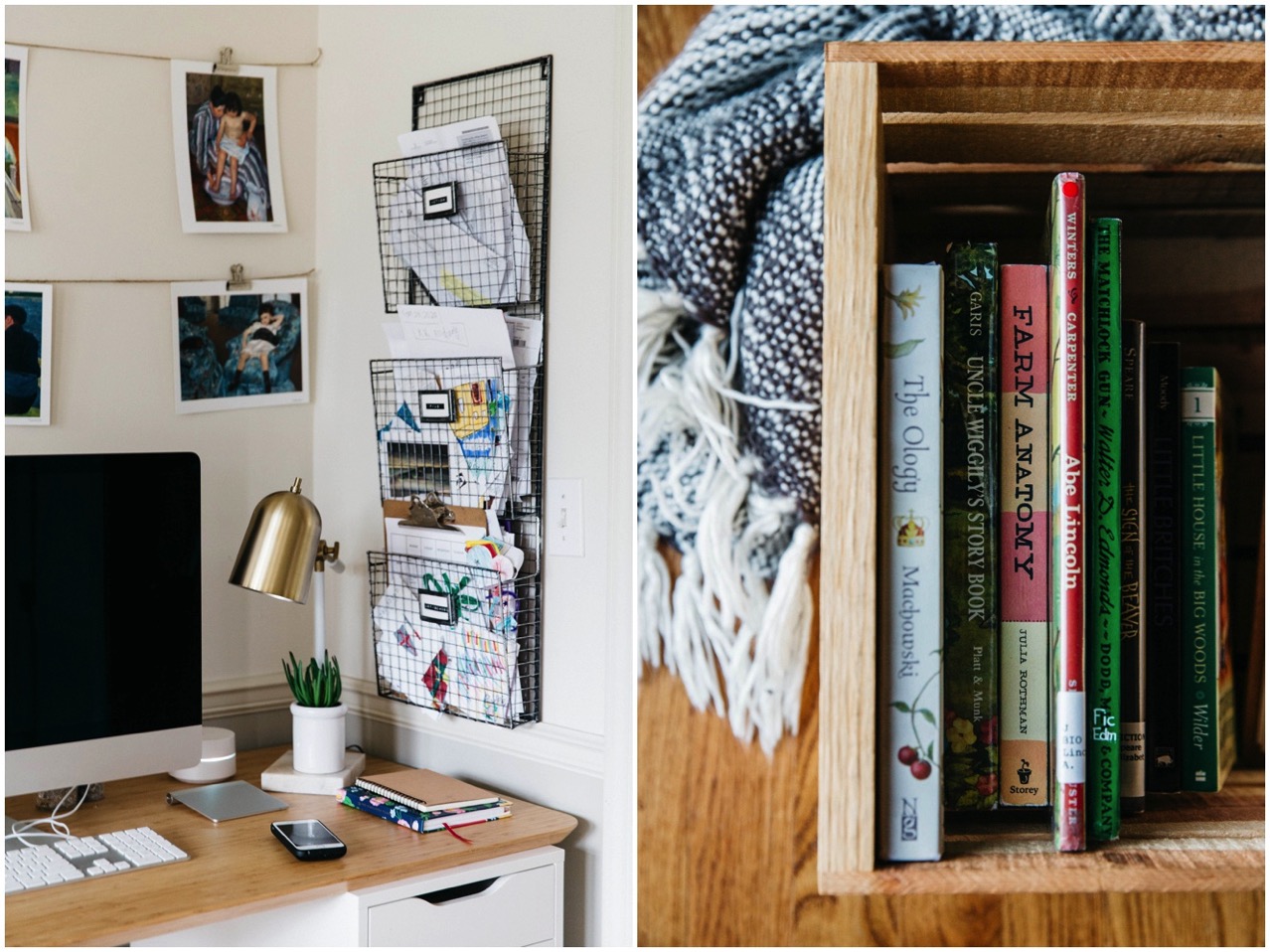 We always plan to read the books recommended.  Some weeks we fill out timeline cards and add in a special project or baking time. I make a note of any projects I want to do and make sure I have the supplies on hand.  I check with the girls to make sure they have supplies for any interest-led projects they're working on. (You can read about our guided unschooling approach here.)
I rely primarily on my schema and my four-way school day, so this is the extent of the homeschool planning that I do each week.  It takes about fifteen to twenty minutes.
Online Library Holds
Online library holds are in a fierce competition with online grocery ordering for the next Nobel Peace Prize. This is like shopping on Amazon for books, but free.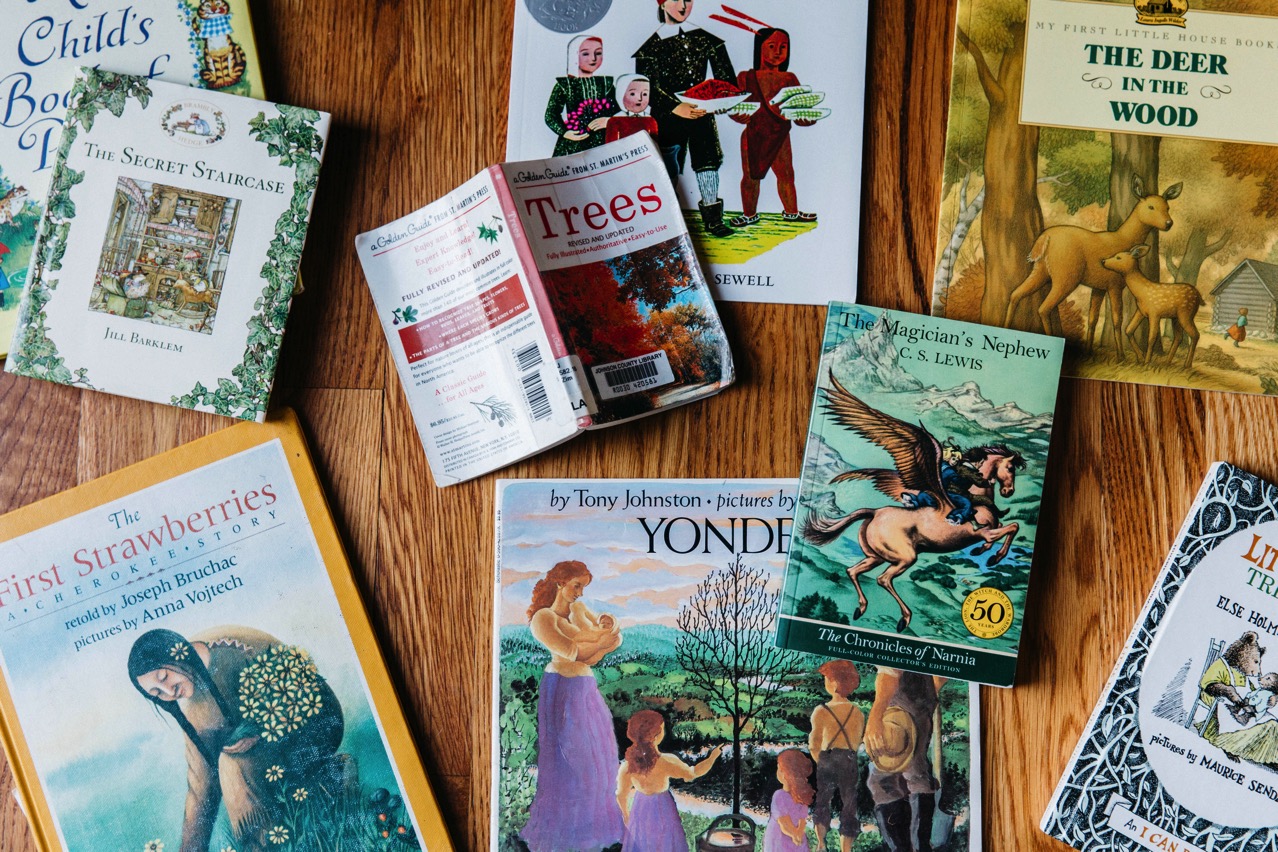 I have a book list printed from our literature-based curriculum and I will glance at it and put on hold whatever I need next. Then I check everyone's reading stacks to see if they need a refresh.
Don't forget yourself here, mama! It's important for us to have a great book we can pick up when we need a break or feel the urge to scroll!  (I have a favorite mama book list here; or you can sign up for my weekly newsletter where I share my reads monthly!)
The magic computer machine gathers my literature for me from the surrounding counties and cities and places them on a shelf in an orderly fashion to collect at my leisure later in the week.  My library has drive-up for holds if I need it.  2020 had some problems, but giving everything in world an optional drive-up window wasn't one of them.
Use Morning Basket
While I'm on books, I gather whatever we need for this coming week and put them in my morning basket. (Go here to read all about why you should use a Morning Basket in your homeschool!)
A Morning Basket is not only a routine in our day, it's also a system that serves as a daily prompt for important things that we want to read or do during school time.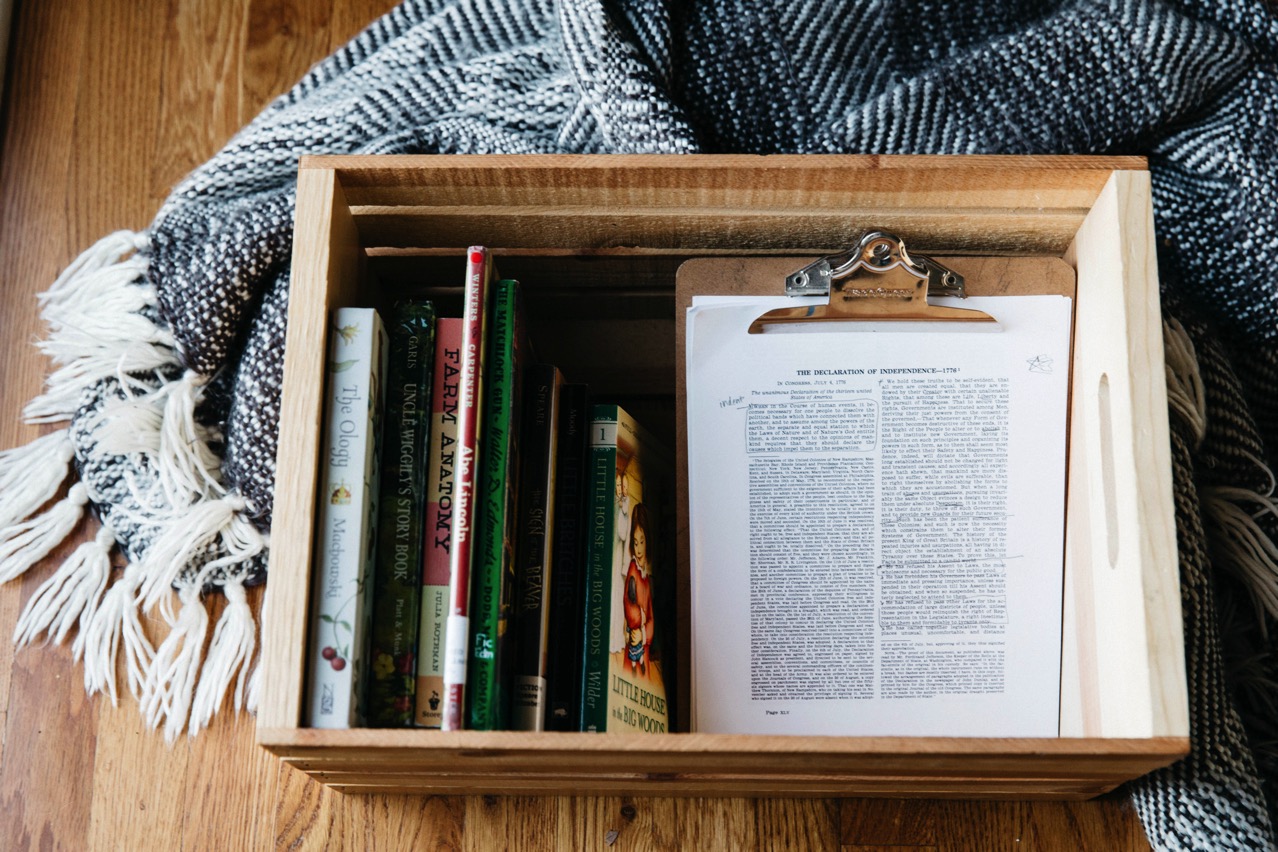 Use an Appliance
Now for a bonus: pick an appliance and use it!  I usually pick my Instant Pot and make a big pot of refried beans or bone broth (we live on these!)  Sometimes I'll use my Wonder Mill to grind flour for pancakes on a Monday breakfast.  It could really be anything! The world is our oyster. (You can go here to see more pictures of my rental house kitchen!)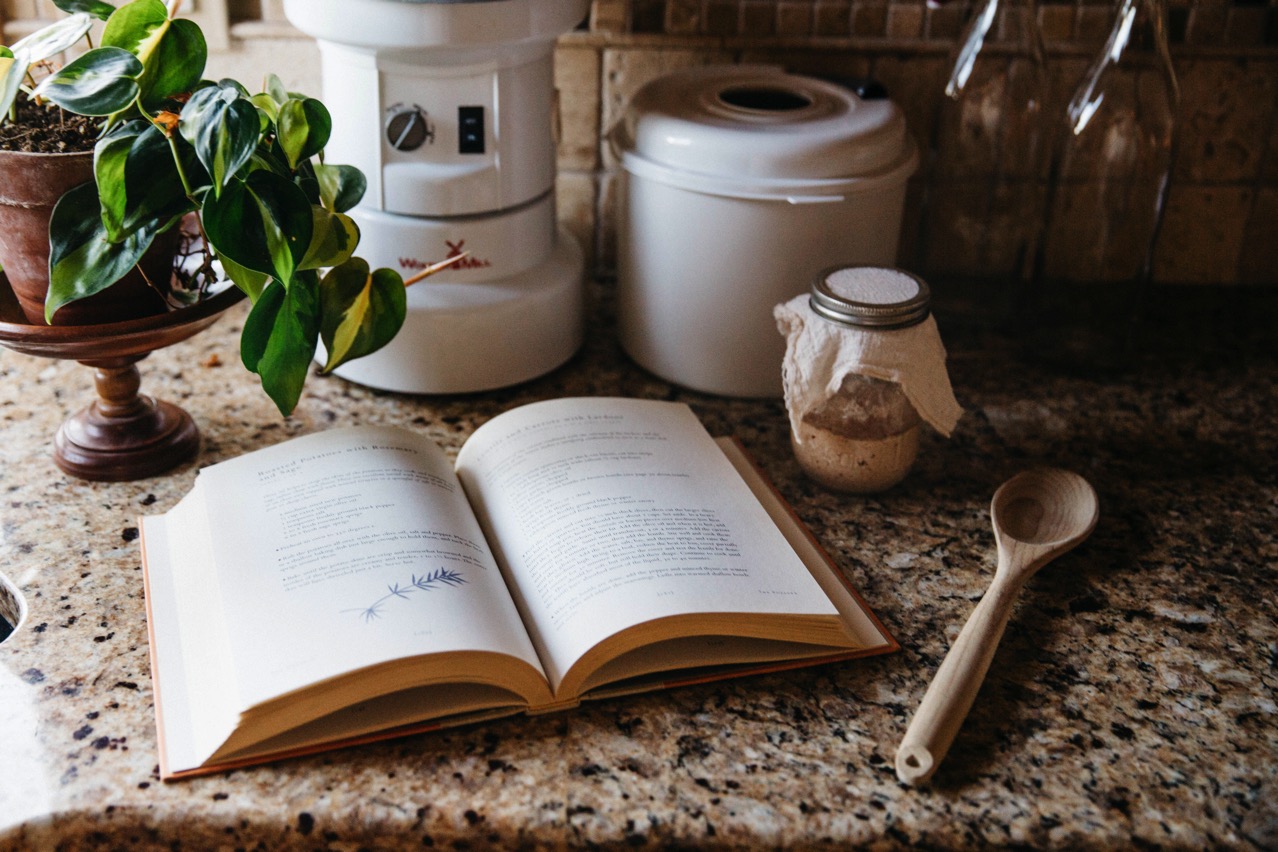 I love this system of pressing play.  Not only does it make me feel smart, but it's a lot of fun!
What kinds of systems, machines and appliances do you use in your homeschool week?  (If you have a Susan Baker, I'd love her number!)