While you're doing your homeschool planning this year, may I recommend putting a dinner plan in there?  Whatever style of homeschool you do, one thing is for sure: you will be feeding people all the day long.  Let's not pretend that food isn't a significant part of our homeschooling day!  In fact, let's go ahead and get a realistic plan for food that will serve us through the week while we're reading aloud, teaching math and working through phonics sounds.
(You can see my homeschool planning schema here and my homeschool lunch matrix here!)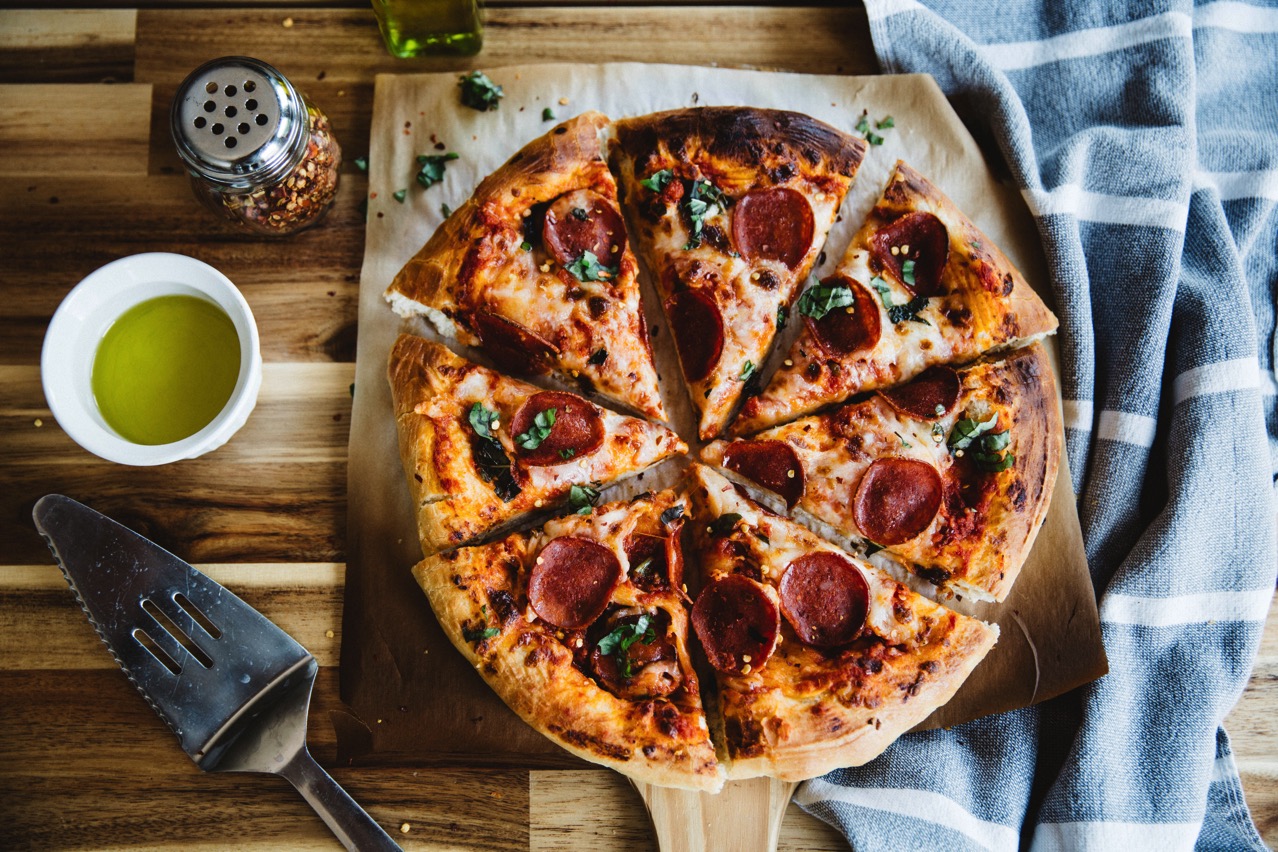 I do this with a weekly dinner matrix.  Meet my matrix:
Monday:  Out
Tuesday: Mom's Pick
Wednesday:  Mexican
Thursday: Burgers or Pasta
Friday: Pizza
Saturday: Raid the Refrigerator
Sunday:  Snack Tray
Here's how my matrix works:
Fixed Meals
I have a few standing meals, which all happen to fall on the weekend.  Friday night is a standing family pizza date and Sunday night we always have a snack tray for our family TV night.
Flex Meals
On the rest of the nights I decide a type of meal and vary the actual dish each week.  For example, Mexican night could be chicken tortilla soup or bean burritos.  Having a category picked reminds me to do what works and keeps me from decision fatigue.
We need to be giving ourselves at least one take-out or boxed convenience night a week.  Monday at my house is always slated for take-out because it' a transition day and I respect that.  I need a whole day of positive self-talk ended with not making dinner. (I know what Monday is and I embrace her with a steak bowl.)
Tuesday night's a wildcard because I'm back in the game.  I make something that I want on this night.  You know, something from Pinterest that pushes my people out of their comfort zones a little. (Greek bowls, sheet pan dinners, big salads with grilled salmon on top.)  I have energy and inspiration for about one Pinterest-y meal a week and I put it on Tuesdays so I can eat the leftovers the rest of the week because there will be a lot of leftovers and I'd be lying if I said that wasn't in the arrangement.  I do keep a gallon of organic vanilla ice cream in the freezer for bribery on these nights because without a little extortion people sometimes will never realize that they actually love butter chicken and basmati rice with kachumber salad.
On Wednesdays Libby takes over and cooks for Mexican night because all of life is learning and yes, I will count this as math.  If you have a child that loves a certain type of food, put them in charge of it.  The words "Mom, what time should I start dinner?"  will confuse and perplex you for a few seconds, but you'll be okay.
My family lives for repetition, so we are good with this one-week rotation, but you could easily make a two-week matrix like the Lazy Genius if you need a little more variety.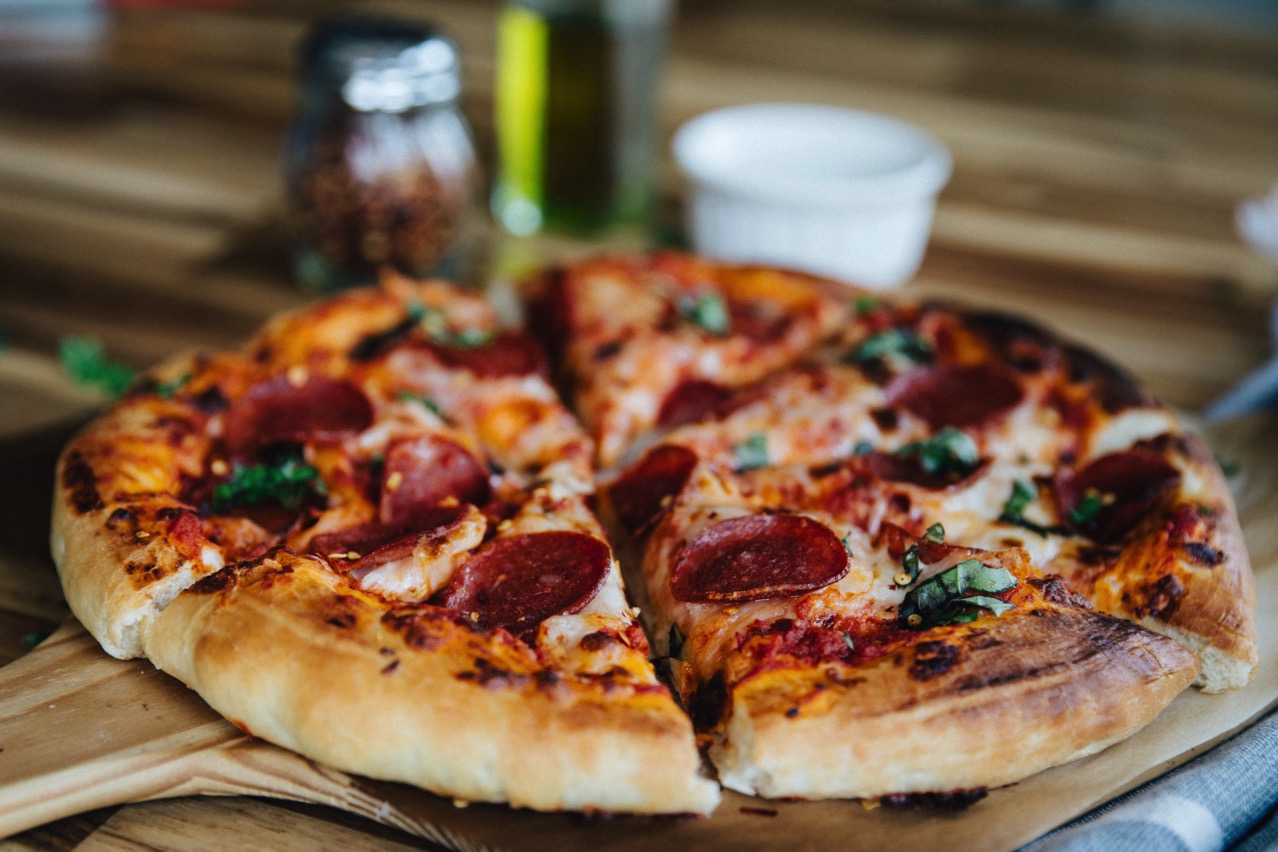 My biggest tip for making a dinner matrix is to base it on what you know your family loves! Give yourself permission to repeat it, and then make the very best version of that you can.  I always go for organic and homemade as much as possible.  I can't sustain meal plans full of restricted food groups and sauces with four fresh herbs and six international ingredients.  I can do things like homemade pizza with a green salad and instant pot refried beans on whole grain tortillas.  (The instant pot and the air fryers are your best friend.)
This makes dinner planning, shopping and cooking so much less dreadful.  Of course my weekly menu is always subject to what is going on in our actual lives that week so I move things around all the time.  I may have to strategize about what to put where, but I never have to re-invent what to make.
(By the way, I also have pre-set "company dinner" that I feed everyone who comes over.  So if you come to my house for dinner this summer you're getting grass-fed burgers with corn on the cob and salad!)
You're also invited to join my newsletter, The Lounge, where we I share books I'm reading, resources I love, and candid takes on my real life.  It's the place where we drink hot coffee and eat the good chocolate!