With the change of season and all of the unsettling events of this year, I'm just craving some solace and a little something to soothe my heart.  There's nothing that comforts and brings perspective like a great book.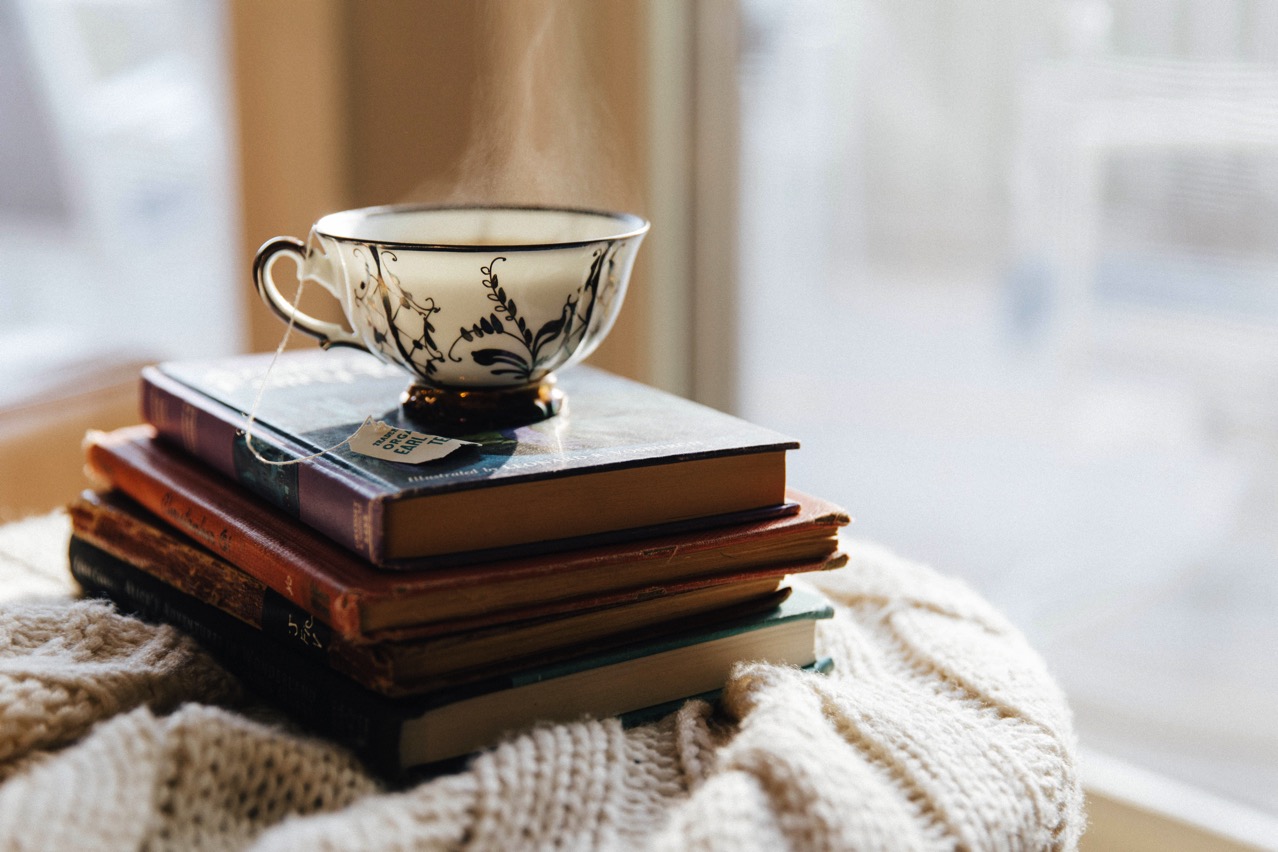 This list is designed to contain something for everyone, from devotional to memoir.  They will inspire you, challenge you, and give you warm feelings about family, home and motherhood!  Open them alongside your morning coffee, in a quiet afternoon with tea, or with a bath at the end of a long day.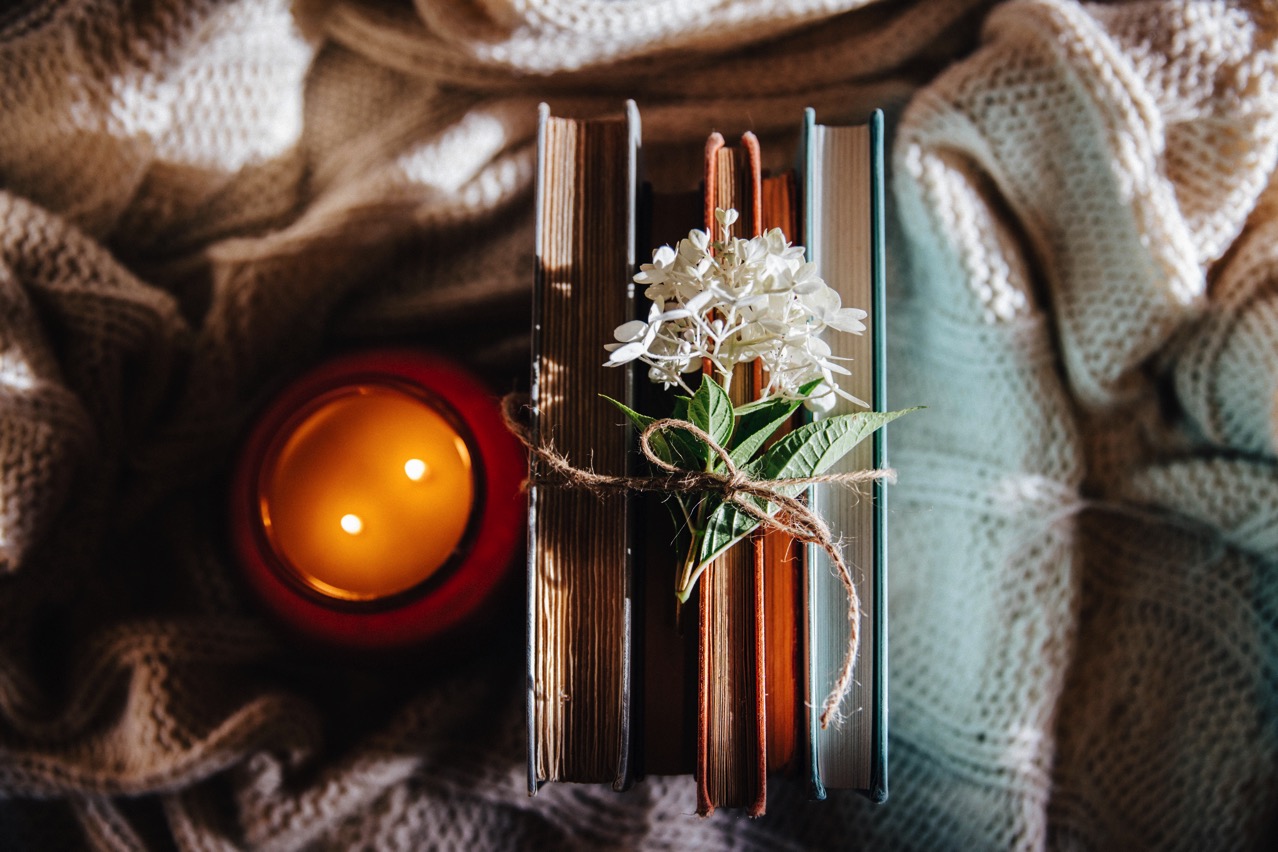 10 Books to Comfort and Nourish a Mama's Heart
1.) Mitten Strings for God by Katherine Kenison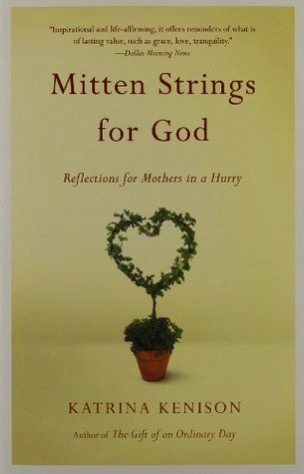 This book is a collection of short but captivating essays on motherhood with the theme of slowing down and celebrating life's quiet moments.  I am always drawn to books that communicate the value of simplifying and doing less and this one just hit the spot.  I was ready to make cinnamon play dough and savor quiet family evenings after the first few pages!  This is a lovely one to have in a basket next to your morning coffee chair; a book I wish I could to gift to every mother.
2.) Book Girl by Sarah Clarkson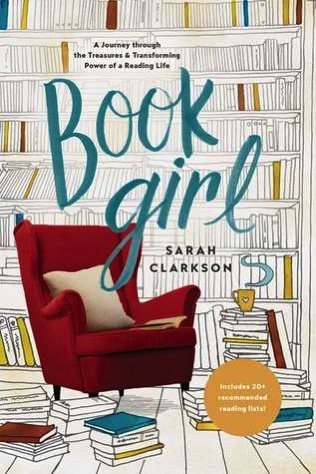 One of my favorite genres in the world is books about books!  This is a beautifully written book guide for women by Sarah Clarkson. Her summaries inspire me to stay up late loading up my library holds.  It is full to the brim with works that feed the soul and is easy to peruse book titles by category.  Read it with a highlighter so you can quickly go back to the titles that pique your interest.  I go back to it again and again when I want to know what my next read should be!
3.) Bread and Wine by Shauna Niequist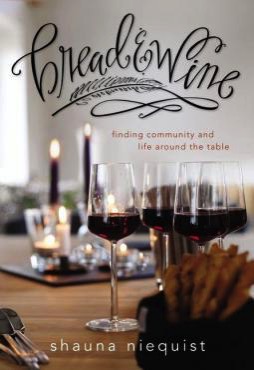 This is one of the first books I picked up when I re-ignited my reading life as an adult and I've read it two other times since.  I've come to believe that one of life's perfect pairings (besides coffee and bacon) is books and food.  In that spirit, Bread and Wine is a collection of essays about friendship and community around the table, each chapter ending with one of the author's favorite recipes.  What could be more comforting? I've had her chicken enchiladas a few times and they certainly are the kind of thing you find yourself eating cold right out of the pan! If you like this book, you will also enjoy her other book written in the same essay format, Cold Tangerines.
4.) The Life-giving Home by Sarah and Sally Clarkson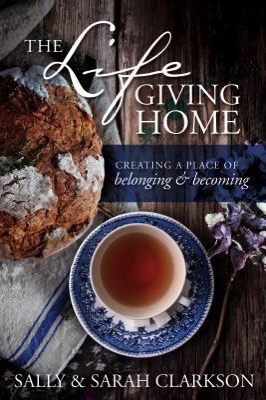 This book was my gateway into all things Sally Clarkson and as you can tell from this book list, I have since taken a deep dive into her writings.  First of all, please know that this book is inspirational and that Sally herself will tell you that she is the ultimate idealist.  If you are into that sort of thing (give me all the high ideals), you will enjoy journeying through the year with Sally and her daughter Sarah as they paint for you a heartening, cozy picture of home.  Mother and daughter take turns writing chapters that take the reader through the twelve seasons of home.
This book is chock full of practical ideas of everything from Christmas tea traditions to creative play ideas for children to cozy audio books for long car rides.  One of the reasons I love this book so much is that it not only offers a philosophy of home, but loads of practical ideas as well. My advice is to treat this book like a menu; read through it and pick a couple of choice morsels to dig into, but do not try to do all of it at once. (You can always come back for more later!)  My second copy (I gave the first away) is highlighted and dogeared; I feel like I could read this book a hundred times and never get tired of it!
5.) Mom Heart Moments by Sally Clarkson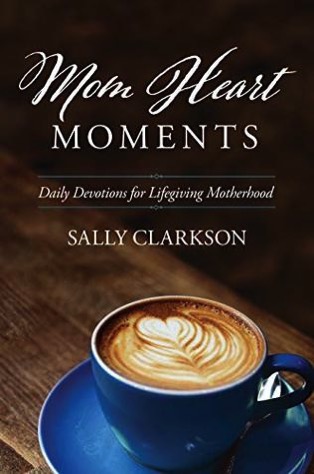 This devotional is classic Sally Clarkson has been on rotation in my stack for a couple of years now.  In true Sally style, this book is a collection of short anecdotes about motherhood sprinkled with scripture and practical advice.  Once again Sally taps into her vault of wisdom and experience to bring us a motherhood themed devotional for each day of the year.  As many of her books as I've read, I still find myself reaching for this devotion in anticipation every morning.  There's something so comforting in the motherly advice of a seasoned woman; her years in ministry make this devotional rich in story and gentle admonition. I recommend it along with your favorite Bible translation.
6.) Meet the Austins by Madeline L'Engle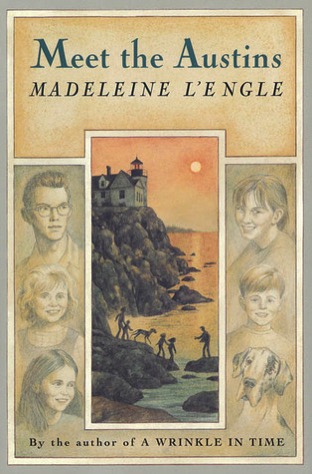 This is the first book in Madeleine L'Engle's series The Austin Family Chronicles. Unlike her other books, this story contains no sci-fi or paranormal (the following books in the series do have it).  It is light-hearted and easy to read since it is a middle-grade novel and it is one I go back to when I want the equivalent of literary comfort food.  I think it is the warm, mid-century descriptions of big family life that make me love it so much.  The story is told by twelve-year old Vicky, one of five Austin children living in small-town New England.  The family welcomes a new member, an orphaned family friend, Maggie. Will spoiled and unruly Maggie ever become part of the Austin clan?  This book made me want to make more family dinners, take more picnics, and load up the family van for a good old-fashioned road trip.   (And something about it reminds me a little of our favorite picture book, the Seven Silly Eaters.)
7.) Hannah Coulter by Wendell Berry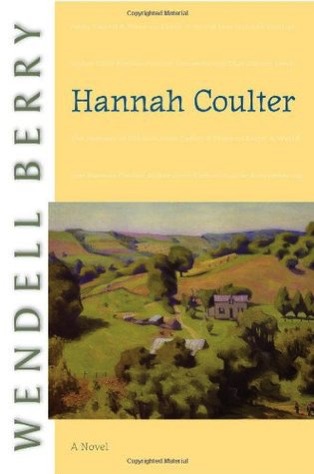 If you haven't already read him, you may have heard of him.  Wendell Berry is an iconic author with strong, thought-provoking messages about the disappearance of rural life in America.  His fiction especially focuses on our connection with place.  His book Hannah Coulter is a quiet novel narrated by an elderly woman reflecting on her life as a farm wife, mother and widow re-married.  Rather than a story with a big plot line, it leans more towards a collection of memories and observations of changing times in the small farming community of Port William, Kentucky.  Loyalty, simplicity, neighborliness and value for small communities are some of the special elements to this story.  There is a note of sadness at the end when Hannah finds herself an empty-nester in a time when rural life (once so common) is becoming a thing of the past.  Though there are losses which she must grieve, she embraces an overall spirit of gratefulness, satisfaction with a life well-lived.  This story had me wishing for my own "membership" in a tight-knit community and that Port William was a real place still alive with these faithful characters.  (And if you feel like I did, you can visit Port William again, in one of Berry's six previous novels about Port William.)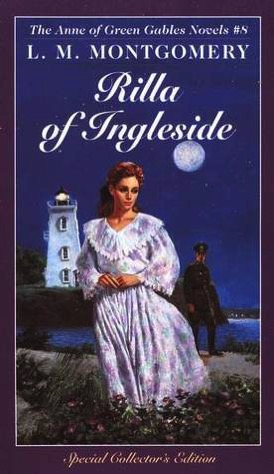 Rilla is one of the rare books I've read that has actually moved me to tears. I discovered this surprising story the summer after the birth of my son when I decided to spend my postpartum recovery reading the Anne series by L.M. Montgomery.  As the series unfolded, I found that each book (some a little slower than others) held some kind of unexpected element. Rilla of Ingleside, the last book in the series, is a WWI historical romance which follows the very satisfying character development of Anne's youngest daughter.  (This book can certainly be read as a stand-alone, but I think it is enhanced if you can make it through the seven previous books since you'll feel more attached!)
There is a death in this story, which we see our Anne-girl grieve, while all of the characters together must face the grim realities of WWI.  The somber elements are balanced out with the tone of the author, the romance between Rilla and Kenneth, and the more light-hearted background of life on Prince Edward Island.  In the end, it's Rilla's transformation that redeems the heartbreak of war and makes this book my favorite in the series.
9.) The Geurnsey Literary and Potato Peel Pie Society by Mary Ann Shaffer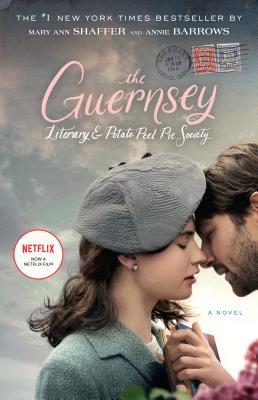 This delightful novel is a New York Times Bestseller that you might have seen as a feature film, which of course as a book reader, I am obligated to say is much better than the movie. (Lily James or no, it truly is!)  The story is set in England post World War II as many are piecing their lives and homes back together after the ravages of war.  This includes Juliet, a writer from London and a small community of characters from the island of Geurnsey, who survived brutal years of the German occupation.  The book is written in letter-style (which I love) and has everything you need in a good novel: mystery, romance and a satisfying ending.  Perhaps I love this story so much because begins and ends with two bibliophiles who are brought together by a second-hand book.  Oh, yes, there is a motherhood theme here too, but I'll let you find that for yourself.  The author, Mary Ann Shaffer was worked as an editor, librarian and in book shops before finally realizing her life-long dream and writing this novel.  She became ill with cancer so the novel was finished with the help of her niece and published after her passing in 2008.
10.) The Long Winter by Laura Ingalls Wilder
Book number six in the Little House Series by Laura Ingalls Wilder is a Newberry Award nominee and has surprisingly become my favorite of her writings.  I owned and read all of the books as a girl, but finally re-read them in succession on my own a few years ago (which I highly recommend doing).  This book tells how the Ingalls family survived the harsh winter of 1880 while homesteading in the town of DeSmet, South Dakota.  While blizzard after blizzard darkens on the prairie horizon (over seven months of them), the family finds that it must once again gather together and find a way through the dark days side by side. This book is a little grittier than others in the series.  Still, this story brought me much-needed perspective and I could not help being challenged and uplifted the by the resourceful, cheerful attitudes of Ma, Pa, Laura, Mary, Carrie and Grace.  (It also made me crave buckwheat pancakes with melted brown sugar, the mark of any good pioneer story, I think.)  Of course, my favorite part is the story of noble and daring Almonzo Wilder risking his life to save the town.  I have not listened to the audio version of this, but the narration by Cherry Jones with clips of Pa's fiddle has high ratings.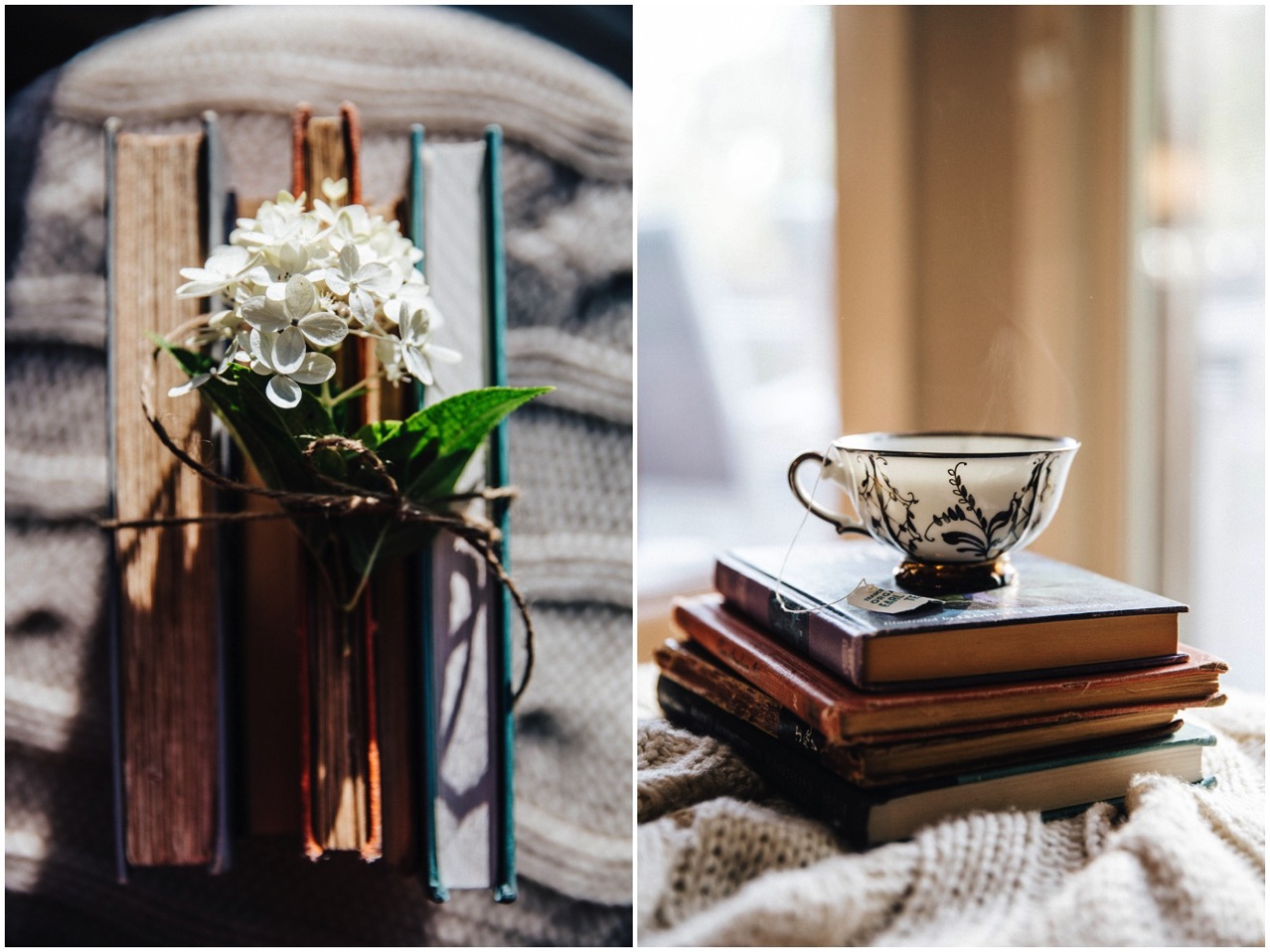 Believe it or not, this has been a long, slow post that I've been chipping away at since spring time.  It is so gratifying to have it finished; I hope you will bookmark it, share it and find yourself a little space to put your feet up and find some comfort and nourishment between these pages.
Here are some pretty pinnable images for you dears to save for your TBR lists!
Looking for more?  You'll enjoy this list of my very favorite romance novels.  You may also want to take a peek at my free download The Ultimate Homeschool Mama Booklist, with over fifty of my favorite informative and inspirational reads.
Older archives of what I read by month can be found by going here.
All of the book lists on my blog (for moms and kids) can be found in one spot by clicking here. For short reviews and recommended titles of what I read each month sent straight to your inbox, you sign up for my newsletter!