One of my favorite ways to introduce classic literature is to read aloud books that have movies we can watch after.  Not only is it fun, but it gives us a goal to work towards together.  (Oh, and we learn important things like the book is always better than the movie!)
I wanted a fun summer reading project, and one my readers suggested this idea. So I put together a list of classic books with well-made and timeless films that I imagined we could enjoy together piled on the couch with big bowls of popcorn.  Most we have already read, but several are still on our TBR! If you're just starting out on your read aloud journey, this list will give you a beautiful survey of classic children's literature.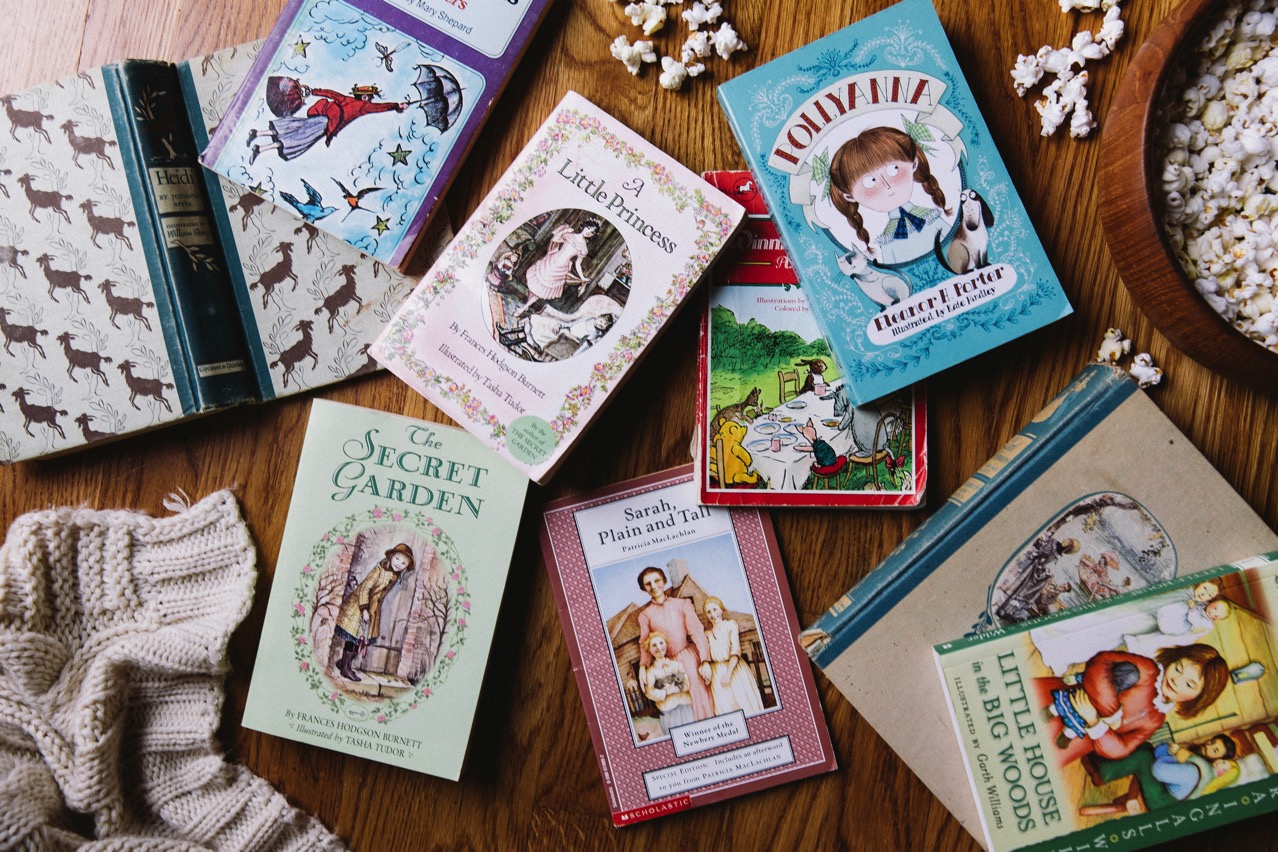 As for the films, experience has taught me to always preview any movies I plan to show my children (even ones I saw in my childhood because well, time does things our perspective).  Use your own discretion when screening these movies.  Every child will have different sensitivities and every family will have their own standards for media.  (I personally like to use Focus on the Family's Plugged In for more recent movie reviews).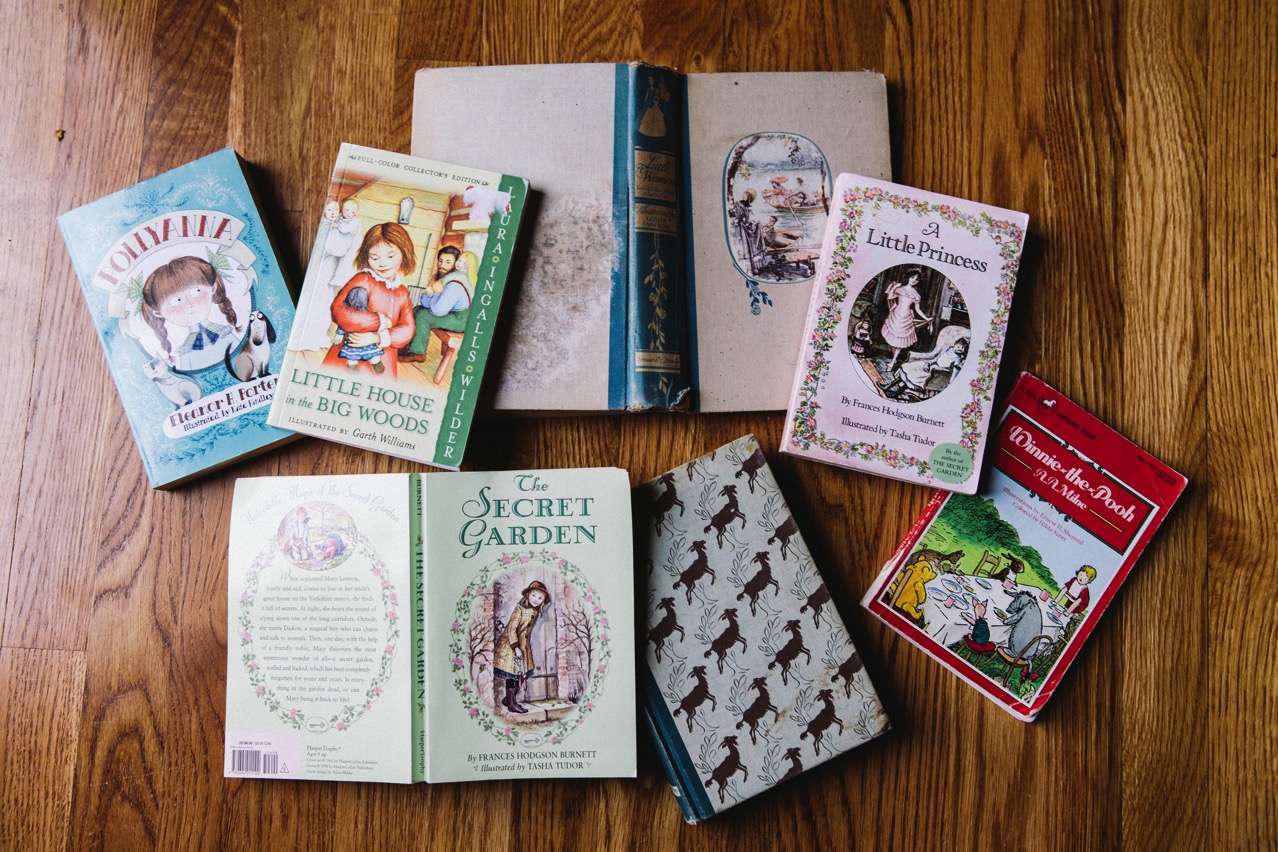 These films are all available on places like Prime, Netflix and iTunes, and almost all were on DVD at our library!
The Little Princess
My favorite adaptation is the 1995 version from Warner Bros.  It is truly magical.
Anne of Green Gables
 The best version of this story is the Sullivan Entertainment made for TV series with Megan Followes.  (Change my mind!)  My kids also loved the sequel Anne of Avonlea.  We watch them both from beginning to end every summer!  Sullivan also produced a spin-off series called Road to Avonlea, which stars characters based in some of L.M. Montgomery's other books.  (Netflix has a series but I can't watch it or it will shatter my perfect imaginary world on P.E.I.) You can now stream it on the GazeboTV app from Sullivan Entertainment. 
The Lion, the Witch and the Wardrobe
 Walden Media has adapted the first three books of the Chronicles of Narnia:  The Lion, the Witch and the Wardrobe, Prince Caspian, and The Voyage of the Dawn Treader.  This film is on our list for later, since the characterization of the White Witch can be a little frightening for younger ones.
The Secret Garden
Lots of adaptations have been made to this book, but I think the 1993 Warner Bros. version sticks to the story line without being too dated.  (The 90's had some great stuff, didn't it?)
The Railway Children
I was really pleasantly surprised when I found this Masterpiece Classic on Prime!  It is a hidden gem and one of my favorite movies on this list for quality and accurate reflection of the book.  I highly recommend it!
Mary Poppins
I love the nostalgic Disney version from the 60's, but for a more modern take, the new 2018 version entitled Mary Poppins Returns is also delightful!  We have watched and enjoyed both.
Pollyanna
 The classic Disney film starring Haley Mills is one of my childhood favorite (my girls think the preaching scenes are so funny.).  There are so many reasons to love this movie, but you just cannot beat that last scene with Pollyanna being carried by Dr Chilton past the Harrington townspeople as they pour out their gratitude and well wishes.  (I'm not crying, you're crying!) If you love British films like I do, there is also a 2003 version by Masterpiece Theater.  It's a bit slower, but beautifully done and spends some time on the parallel romance story between Nancy and George.
Swiss Family Robinson
This 60's Disney film does not stick close to the storyline of the book, in fact, a lot was added and taken away to make it more screen-worthy.  But three words will sum up why it's worth watching: epic tree house. A shipwrecked family making the best of it.  Plus an anaconda fight, a lot of trained animals, and Francis' "pirate alarm."
Little House on the Prairie
This actually a television series, not a film, but I couldn't help adding it!  We watched the entire 1970's TV series together a few years ago.  Though it does not stick close to the story line, it keeps the characters and gives the Ingalls family an on-screen appeal.  Though vintage and family-friendly, I recommend previewing the episodes, or at least reading the description and then keeping your remote close by.  There were some episodes that highlighted sensitive or traumatic topics that we opted to skip.  There were also just some plain weird ones (hey, it was the 70's and they were into the latest special effects!)
Heidi
There are a plethora of great choices for this film:  the 1993 TV miniseries starring Jane Seymour, the Disney classic, the 2005 live action British version, or even the 1930's Shirley Temple film.  My favorite (and most likable) is the 2015 Swiss-directed version which is available on Prime.  It was done in German, so it is dubbed over in English, but it was not so noticeable that it changed the quality of the film  It was shot in the Alps so the cinematography is stunning; so worth watching!
Paddington
We absolutely recommend the 2014 live action adaptation.  It's full of action, whimsy and British humor! The sequel, Paddington II is just as much fun.
Madeline
 I grew up watching the animated television show of this (it's darling; we watch it on rainy days).  For a live action film, I recommend the 1998 version from TriStar Pictures.
Winnie the Pooh
There are many animated and live-action Pooh spin-offs, but my two favorite films are The Many Adventures of Winnie the Pooh (1977), and Winnie the Pooh (2011).  These sweet animations are truly timeless!
Little Women
We watch the 1995 version of this with Winona Ryder every Christmas. The soundtrack is stunning. I think this one will always be my favorite for nostalgic reasons (and probably also my 90's girl affinity for Claire Danes).  However, a couple of years ago Greta Gertwig directed a new version that is also very well-done and true to the story line.  I especially loved her portrayal of Amy.  I do think the 1995 version is more child-friendly, as it does not skip around in the timeline like the Gertwig adaptation.
Sarah Plain and Tall
 This Newberry Classic was made into Hallmark television drama in 1991. Will Sarah the mail-order bride stay, or will she go back to her beloved Maine?  It's sequel Skylark was also picked up by Hallmark and stars the same cast.
Below is a handy pin-able image for your Pinterest boards!