Hello friends! This book list is in response to a reader request, yay!
I loved making this list.  Well-written and illustrated preschool books play an important role in early learning because they are often a child's first introduction to art and poetry.   You can use this book list for older or younger children too, but this list was designed to hit a sweet spot between the board book and full picture book stages.  (You'll see I like to introduce A.A. Milne and Beatrix Potter as early as possible!)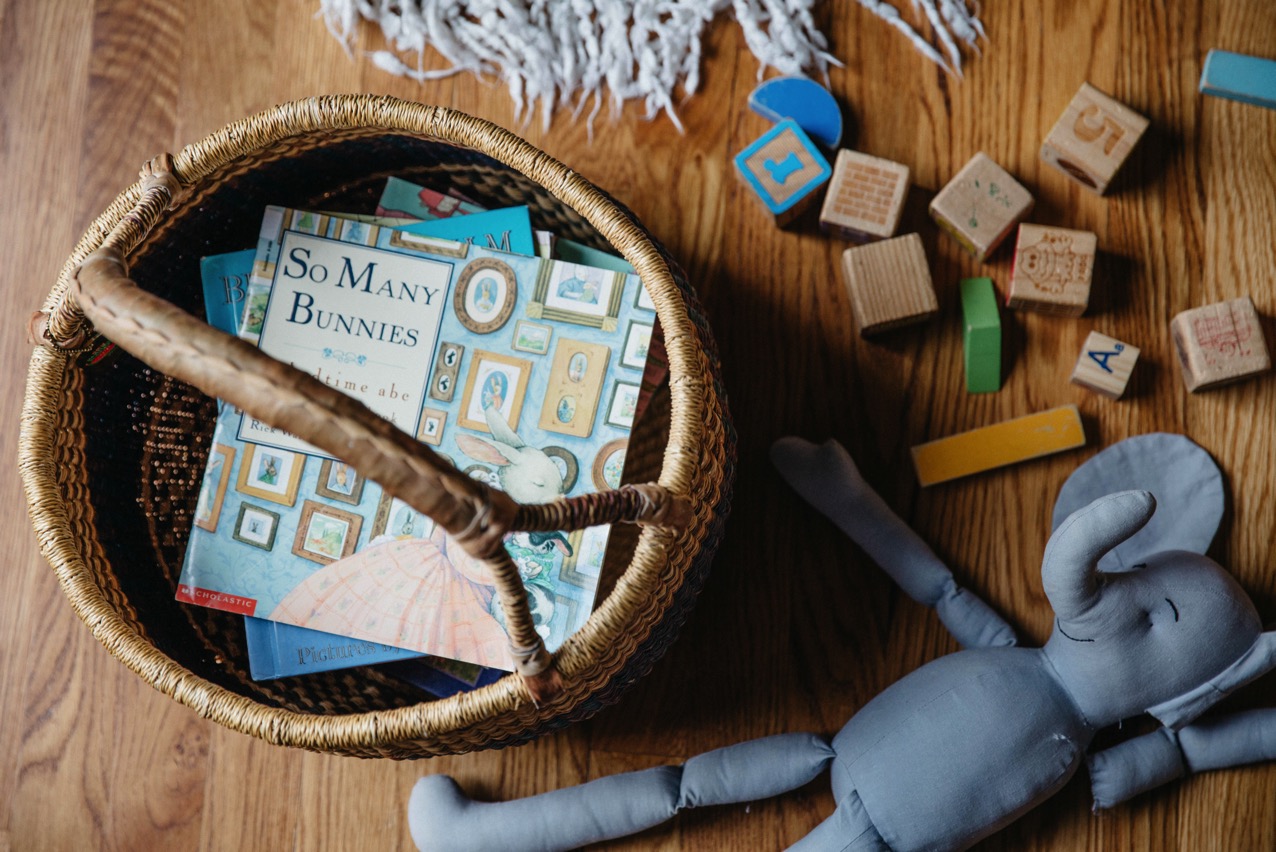 Even if your little one does not initially understand everything in these books right away, don't worry, they will!  In the mean time, it will gently expand their attention span and vocabulary, while introducing them to the beauty of rhyme and cadence.  Small children will love to be read rhythmic stories, so I have included lots of those here.
Heads up, this list contains affiliate links. 
1.) Bread and Jam for Frances, by Lillian and Russell Hoban
2.) Blueberries for Sal, by Robert McClosky
3.) The Relatives Came, by Cynthia Rylant
4.) No, No, Yes, Yes, by Leslie Patricelli
5.) A Child's Book of Poems, by Gyo Fujikawa
6.)  The Seven Silly Eaters, by Mary Ann Hoberman
7.)  The Little Blue Truck, by Alex Schertle
9.)  The Little Red Hen, by Diane Muldrow (The Paul Galdone Classic of this book is also very good.)
10.)  The Year at Maple Hill Farm, by Alice and Martin Provensen
11.)  The Goodnight Train, by June Sobel
12.)  The Very Hungry Caterpillar, by Eric Carl
13.) If You Give a Mouse A Cookie, by Laura Numeroff
14.)  Go Dog, Go, by P.D. Eastman
15.)  Courderoy, by Don Freeman
16.)  Berenstain Bears Messy Room, by Stand and Jan Bernstain
17.)  Popcorn, by Frank Asch (All of his books are Montessori-inspired and wonderful for preschoolers.)
18.)  Green Eggs and Ham, by Dr. Seuss
19.)  Home for a Bunny, by Margaret Wise Brown
20.)  The Tale of Peter Rabbit, by Beatrix Potter
21.)  So Many Bunnies: A Bedtime ABC and Counting Book, by Rick Walton
22.)  Counting with Barefoot Critters, by Teagan White
23.)  The Winnie the Pooh Story Book by A.A. Milne (A short anthology of Pooh classics with illustrations by E.H. Shepherd.  I found it at a thrift store and it is out of print, but there are many other Pooh anthologies like this one on Amazon!)
24.)  Caps for Sale, by Esphyr Slobodkina 
25.)  Adele and Simon, by Barbara McClintock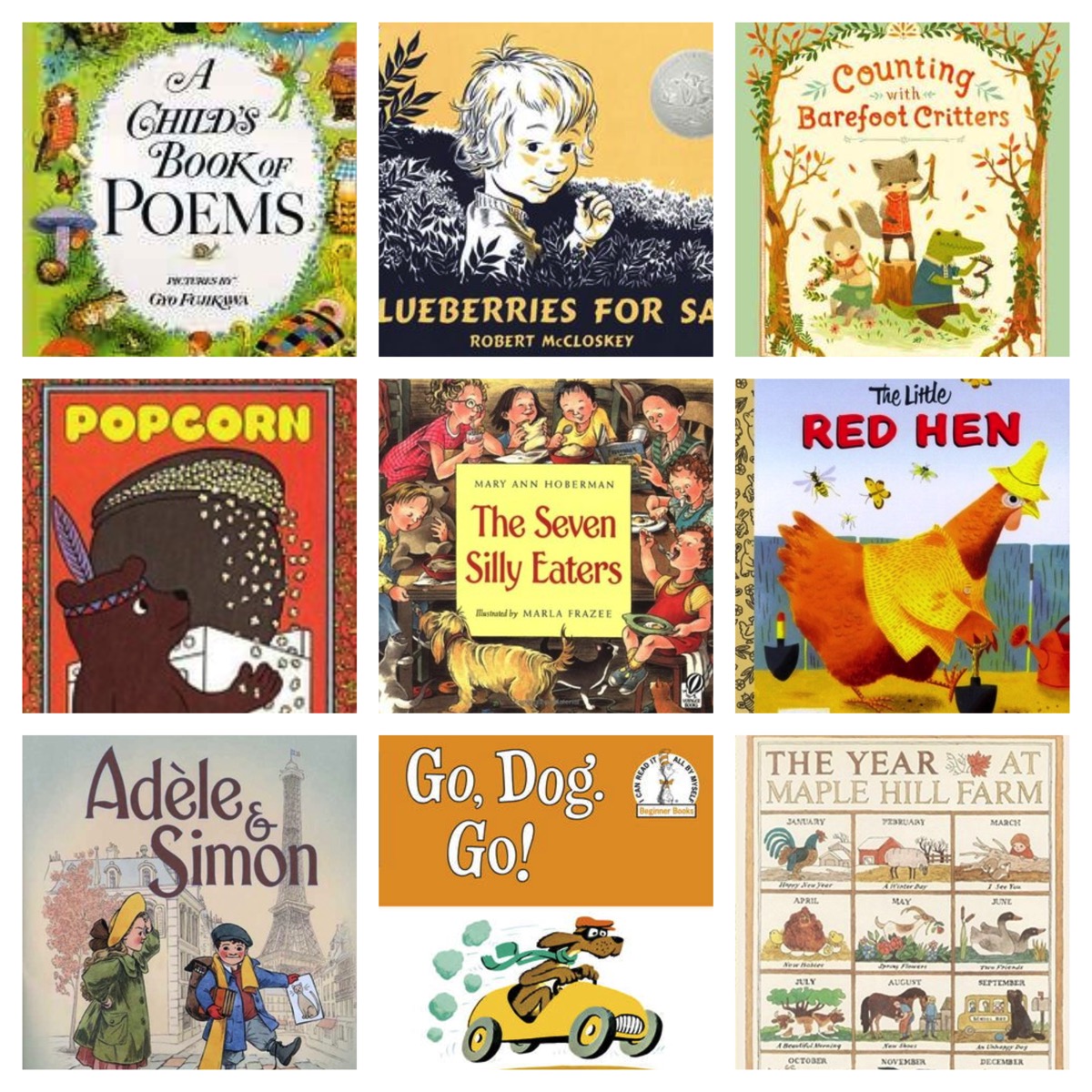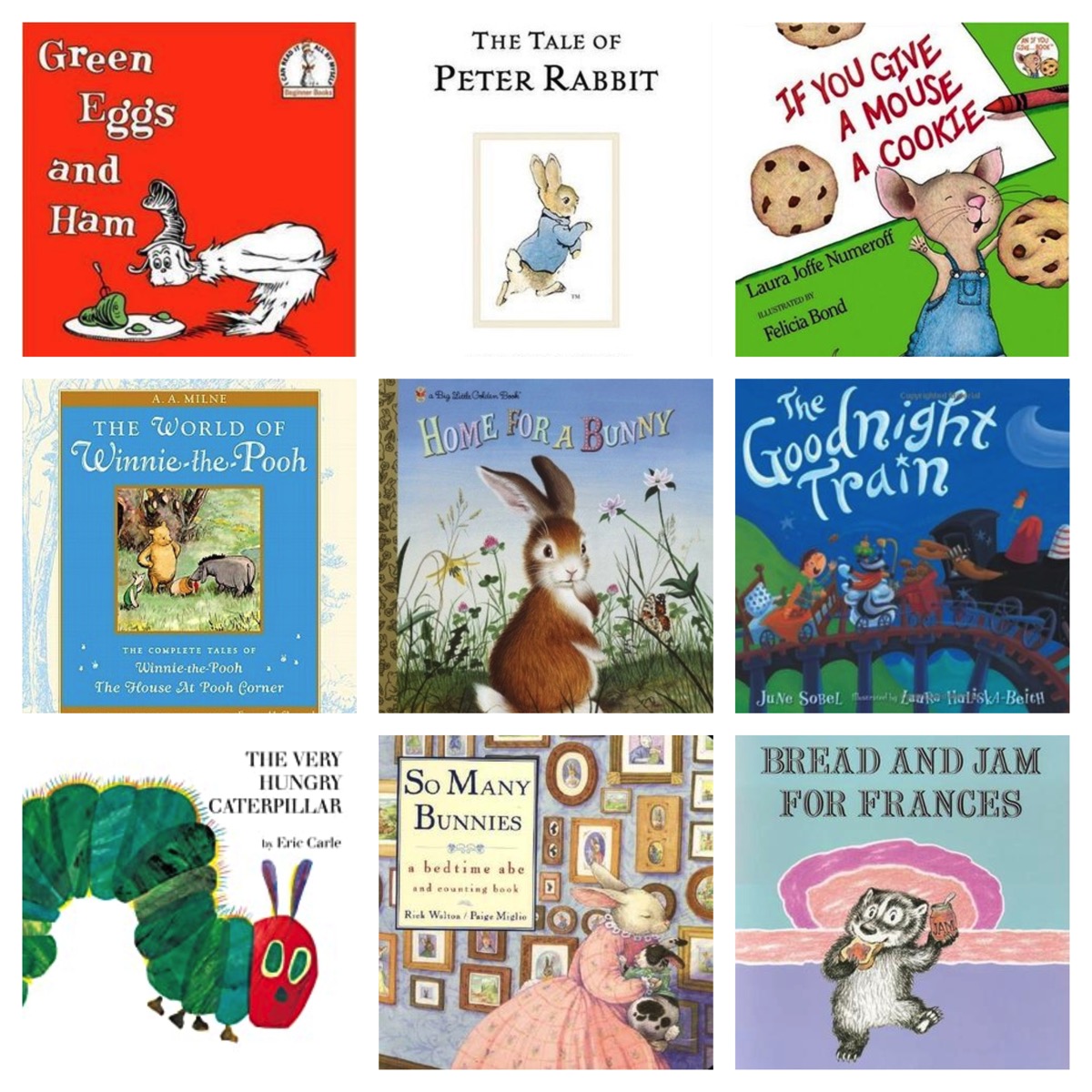 There are so many more books I wanted to add, but for the sake of length I chose the books my children ask for over and over.  If you were to come to my house, you would see many other books by the same authors and illustrators! Starting with good authors and illustrators will help you expand your bookshelves into a collection worth passing down.
And I have to say, perusing for picture books at your local thrift store is so much fun.  The majority of our picture book collection was thrifted, with most being free or around a dollar. (And no, when I find favorites that we already own, I never gather them together in a little display with the covers facing out for a special person to happen upon. Only weird homeschool moms would do that!)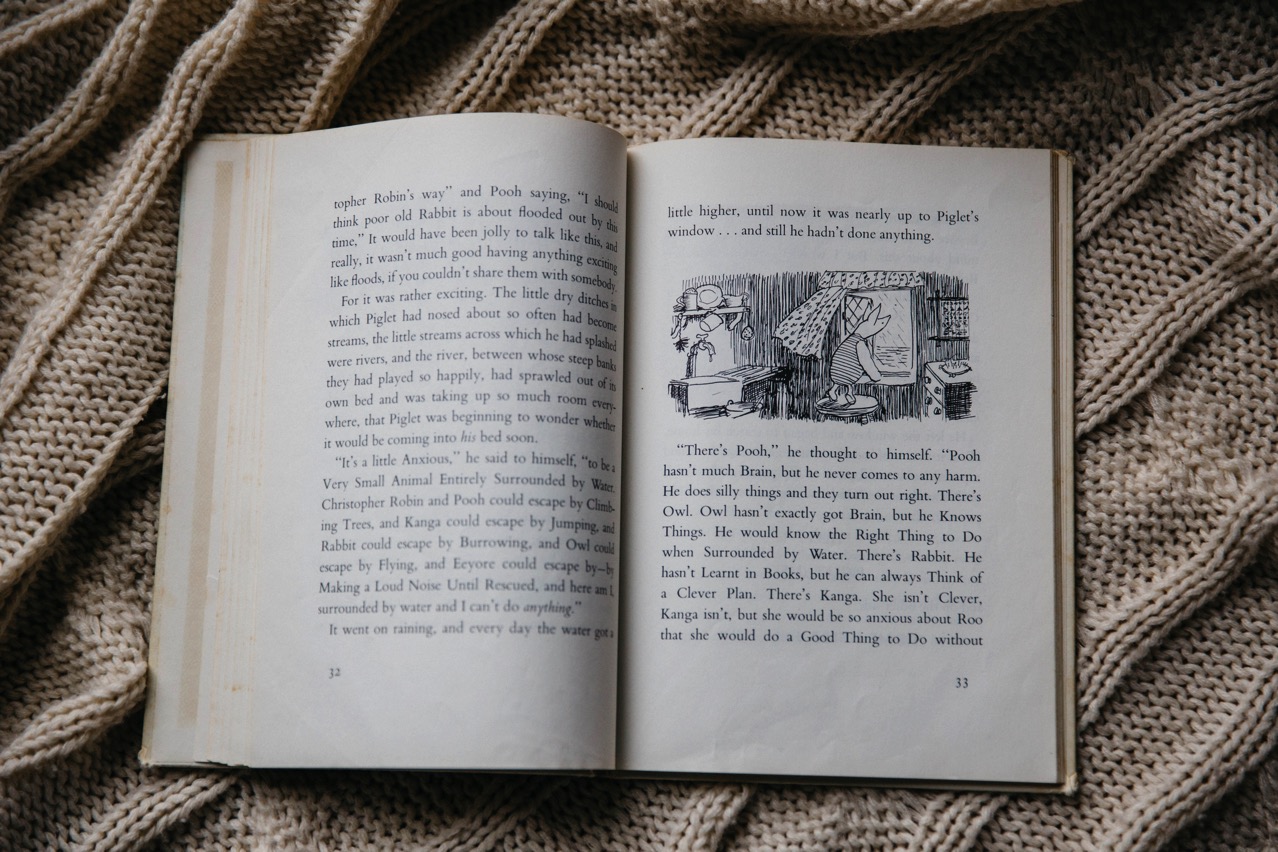 Enjoy filling your basket with some of these beautiful picture books!
If you're looking for more quality literature for kids, check out this post, 15 Read Alouds with Movies to Watch After. You might also like this list of children's audio book collections for summer!
Want more? Click to download my master list of 60 Must-Listen Audio Books for Children.
To see all of my book lists (for mamas and kids) in one spot you can go here, or you can sign up for my newsletter to see what I'm reading each month in real time!