So you want to homeschool and you're on a budget.  You need great curriculum recommendations and you need numbers.
I got you.
(And if you're on a short timeline, you can also have this entire set-up in like one day!)
First, a couple of things.  The expensive curriculum isn't always the better curriculum.  Most curriculums in the elementary years contain the same basic content.  What usually changes (and drives up the price) is the format and presentation.  For example, math usually runs the most expensive for us because we use self-teaching computer-based and video-based math curriculums.
It doesn't mean my kids are getting anything different than the family using the workbooks.  It only means I purchased convenience.  (We use Math U See and Teaching Textbooks.)
Digital features are usually what will drive your cost up, as well as curriculums that cost a lot to print–think large binders and big textbooks.
So don't fear that lower price equals lower quality.  It doesn't.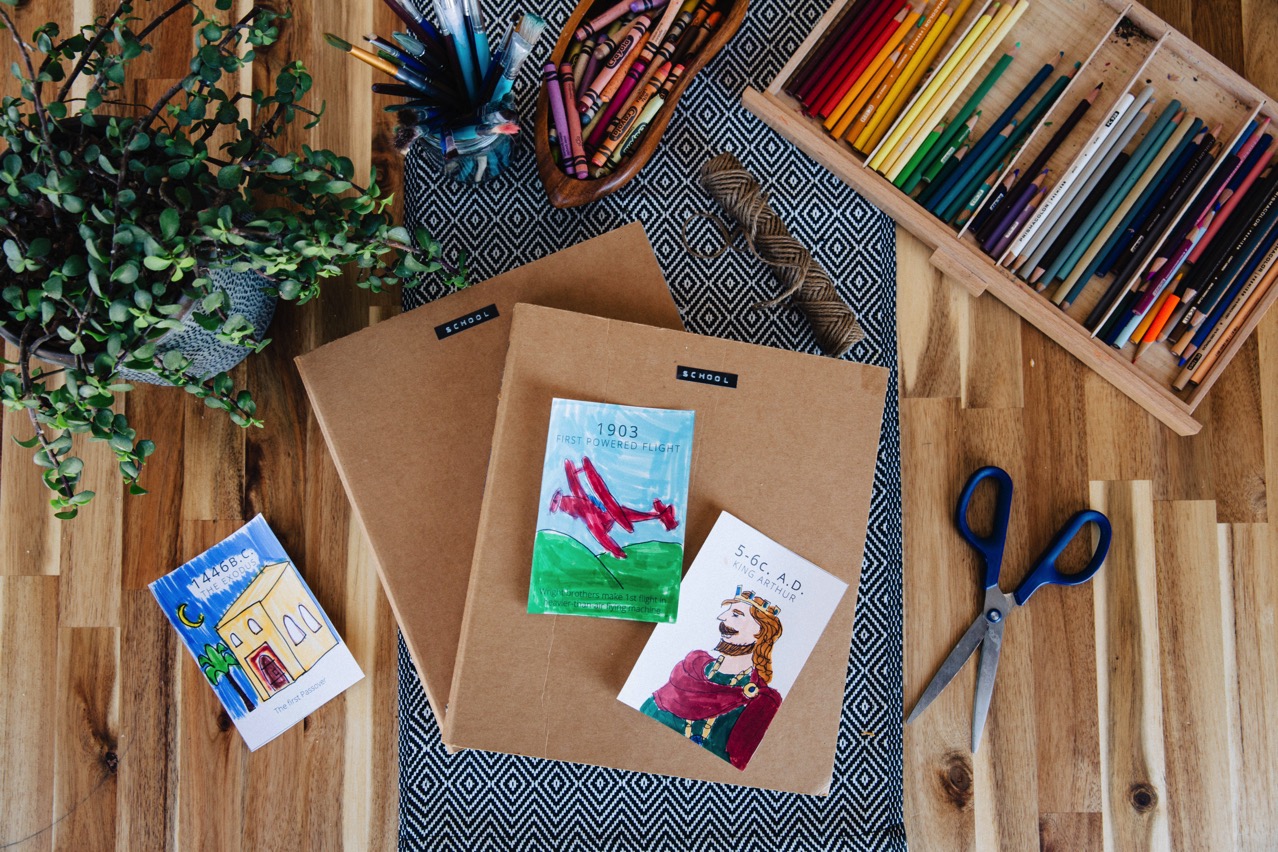 For an absolutely amazing homeschooling year on a budget, here's what I would set you up with:
1.) The Peaceful Press Elementary Guides-$49:  First I'd have you instantly download one of the year-long elementary guides from The Peaceful Press.  This will give you a rich experience for history, literature, science and geography.  You'll do hands-on activities like cooking, note-booking, art study and timeline cards.
Or you can be like us, and just read all the great books. 🙂
Each year goes through a history cycle (The Kind Kingdom: European history, Playful Pioneers: American history, The Precious People: World history).  Each week has a different science focus.
(Read about how we've used them here and here.)
You'll also have everything you need for a holistic, Charlotte Mason approach to language arts with copy work sheets and regular narration prompts.
It is a family-style curriculum that covers ages 6-12 with supplementary reading for older kids.  So one curriculum covers all of your levels!
This is a digital download, so if you want to print it off, you can use a homeschool printing company like The Homeschool Printing Company or Humble Heart Press.  I'm a minimalist so I prefer to just pull it up on my computer as I need it or print of pieces that I want here and there at home.
2.)  Books-FREE.  You'll need books for the guide since it's literature-based.  You can get most of them at the library for free. For anything you can't find (or want for your personal library) you can grab used on Amazon or at Thrift Books for a bargain.
3.) Explode the Code Phonics books- $17/book.  For kiddos just learning to read, I recommend going through these simple, time-tested workbooks.  They're $17 each on Amazon next-day or grab the bundle of 4 for $48.  For early reader practice, get the beginner set of Bob Books from the library. (If this sounds intimidating, go here to learn more about teaching kids to read!)
4.) Math with Confidence-$48.  These are workbook based and use picture books, simple games and homemade manipulatives.  This K-6 curriculum comes highly recommended in the homeschool community.  The price includes the student book and the instructor guide.  We haven't used the full grade-leveled curriculum, but we did use one the supplementary curriculums (Multiplication Facts that Stick) to help my daughter shore up her multiplication tables and we loved it!  Bonus, you can snag this curriculum OVERNIGHT on Prime.
(P.S. If your'e petrified about your child falling behind, in math, I wrote this post for you.)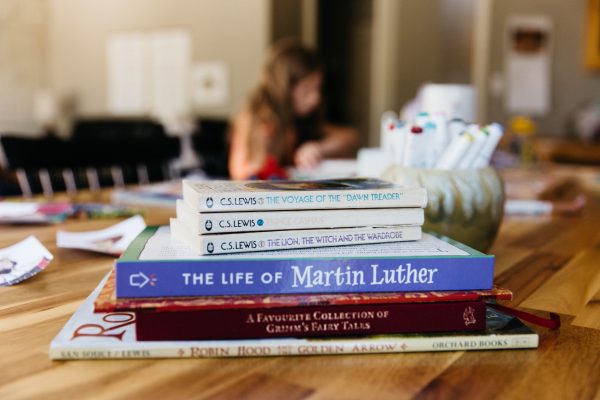 So that means if you're homeschooling one child, your base total looks something like $114.  If you're homeschooling multiple kids, that cost actually goes down for each kid you add, since the primary curriculum covers all of your levels.
And you can get everything delivered to your house within a day (or minutes in some cases!)
Now what?  You get to use the rest of your budget on museums, high-quality art supplies and all those groceries for second breakfast. And a well-earned teacher appreciation gift! (Hello, brown sugar iced shaken espresso…)
If you're looking for supplies, you can find all of our favorite homeschooling essentials here in our Amazon shop.
If you enjoyed this post, you might like my newsletter, The Lounge, where I share homeschooling tips, favorite resources and short reviews of books I'm reading.
You an also go here to download my free gift to you, The Ultimate Homeschool Mama Book List!