This book list is a labor of love—fitting for the month of February, don't you think?  It took me two years to work through the potential candidates for this list!  I abandoned many novels either for inappropriate content or being just a tad too cheesy.  It's hard to find romance that embodies the old-fashioned values of friendship, loyalty and sacrifice. 
The best kind of romances are the ones you can read over and over, yet still draw you into a wonderful kind of miserable suspense.  Slow beginnings, properly agonizing middles, and redemptive endings make for my very favorite stories; I think you'll find a lot of that in this list.  (I measure the quality of a book by how forlorn I feel at the end because it's the right thing to do.)
I hope you enjoy these summaries and find a little something to place on your nightstand.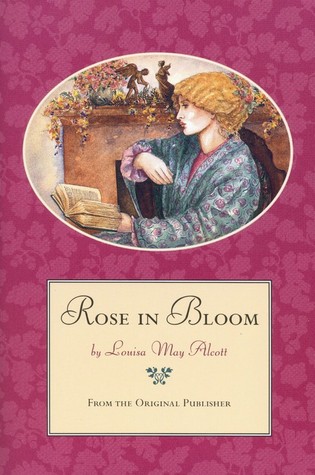 I stayed up late into the night to finish this book; I was very emotionally invested and had to know if Rose would hang on to her first love or marry a loyal friend. Yes, this book takes place in a time where wealthy heiresses were expected to marry a cousin to keep their vast wealth in the family. And yet, romance in that time considered things like character, friendship, compatibility, family, and shared values. The transformation is one of a girl at the crossroads of deciding what kind of woman she wants to be. The story breaks from some social norms of the time (as Alcott does), and in the end Rose did not disappoint me.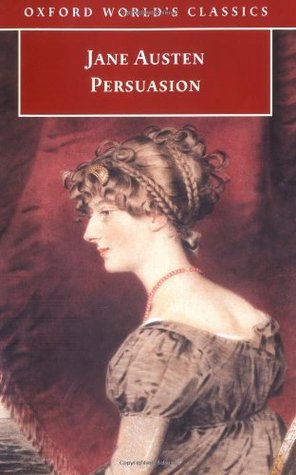 Are you intimidated to read Jane Austen?  This is the book for you.  It is perfectly Austen without the length.  She sets the standard for what all good romance should have: a long period of angst (amid torturous polite exchanges), a decoy guy, and a strong female lead.  In this story we meet an Anne Elliot who has allowed herself to be persuaded from marrying the man she loves.  As circumstances change, she finds herself back in contact with her Captain Wentworth and we get all the agony and suspense we could ever want.  Of course there is also a scandal with a nefarious man and a large sum of money, how can we not? In this story we see Anne transform from a woman who once allowed herself to be persuaded, to someone who is becoming a woman of persuasion herself.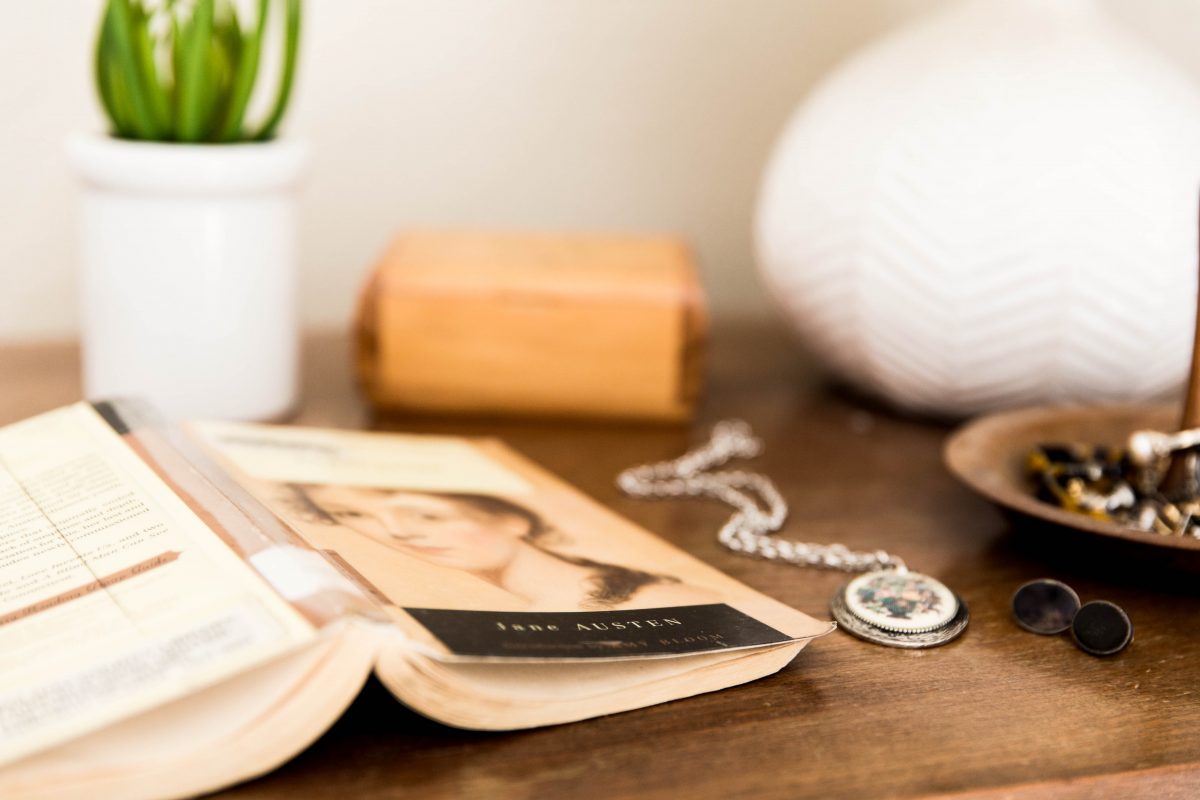 The Geurnsey Literary and Potato Peel Pie Society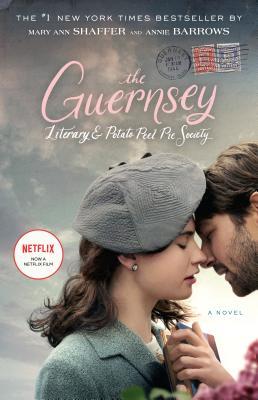 This delightful novel is a New York Times Bestseller that you might have seen as a feature film, which of course as a book reader, I am obligated to say is much better than the movie. (Lily James or no, it truly is!)  The story is set in England post World War II as many are piecing their lives and homes back together after the ravages of war.  This includes Juliet, a writer from London and a small community of characters from the island of Geurnsey, who survived brutal years of the German occupation.  The book is written in letter-style and has everything you need in a good novel: mystery, romance and a satisfying ending.  Perhaps I love this story so much because begins and ends with two bibliophiles who are brought together by a second-hand book.  
There is a motherhood theme here too, but I'll let you find that for yourself.  The author, Mary Ann Shaffer worked as an editor, librarian and in book shops before finally realizing her life-long dream and writing this novel.  She became ill with cancer so the book was finished with the help of her niece and published after her passing in 2008.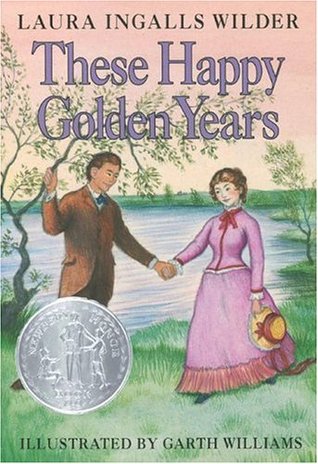 This book is less of a novel and more of a historic re-telling.  I grew up being read the Little House Series and there's nothing more gratifying than seeing the characters of your childhood grow up and fall in love. Laura at fifteen years old, takes her first teaching job twelve miles from home to help pay for Mary's tuition at the College for the Blind. Homesick and facing the challenges of unruly students and a cold, dysfunctional boarding host, weekends home are her only solace. One snowy day she hears sleigh bells at the end of a dreary week of teaching—it's Almonzo Wilder in his cutter with his horses Prince and Lady. He begins driving her home to her family every weekend in bitter winter conditions, and so their courtship begins. (Strong-minded Laura refuses to say "obey" in her vows—she won't make a promise she can't keep.)
I read this book so many times as a girl, but I re-read the entire series a few years ago. What was much more obvious to me as an adult were the Ingalls' racist views of Native Americans and Black people. It is a sad and disturbing part of our history; a contextual factor to consider any time we read older books.  I often wonder if the education and awareness we have today might have changed the hearts and actions of the Ingalls family. 
The story of Anne and Gilbert is one of my favorite in the world (it's the third in a series of eight). The greatest romances can be read over and over and still leave you in agonizing suspense–Anne does this to me every time. I'm so mad at her and yet how can I not love her? As the story opens our favorite redhead does the headstrong thing we might expect: she postpones expectations of marriage and goes off to Redmond College to get her education. Here she meets friends and moves into a charming cottage. Immediately, we are all homesick for with wistful days of Avonlea and her little room with the yellow chair at Green Gables. Part of L.M. Montgomery's style is to add in all kinds of whimsical characters from the community, and we definitely see that here.
As for romance? There are multiple marriage proposals and most definitely a decoy guy. L.M. Montgomery takes us on a proper journey of suspense before Anne is finally convinced of her feelings for her childhood friend. Will Gilbert still be there when she comes to her blessed senses? (We know he will be, but we have to be tortured because it's part of the charm.)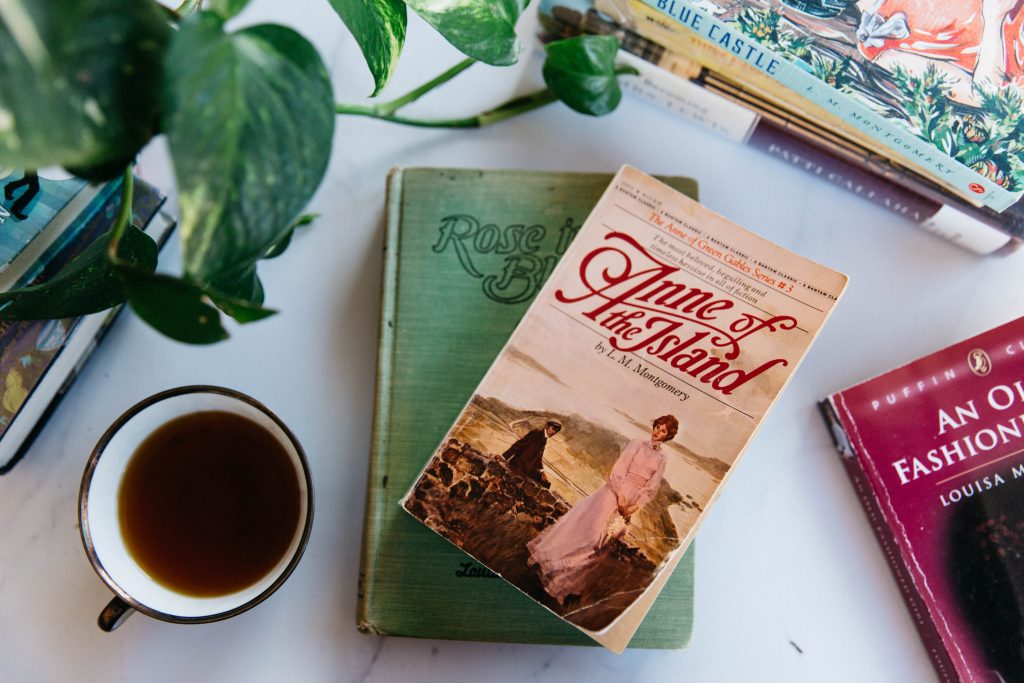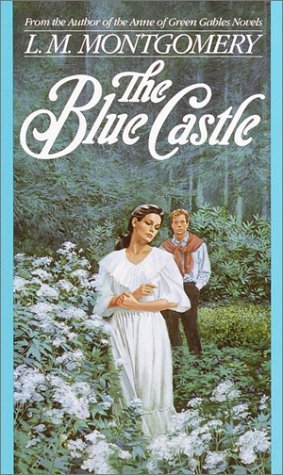 This book was also written by L.M. Montgomery (the author of the Anne series). If you've been around here for any length of time, you've heard me talk about this one! I liken it to the old-fashioned version of a romantic comedy: all the characters are a little bit exaggerated and there are comic mix-ups and a fun surprise ending. Valency, the protagonist, comes from a toxic family in a very conservative society with only the books of John Foster to comfort her. One day she gets some news about her health and decides she's ready to break out. Against all protocol and at the risk of her reputation, she plucks up the courage to move out and goes in search of a life of her own. Along the way she also finds a forbidden and unlikely love interest.
We get the great crisis at the end of the book when she is wondering if the man she has married truly loves her. I absolutely loved this story; if you can get through the silly, bickering family members in the beginning, you'll find the ending thoroughly worth it!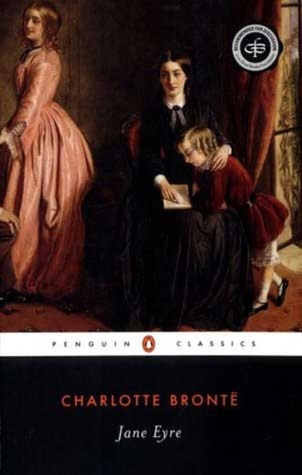 This is a heart-wrenching story in such a good way. Orphaned at a young age and sent to an austere and abusive girls school, Jane Eyre is an outcast who must fend for herself. Her strong will and intellect lead her to make the most of her education despite her childhood trauma and a world that is set firmly against her. Her perseverance eventually sends her to Thornfield Hall where she works as a governess for her young ward, Adele. She meets the distant and gruff Mr. Rochester who is immediately taken with her.
She may also be falling in love, but here the mystery unfolds: what are all the strange middle-of-the-night noises? Will the man she loves marry another woman? Will plain Jane ever be loved, ever have a place to belong? Yes it's Victorian, melancholy and completely dreary, but every hour of angst is rewarded by the gratifying and dramatic finale.  I'm of the opinion that every reader absolutely must experience this book; my only regret is how long I waited to read it.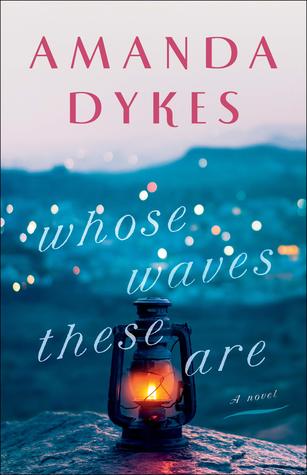 I lucked upon this book through my librarian who convinced me to pick it up on my way out the door. After recommending a pile of fiction for my kids, she said "I just read something I think you'll like;" I trusted in her librarian ballet flats and tortoise shell glasses and was not disappointed. The 2020 Christy Book Award winner is equal parts romance, mystery and layers of depth. I often read fiction for the setting and this book set in the fictional town of Ansel-by-the-Sea, Maine, has it in spades.  I dearly love a dual time period novel, especially when it's set in WWII. The protagonist, Annie Sawyer returns to Ansel-by-the-Sea to her uncle who is in need of help. What started as a poem born of grief has grown into a project that will require all the players in the story to come together.
Why of course there is a handsome and mysterious harbor postman, I'm glad you asked. In my assessment it's a unicorn: a beautifully written Christian romance novel that found me curled next to my reading lamp turning pages late into the night.  Amanda is the literary voice in the Christian genre that I've been looking for.  Everyone who has read this novel has told me they loved it.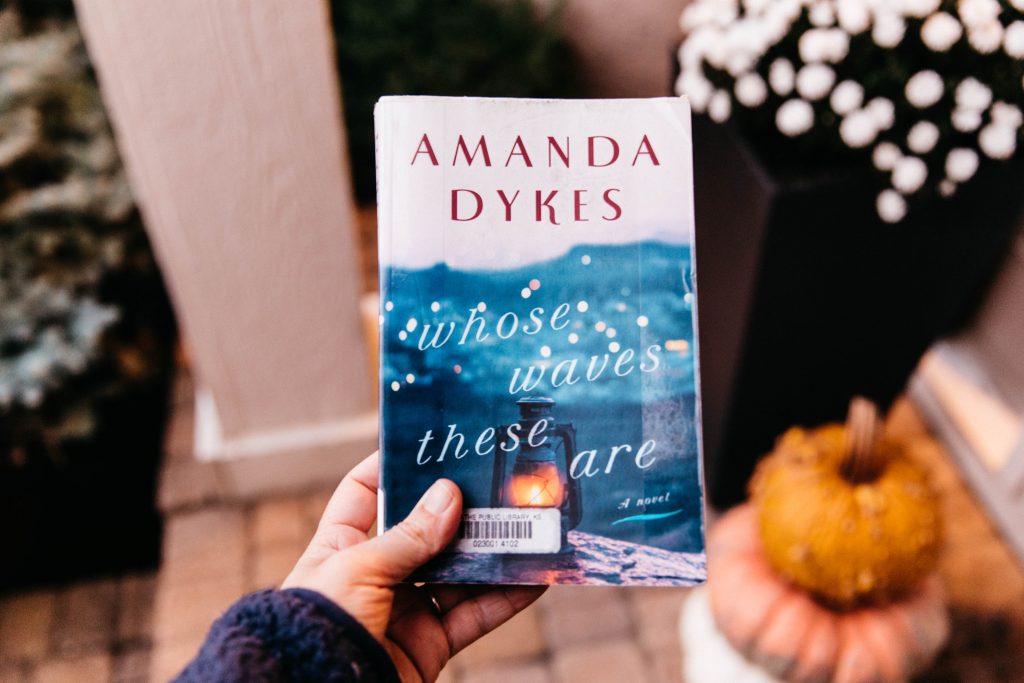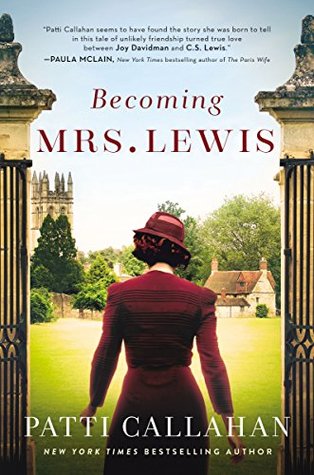 This is a fictional re-telling of how Joy Davidman fell in love with her future husband, C.S. Lewis.  This book surprised me in so many ways.  I didn't expect for it to be so captivating or feel so realistic.  Joy is an American writer and intellectual who has an experience with God in her son's nursery one night while waiting for her drunken husband to arrive home.  The event compels her to write to C.S. Lewis sharing her encounter and opening a theological dialog. 
The story, however, is complex.  Although her husband is an emotional abuser having serial affairs, Joy is writing regularly to Lewis…and falling in love.  The most difficult part of the book for me was when Joy, in a fragile emotional state, leaves her two young sons for an extended period of time to go to England where she meets Lewis.  (It was really hard for me to enjoy this whole section; all I could think about was her little boys!)  These two problems, I will tell you, do resolve and I was able to calm down and experience the rest of the story.  
Part Two of the book takes twists and turns I didn't expect.  There is some controversy about whether Joy Davidman and C.S. Lewis actually consummated their marriage or lived together only as friends.  (The author has her take on it, which you'll have to read for yourself.)  Either way, C.S. Lewis was serious about upholding a Christian sexual ethic, which is an element that is extremely difficult to find in almost any modern romance novel.  For a brilliant man, he takes a way too long to admit he's found the love of his life and that Joy is his muse, but it's okay, we forgive him. His commitment to honor makes the story a true romantic.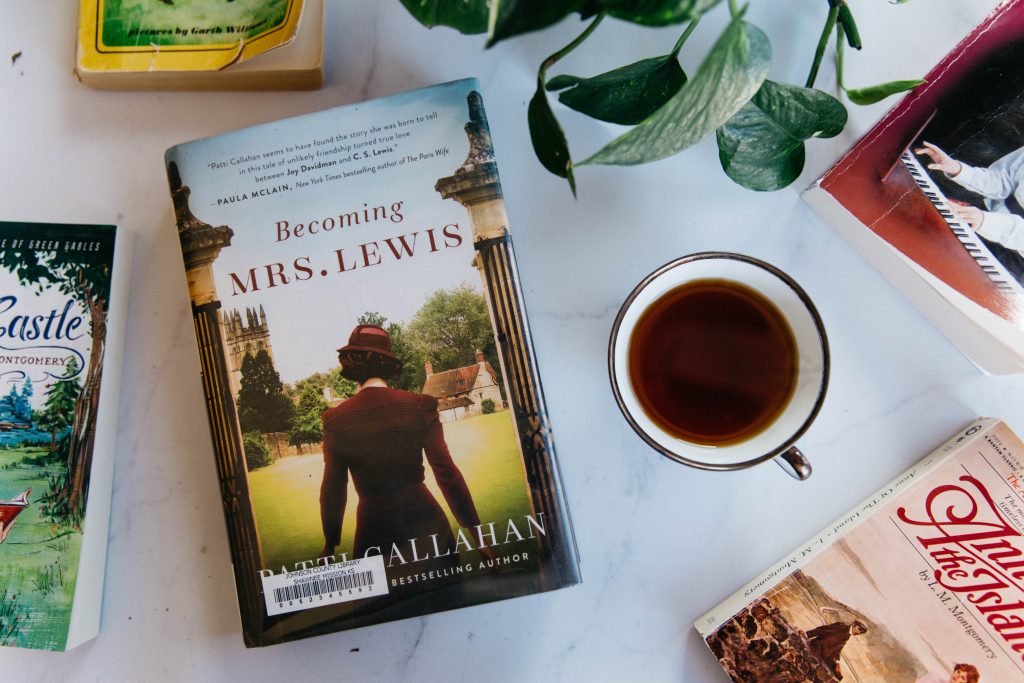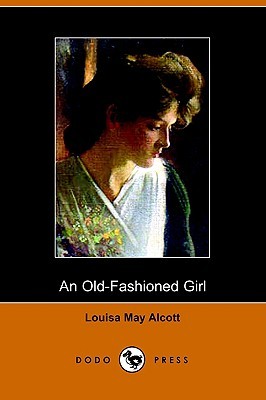 I'm really partial to this book due to my love for Lousia May Alcott.  Polly Milton is the quintessential minister's daughter who is sent to live with her wealthy cousins, the Shaws. Spirited and yet virtuous, she is the simple country girl making her way in a world of Boston glamor and wealth. The story itself is very old-fashioned (Polly's convictions have been criticized as being a bit preachy.) While it's true that Alcott obviously moralizes her characters in this book, I still couldn't help but be drawn in by the question: will Polly's strength of character have a long-term influence on the rich and spoiled Shaw family?
I dearly love a story where strong moral character is rewarded; perhaps it's because I relate so much with Polly's teenage plight as the good girl. As she begins to make her way in the world as a successful, independent music teacher (very Alcott of her), she catches the eye of the eligible Arthur Sydney. Meanwhile, the wealth and reputation of the Shaw family is crumbling and they need Polly more than ever. While being pursued by the ideal man, she finds herself faced with the reality that she's having feelings for someone else. Polly Milton gets both love and poetic justice together in this story; I just couldn't pass up the chance to share it.
If you liked this list, you might also enjoy this one.  Want more recs?  You can sign up for my newsletter, where I share short summaries of what I'm reading every month.  All of the book lists on my blog can be found in one spot here. 
Older archives of what I read by month can be found by going here.
For the best of the best, check out my free download, The Ultimate Homeschool Mama Book List.