Hello April!
I'm in the middle of week 31 of my pregnancy.   At this point in my other two I was thinking "Ugh eight more weeks."  This time around I'm thinking "Yessss, eight weeks to get things done!"
A couple things I have let go in my third trimester are: getting up before my kids in the morning and cooking dinner in the evening.  So yeah…we do lots of smoothies and cheese and crackers, Chipotle and In-n-Out!  David also makes his specialty, bean burritos.  So long as I allow myself to let go of those two things, I can handle most of what I need to throughout the week without feeling overwhelmed!
I finished off the girl's shared room and finally got to start some projects for the nursery!  You can see their room here on the blog or here on Project Nursery!  (My favorite place for nursery inspo.)   Our room was also added to the Project Nursery "Big Girl Room" pin board!  Woot!
The nursery project I really wanted to tackle was painting a statement piece dresser!  I found a beat-up mid century dresser for $25 at the thrift store.  It was in perfection functional condition, but the outside veneer was all flaky and dinged up.  I wanted a smooth, sleek finish, so I planned to do the "prime-paint-cure-paint-cure-topcoat" routine with latex paint.   Everybody make an "ugh I'm dreading this" face.
But I WANTED the green dresser in my head, so I was willing to go to great lengths.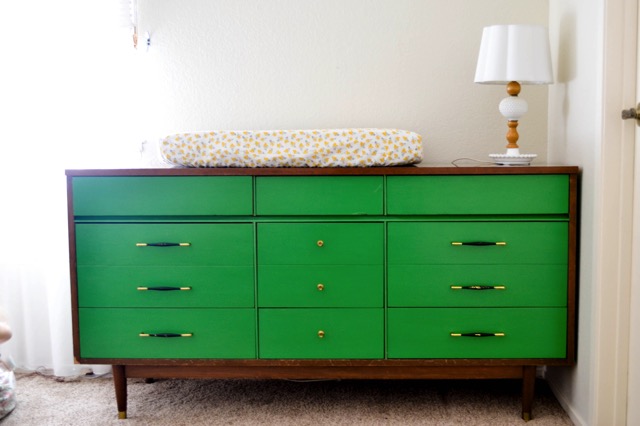 Well, at the last minute, I decided to use American Paint Company chalk paint.  (I was unsure about chalk paint after my last dresser experience, which required a wax instead of a top coat.  This time around was much more like what I was wanting!)
After a light sand, the matte paint covered the veneer like a dream.  The liquid top coat I painted over it gave me the sheen that I wanted.  I started on a Friday during nap time and it was dry and in the nursery by Sunday.  It's already stocked with newborn clothes and linens.  (I already forgot about alllll the linens those newborns need! )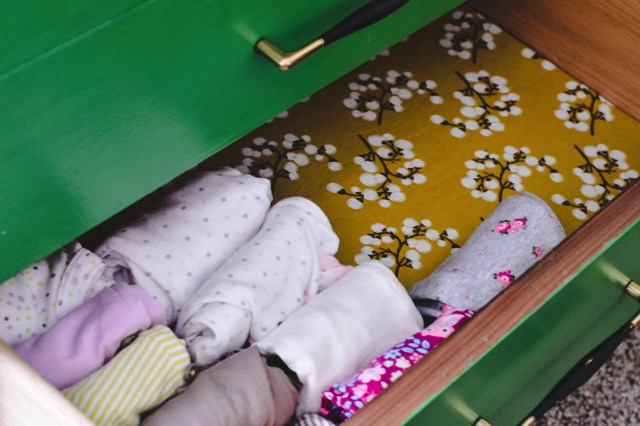 I lined the drawers with starched fabric using this tutorial here from Blue Eyed Yonder.  I've always dreamed of lined nursery drawers, but this is a first for me.  It actually wasn't the measuring and cutting nightmare I'd always dreaded.  I'm itching to do the girls' dresser now!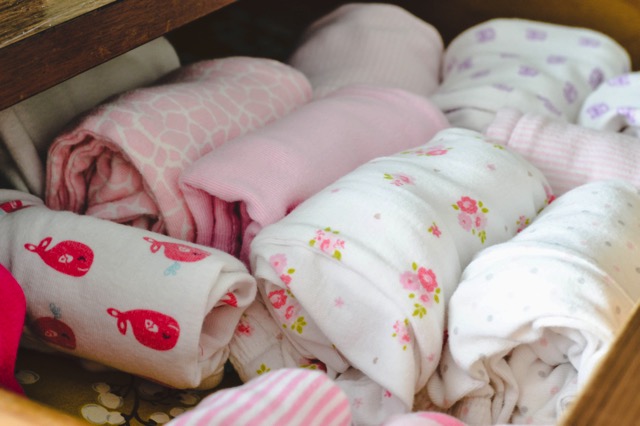 Speaking of linens, I finally learned how to make a changing pad cover!  A life-changing pioneer woman skill, I tell you.  (Mostly, it's fun to pick whatever fabric you want on your changing pad.)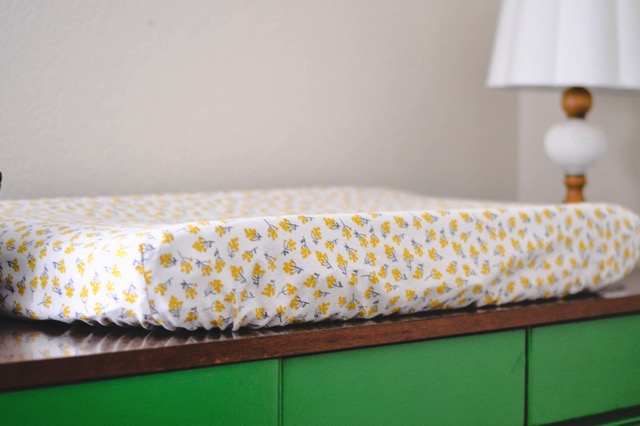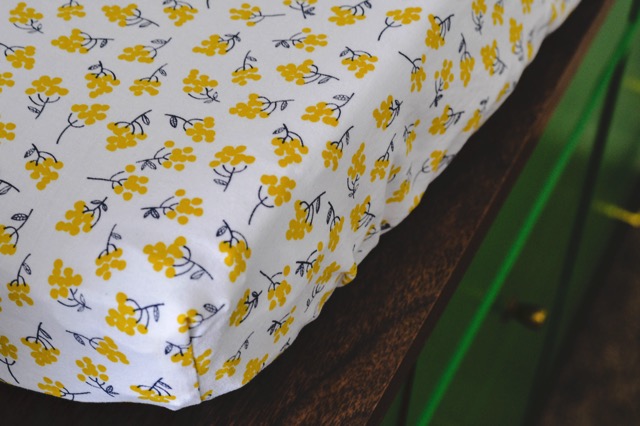 I used this tutorial right here from Smile Like You Mean It.  
The nursery is the cool hang-out at our house, mostly because it houses the most giant, comfortable chair in all of existence.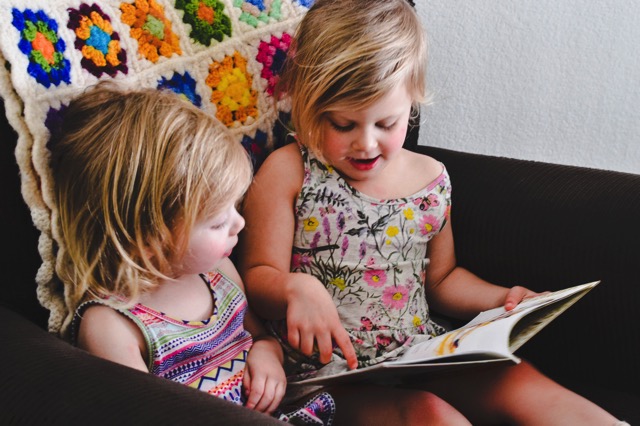 Here's another lil' corner that's coming together.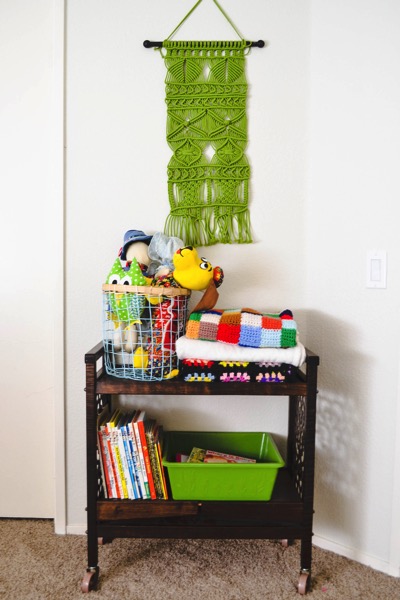 More coming in April.
The other fun thing I did this month was a photography workshop for ladies with Lynda Kennedy Photography.  I've always wanted to do one of these!  I learned so much about my camera and what my style preferences are.  My favorite parts were meeting other moms and practicing with models!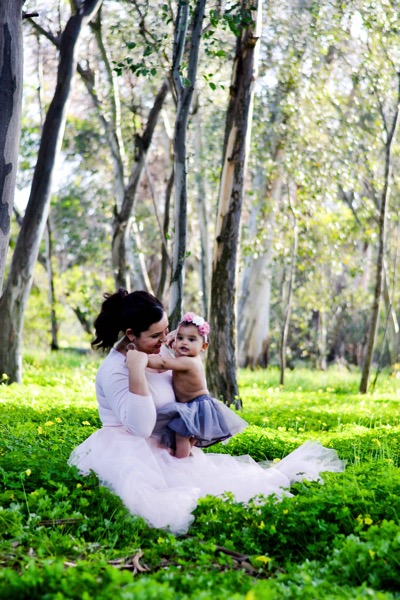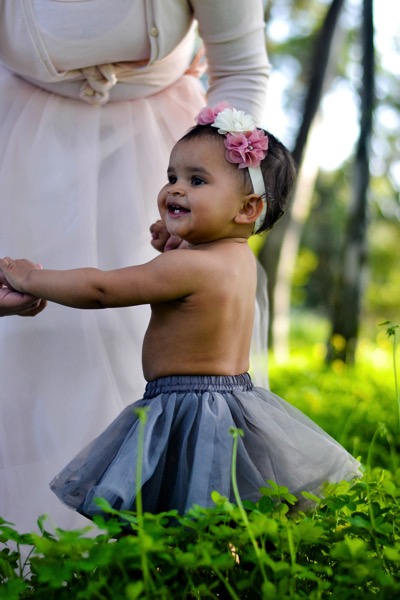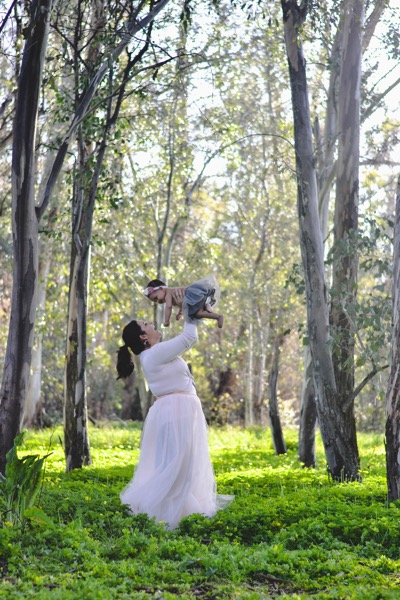 Even with all of that, unapologetically making time for things I enjoy has been my biggest sanity-saver in 2015!   It's been three things, actually:
1.)  Having a schedule/daily routine and enforcing those boundaries even when they sound trivial. (Sorry, we cannot…it's our park time/nap time/lunch time now.)  This is what works best with the ages of my kids right now.
2.)  Taking time to socialize with other women in my same stage of life, even when it seems like a lot of work.
3.) Making time for things I enjoy, even if it's just in twenty to thirty minute increments here and there.
I'm so excited about April!  It's my favorite month in Northern California and we are getting our pool overhauled for summer.  Best of all, my dad is coming to hang out with me and drink coffee and do all my pet projects around the house!  (It's his spring break tradition…and I am not mad about it.)
See you in a month!