Man, I cannot resist a fall craft.
Especially a good kindergarten-level project that is impossible to mess up and calls for items you can find in your back yard.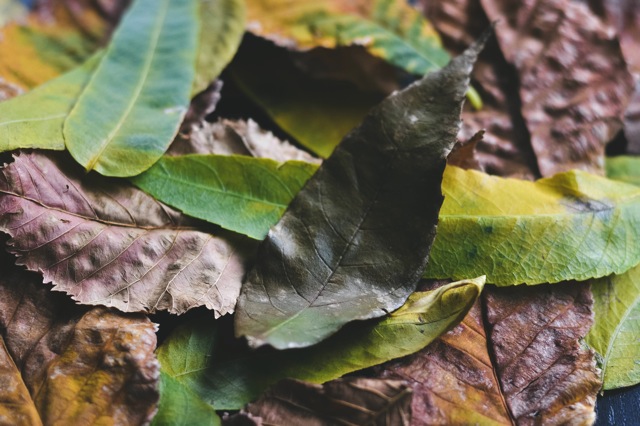 I found some painted leaf garlands floating around Pinterest and after a jaunt (as I often do) in the park on Sunday afternoon I was inspired to come home and make one me-self.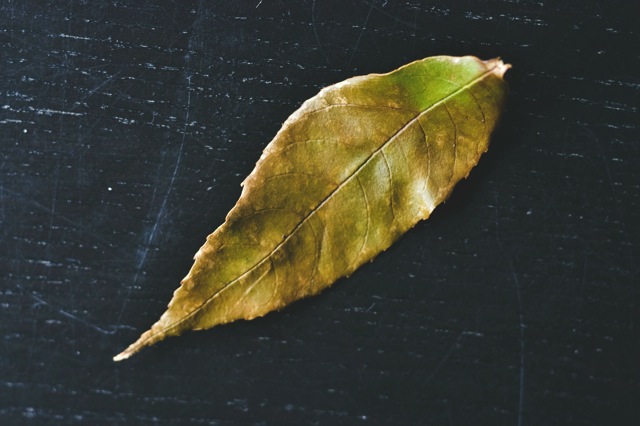 It took me maybe an hour total!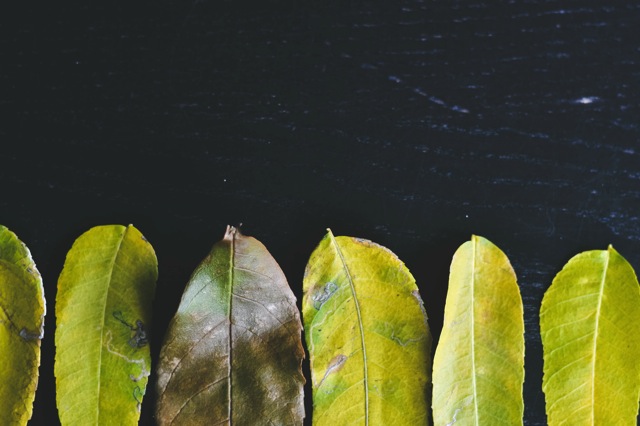 I gathered a variety, but had the best luck painting the more yellow, less crunchy leaves.  Too crunchy and they fall to pieces and make you want to weep and throw your new crafting supplies, kind of like my little brother when he was five and his burrito would fall apart.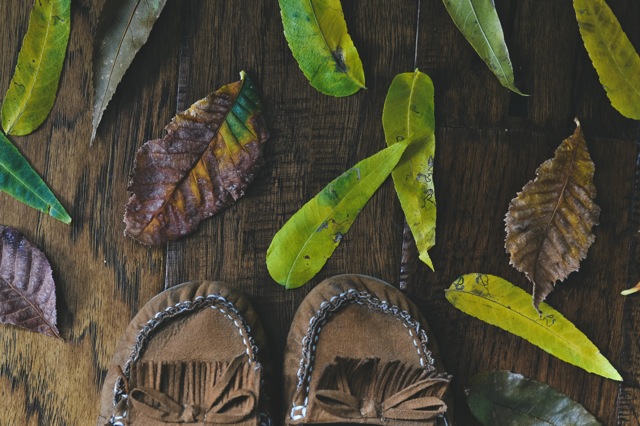 Here is what you will need.
I love glue guns.  It's the nineties crafter in me.  If it can be glue-gunned, I am in.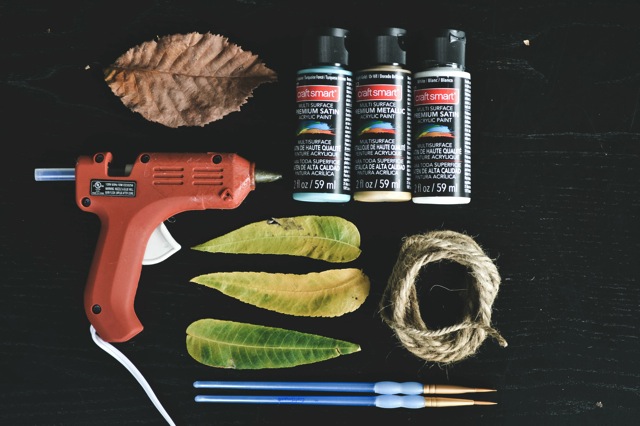 The truly therapeutic part of this craft is painting the leaves.  There are no rules here.  Let the leaves speak to you.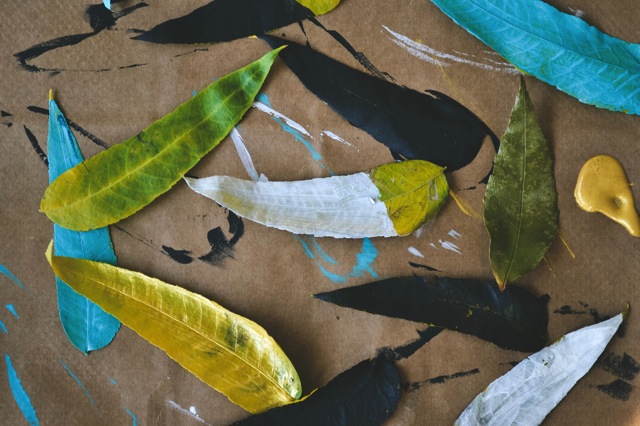 Some will want to be teal, while others will beg you to be paint-dipped.  Others will ask to remain their natural color.  Let them.
After they are dry, you can go back and add whatever painted embellishments you fancy.  I went with the feather-esque look by painting some with lines along the veins and others with rows of little dots.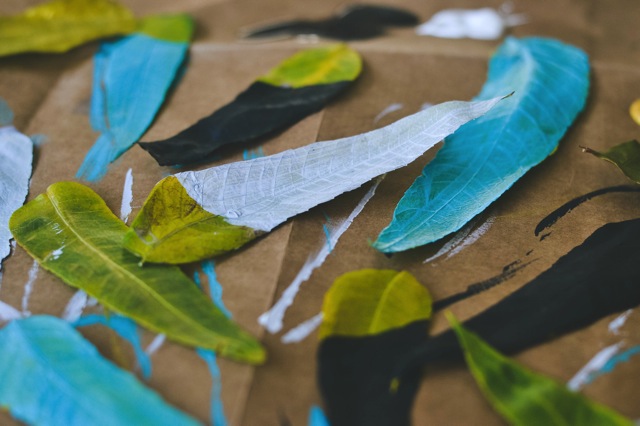 Next, glue gun them right on to a piece of twine.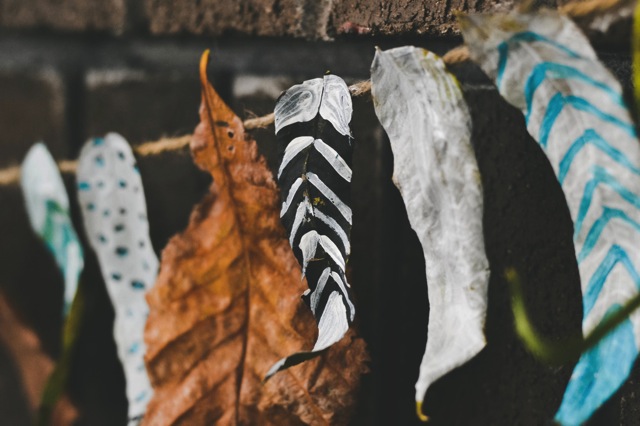 I added larger, brown leaves in between my painted ladies to give my garland a more rustic look.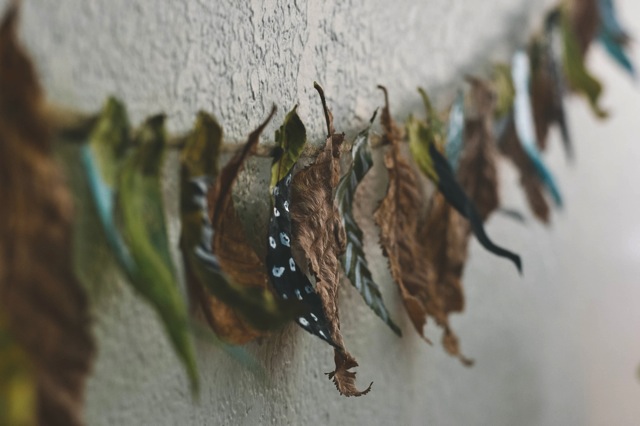 And there you are.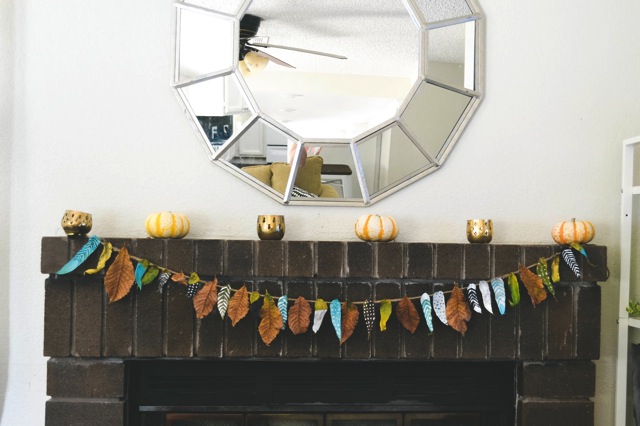 Crafty McCrafterson was here.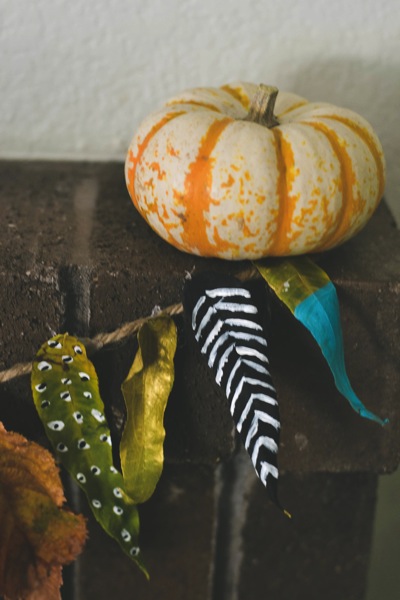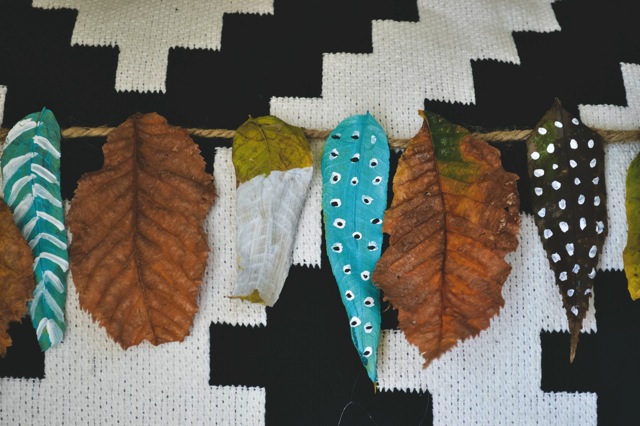 I loved this so much I wanted to make five more and hang them everywhere!
Whimiscal and fun.  And if you are the kind of parent that does paint-y crafts with their kids, this would be a great one to do with the littles.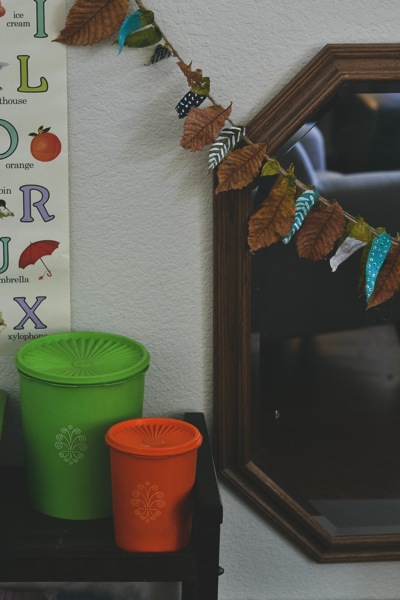 Or you could do this alone to the sounds of sweet, sweet silence during nap.  Hoarding all the good colors to yourself.  With a lidless pumpkins space latte and a glue gun heating in open air.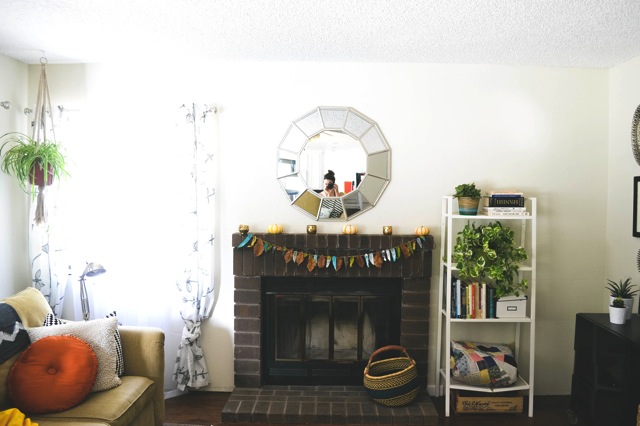 Either way, you cannot ruin this craft.  Autumn is come.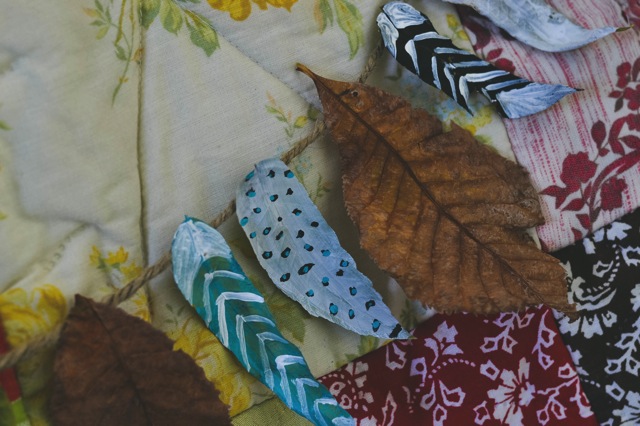 Wishing you all the pumpkins and all the boots…happy fall and happy garland-making!
If you enjoyed this post, you can go here to see more Christmas home tours, seasonal decor and holiday-themed tutorials.
For more homeschooling ideas candid peeks into our home, you can go here to sign up for my newsletter .