Well, here we are, in 2017, beginning this second week of the new year with a kindergarten re-do!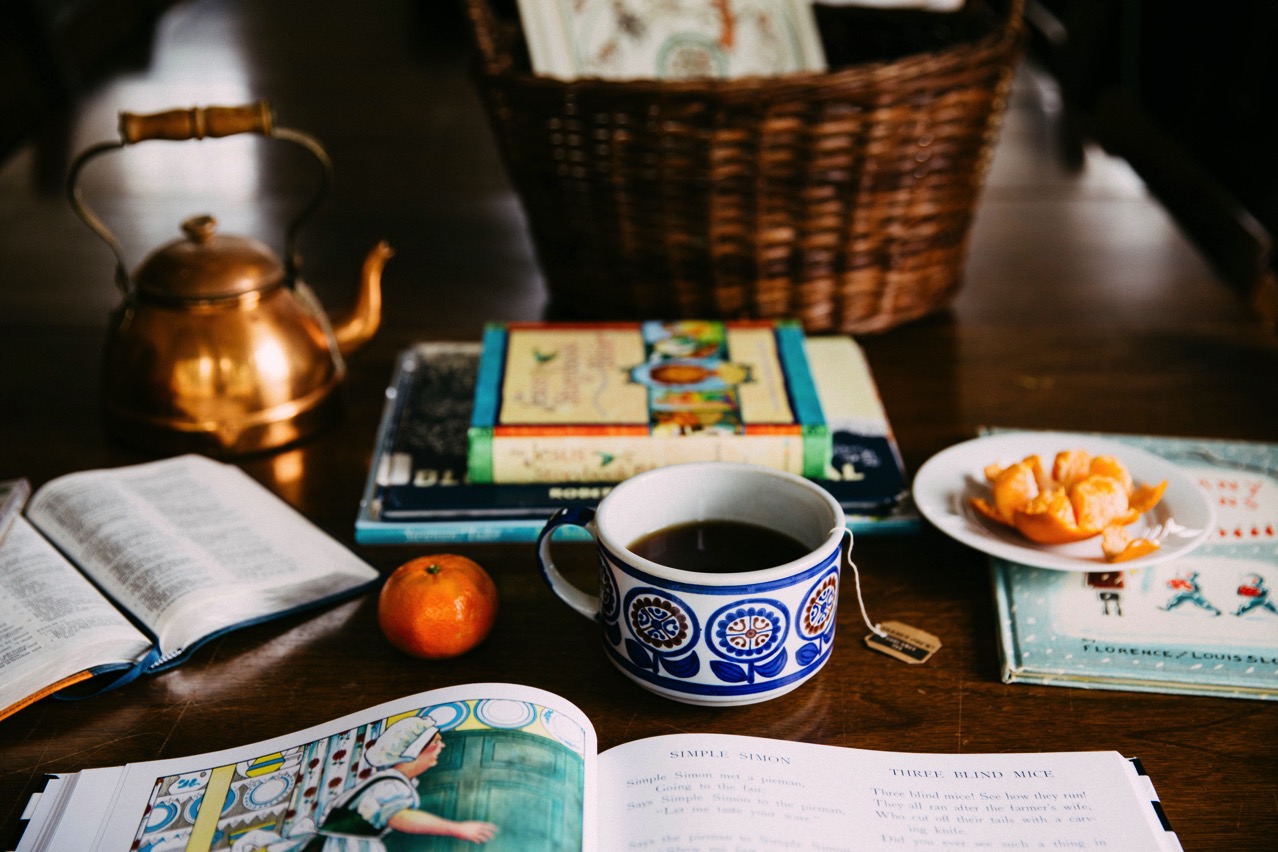 Last August we had planned to start K.K. in kindergarten, but I went in unprepared in every way.  To make a very long story short, we quit after two weeks and I was low-key depressed about it for a month or so.
What I didn't realize at the time was that my definition of school was too narrow.  I was thinking that we were supposed to mimic public school at home (which is not only depressing, but enough to make most of us want to jump out of a third story window within seventeen minutes).  I was terrified that if we weren't doing what the public elementary school children were doing (AND MORE, BECAUSE HOME SCHOOL), my child would not actually be learning anything. I can't blame myself, because I just didn't know that there were any other legitimate ways of doing it.
As these things go, this break-down was the best thing that has happened to me in years.  Not the mild depression part, but the part where I hit my knees and asked God for wisdom. I also asked for help from every homeschooling mom I met (and I seem to meet them everywhere).
I had a turning point a few months ago. In the midst of my dejection, my good friend Katie told me about the Wild and Free resource bundles.  I went straight home and downloaded September's bundle of articles and podcasts about Mornings.  The first podcast I listened to was homeschool blogger Pam Barnhill talking about her morning basket.  I was fascinated!  This was the first real alternative to worksheets and textbooks I had ever heard of.
Around this time, my mother-in-law (an early-movement homeschooler) also sent me a link for an interview with Dr. Raymond Moore called "school can wait," on the subject of homeschool and academic readiness.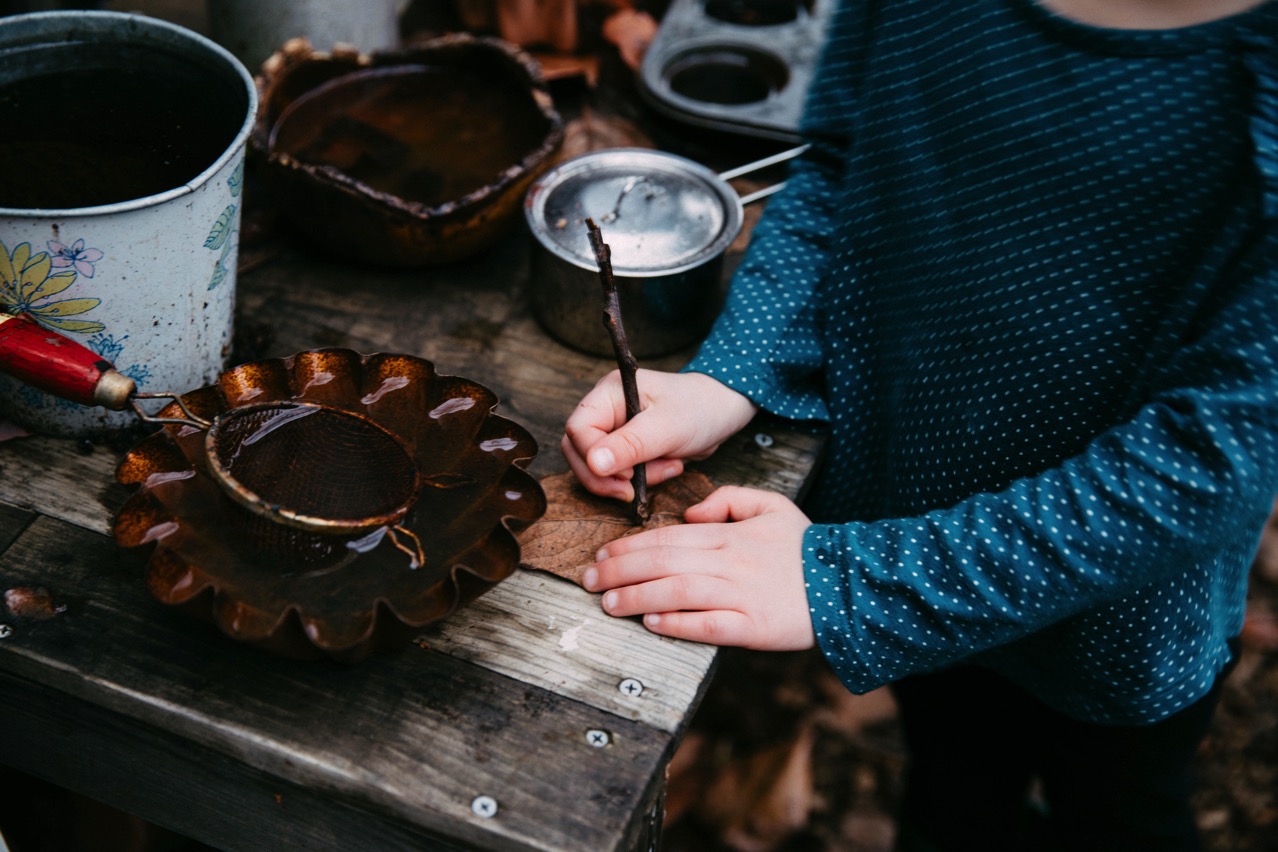 Almost immediately after getting ahold of this material, burdens were lifted from my shoulders, the lights were turned on, and joy and hope began to set in.  Over these past months I've had a true paradigm shift and a new vision for my role as a mother and homeschooler.  The things I was stressing so hard about were mostly just social norms that I had accepted without realizing it.  And the things that I thought were trivial or secondary I began to recognize as the things that would be the most essential to my children's success.
I've been able to deconstruct a lot of my old perceptions about academic success.  I'm currently in re-construction mode, learning about all the ways besides a traditional classroom that I can give my children an abundant and beautiful preparation for life.  (Including university, if they choose to go!)
So here is what we did:
At this early stage, we decided to put skill-building and formal education on the back burner.  The focus is on habits, character, and having fun together.  So no reading, math or handwriting yet.  Although most kids K.K.'s age are in kindergarten right now doing these things, she does not really need formal academics yet, and I honestly do not feel she is ready.  I do feel that I need to devote more undivided attention to my girls and that they are ready for a more structured routine.  I also have some specific habits I want to establish this year.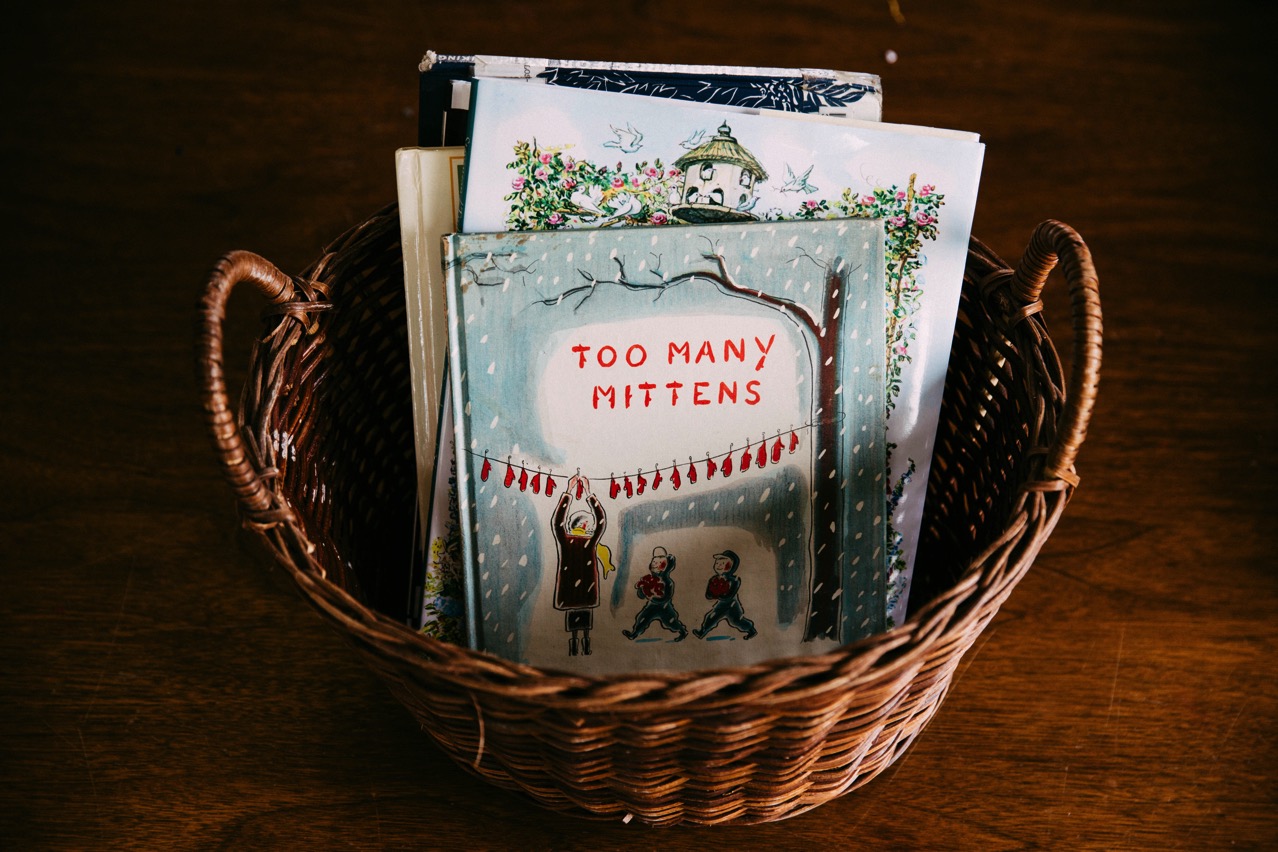 We did implement a morning basket.  This sort of like "circle time."  In our basket right now is Mother Goose, A Child's Garden of Verses, the Jesus Storybook Bible and some seasonal picture books.  We also have a weekly memory verse and a song.  This is something that can grow to become the nucleus of our home school later on.  (We can add academic subjects that span multiple ages, like history and science, in the form of living books.)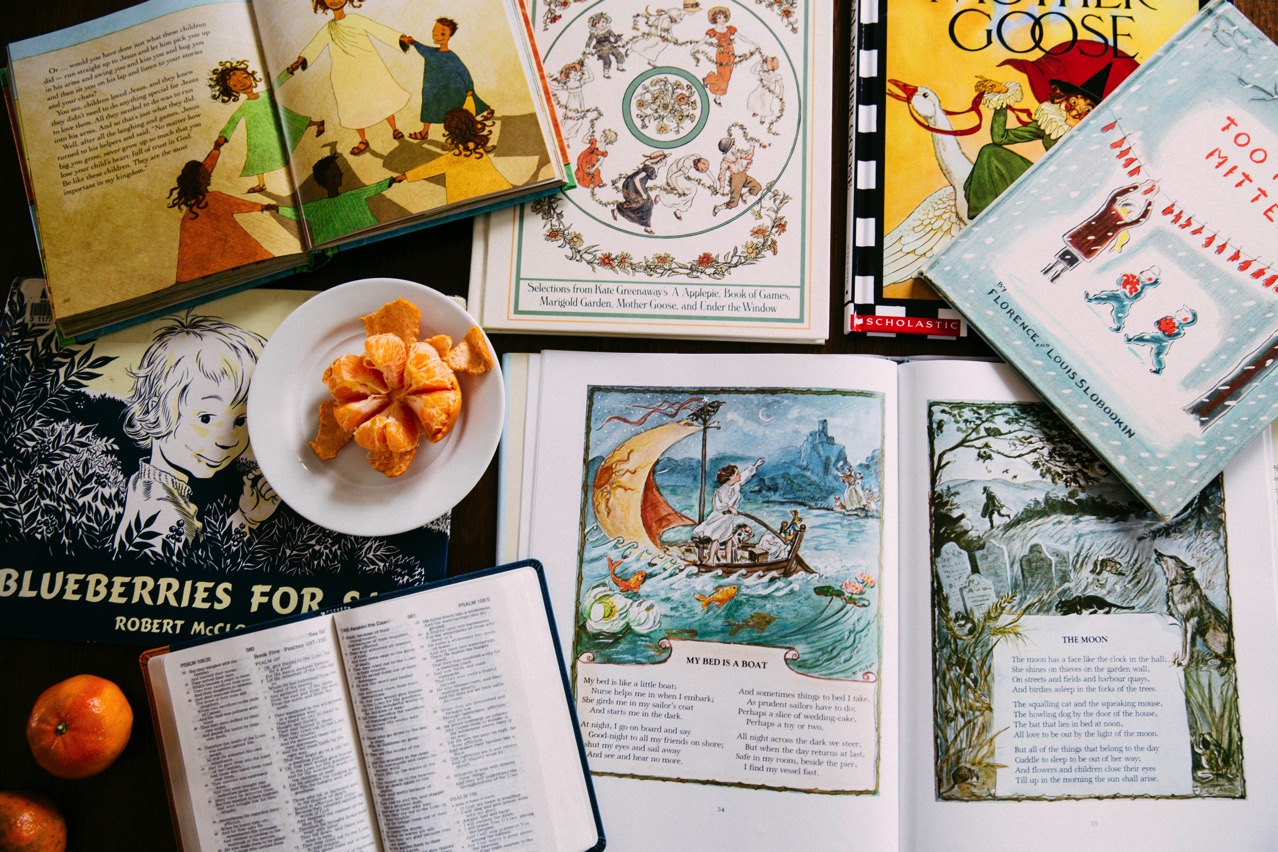 A few days a week we incorporated some activities from the Peaceful Preschool curriculum, a 26-week Montessori and Charlotte Mason-inspired program based on the letters of the alphabet.  The book list works perfectly with the morning basket concept.
Peaceful Preschool is a way for me to give them some nature-based crafts and "school work" (wink, wink.)  I love the simplicity of the format and activities she suggests.  I'm hoping that this will help transition me into home school mode for next year.  (When I say I'm using the curriculum, I mean using it loosely as a guide!)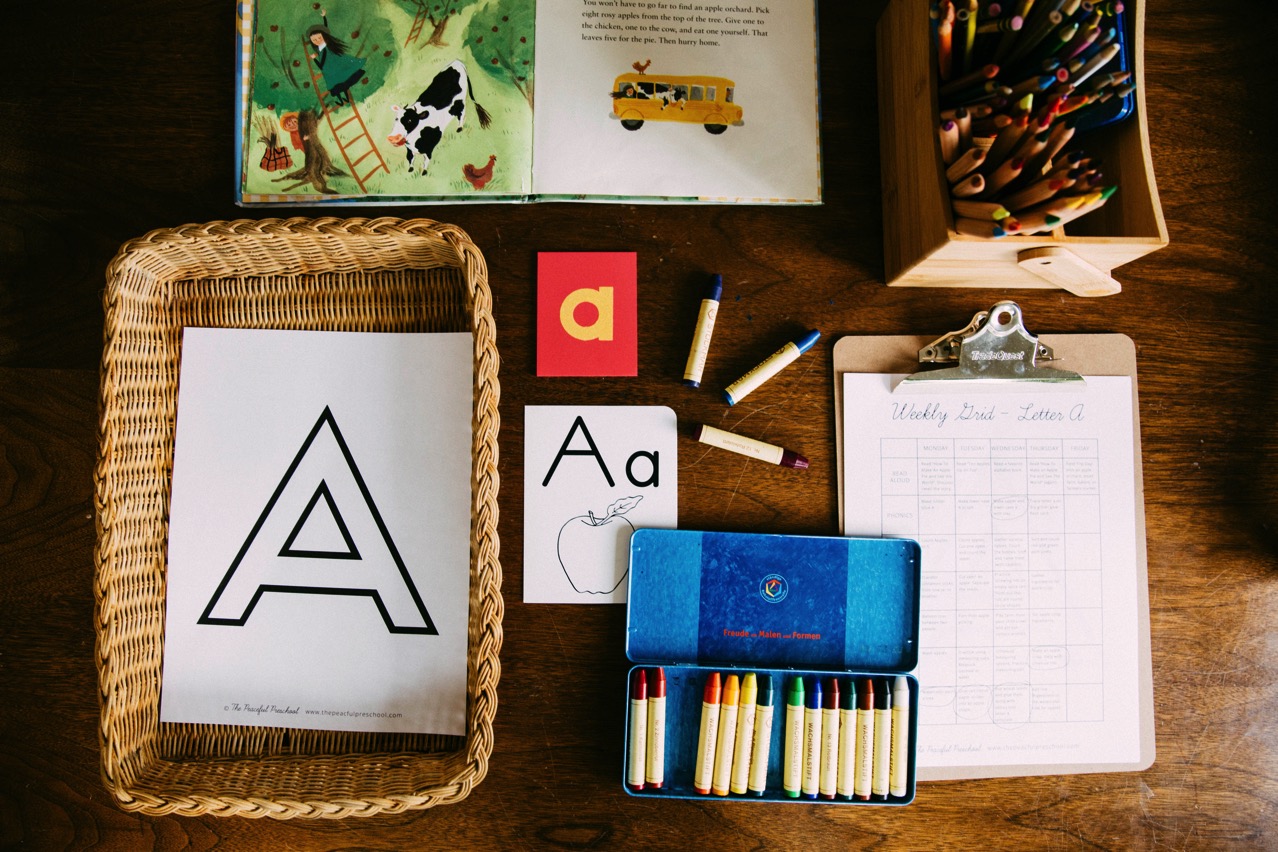 We are also going to hone in on outdoor time for an hour every day because the scene around here is a little less like  "wild and free" and a little more like "tame and confined," alternatively, "crying about worms and refusing to leave the patio."  So we are working on that!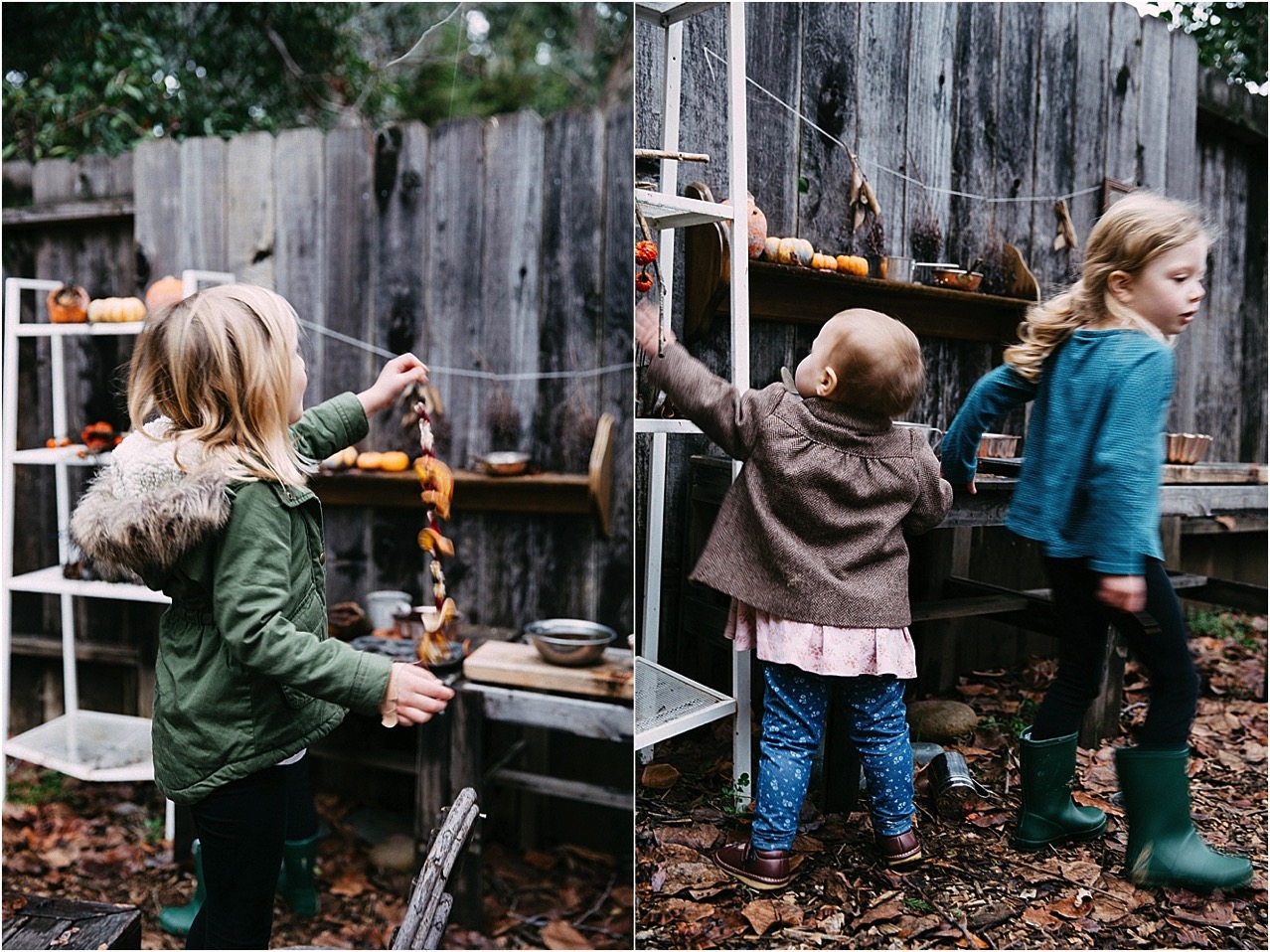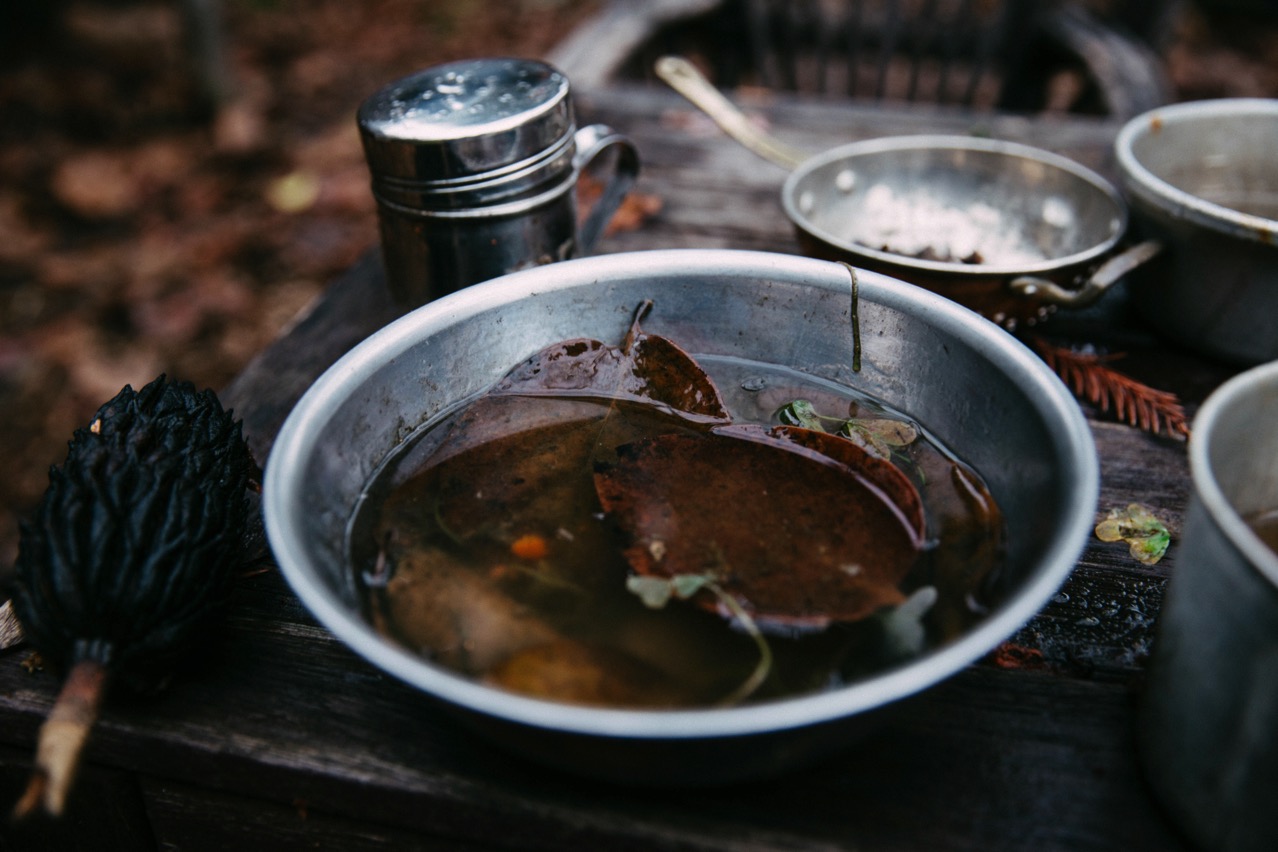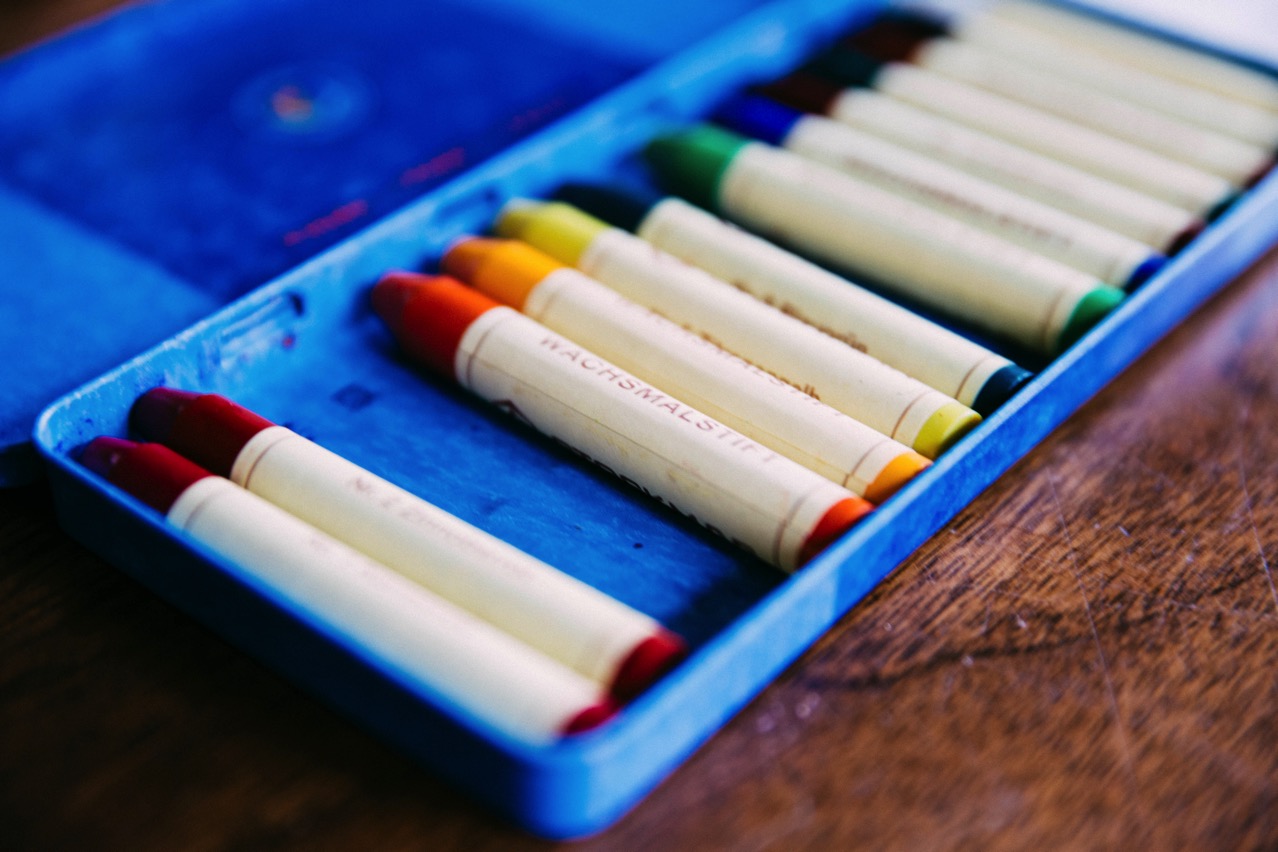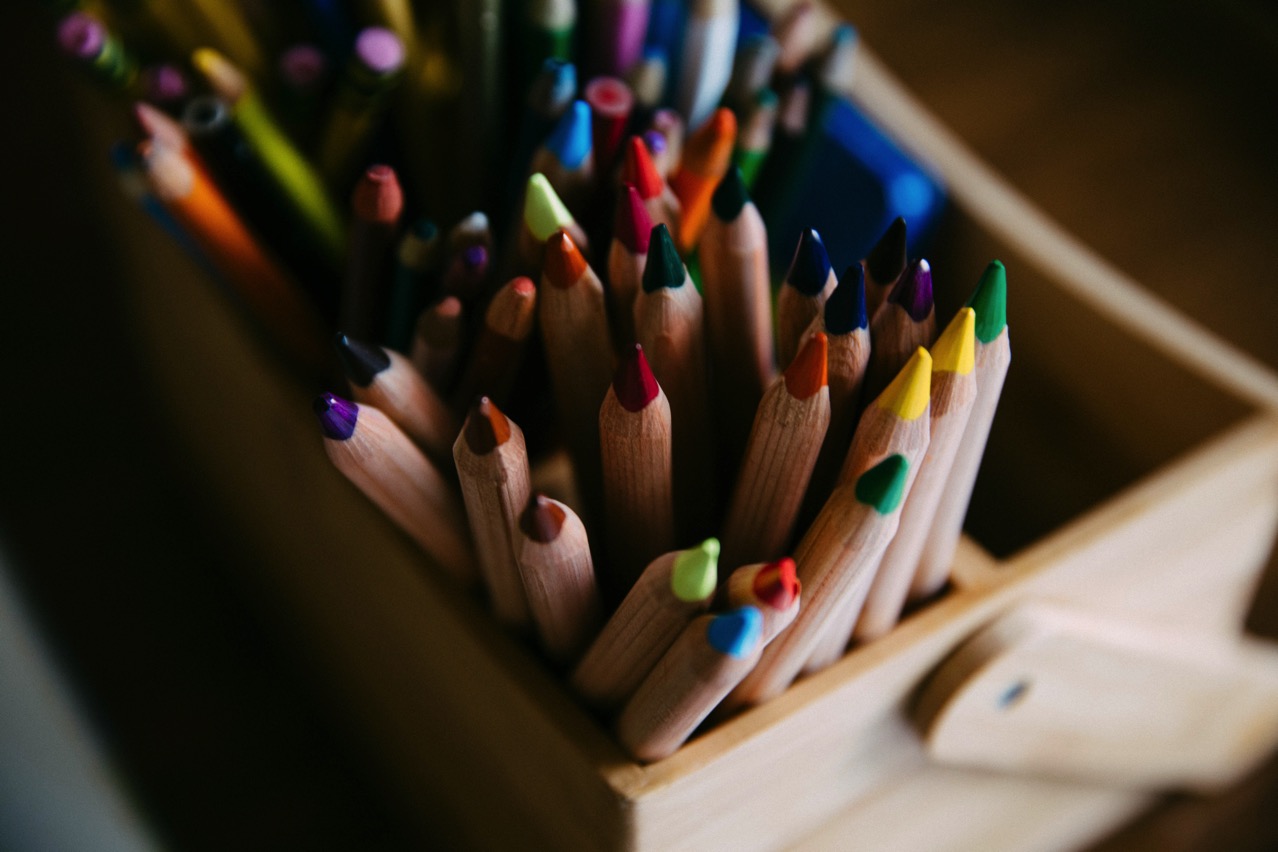 To help me make the transition, on Fridays we had a wonderful baby-sitter come all day so that I could do work, errands, planning/paperwork, make phone calls, meet friends, date my husband, go for a run, and clean bathrooms. Basically, anything else that I would do during the week, I stuff in a closet and save for this day.   Not having my time chopped up between multiple tasks is life-changing and I feel more emotionally plugged in during the week knowing that I have Fridays to do all the things.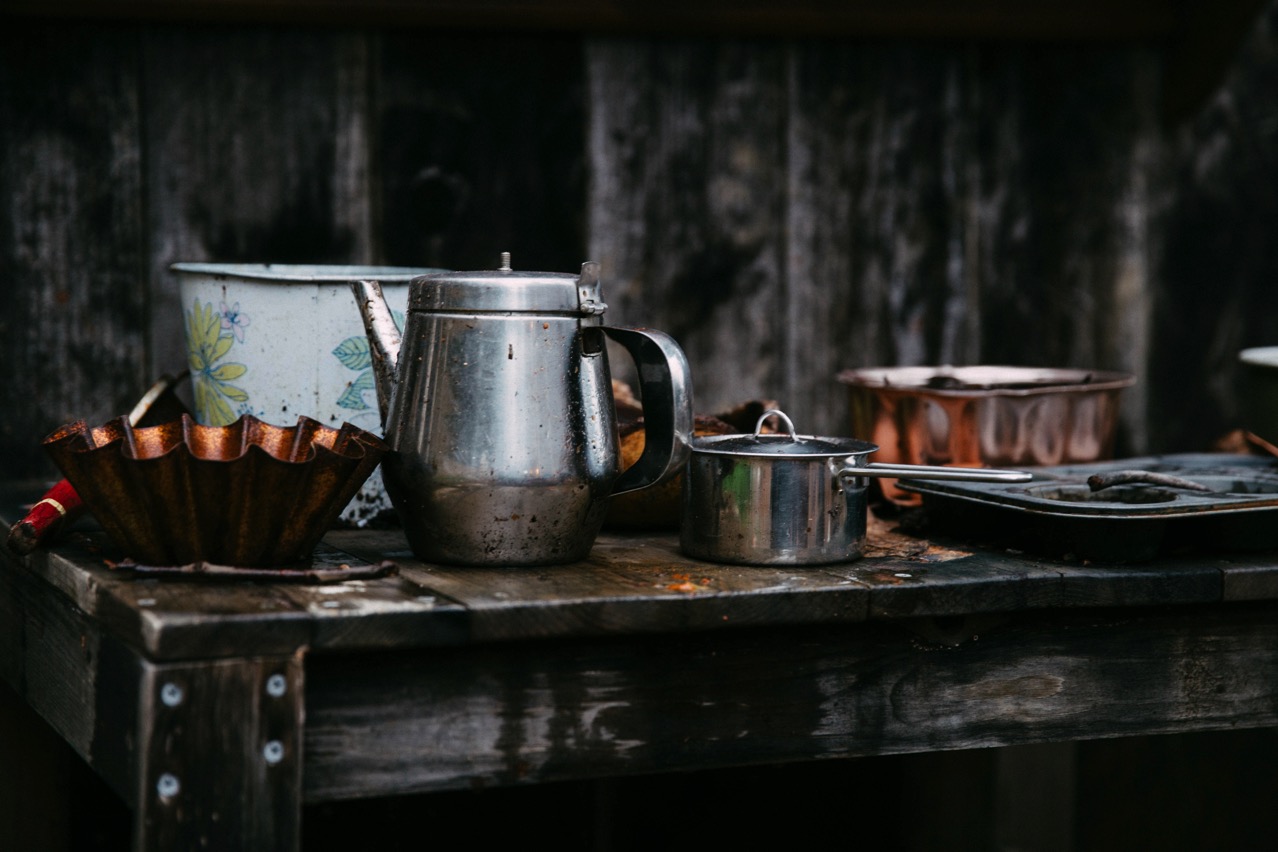 If you've been thinking about home school or are in the midst of doing it and are needing someone to pull back the curtain of mystery and throw the lights on a little, download my free guide, The Simple Start Formula.
Notes
Unschooling has become our main philosophy (more about that here), but we utilize some Charlotte Mason principles to enrich our home and equip our kids to self-educate.  We document our learning with these graphic organizers. 
I plan our year without a calendar or planner using a simple homeschool planning schema.
Here's how we structure our day, and here's how we approach learning to read.
For some of our favorite children's book lists, go here. 
For more homeschool encouragement, ideas and resources, sign up for my newsletter, The Lounge.