WELCOME ONE AND ALL!
Okay so our house was just featured on Design Mom's Living with Kids series.  Have you been following this?  YOU SHOULD.  It's lovely…there's an incredible variety of homes on this tour.  People around the world live with kids in so many different ways.
Here we are, if you haven't read it yet.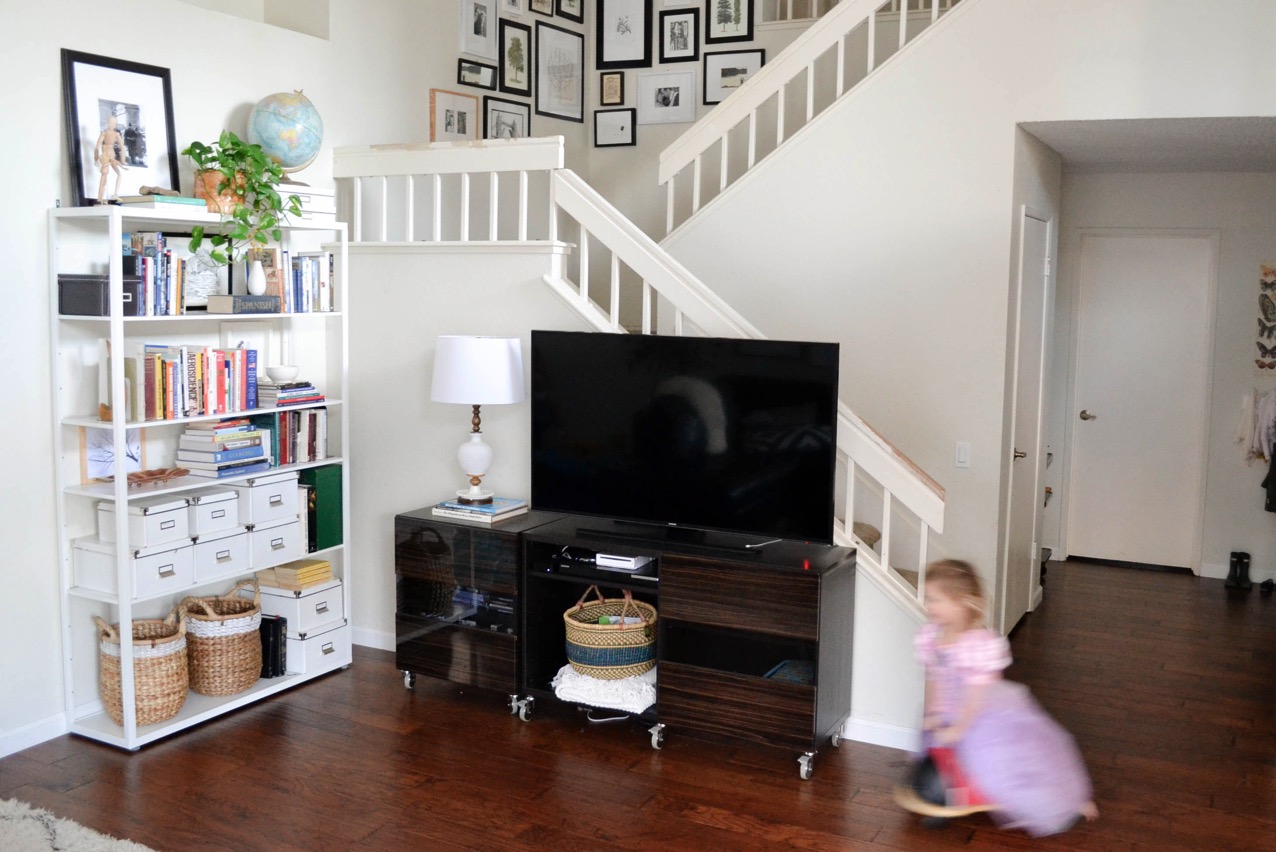 I mentioned our pool a few times in my interview and the readers are like…. "Ummm…PICTURES PLEASE."
So here is one lil' old recent photo of our pool that didn't make it onto the tour.  To be fair, I sent Gabrielle like, eighty-jillion photos to deal with.  Okay, actually maybe just TEN OR TWELVE over the amount she asked for.  NOT OVERACHIEVING AT ALLLLL.
Also, I sent the pool photo at the last-minute after I finished the interview and realized I had mentioned it a few times.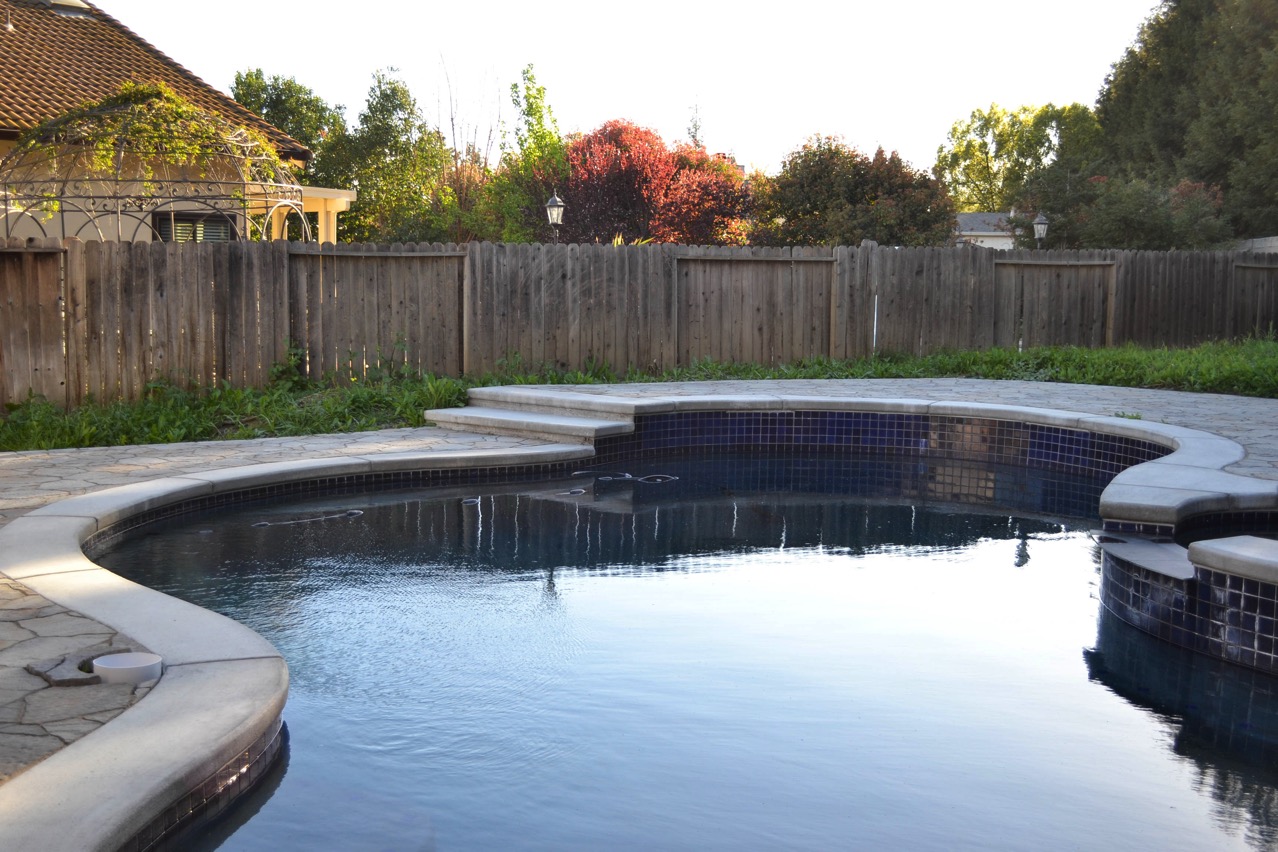 (And this post here shows you an original "before" photo."  Before the patio renovation that took over our lives. However, the patio renovation was necessary and we also had a lot of fun with the Resin Bound Patio DIY kits, which came with simple instructions.)
Ah, the rippling waters of blue that own us.   The rounded edges made it a nightmare for the renovation crew….oh, they loved us.  I had to feed them batches of fresh chocolate chip cookies all summer to keep them from dumping a pile of rocks inside and quitting.
The pool itself is lovely…the surrounding areas, not so much.  My mother-in-law once described it as third-world country?  Bless.  I will do a real and proper pool/patio post later this spring!