November is usually always a stellar reading month for me.  This month I read a lot of things, but I abandoned almost all of them for various reasons and ended up only actually finishing one book!
I have been following blogger Tsh Oxenreider for about eight years now and have read all of her books, but At Home in the World is my favorite.  Memoir is perhaps my favorite genre in the world (and especially travel memoirs), which is exactly what this book is.  It's a travel memoir by a mom with young kids, detailing her (and her husband's) experiences boarding planes, navigating subway systems and clinging to children in questionable rickshaw situations.
When it comes to traveling the world with little ones, as you might imagine, the highs are high and the lows are lows.  Tsh also shares her own inner struggle of being compelled to adventure and see the world, while at the same time feeling drawn to the moorings of home. I think many of us can relate to that!
This really is the perfect book to have by your nightstand. It kept me coming back every night for more without being an informational or emotional overload.  I found myself wanting to read more travel memoirs after this. This is one you should definitely pick up; I think all of my readers would enjoy it!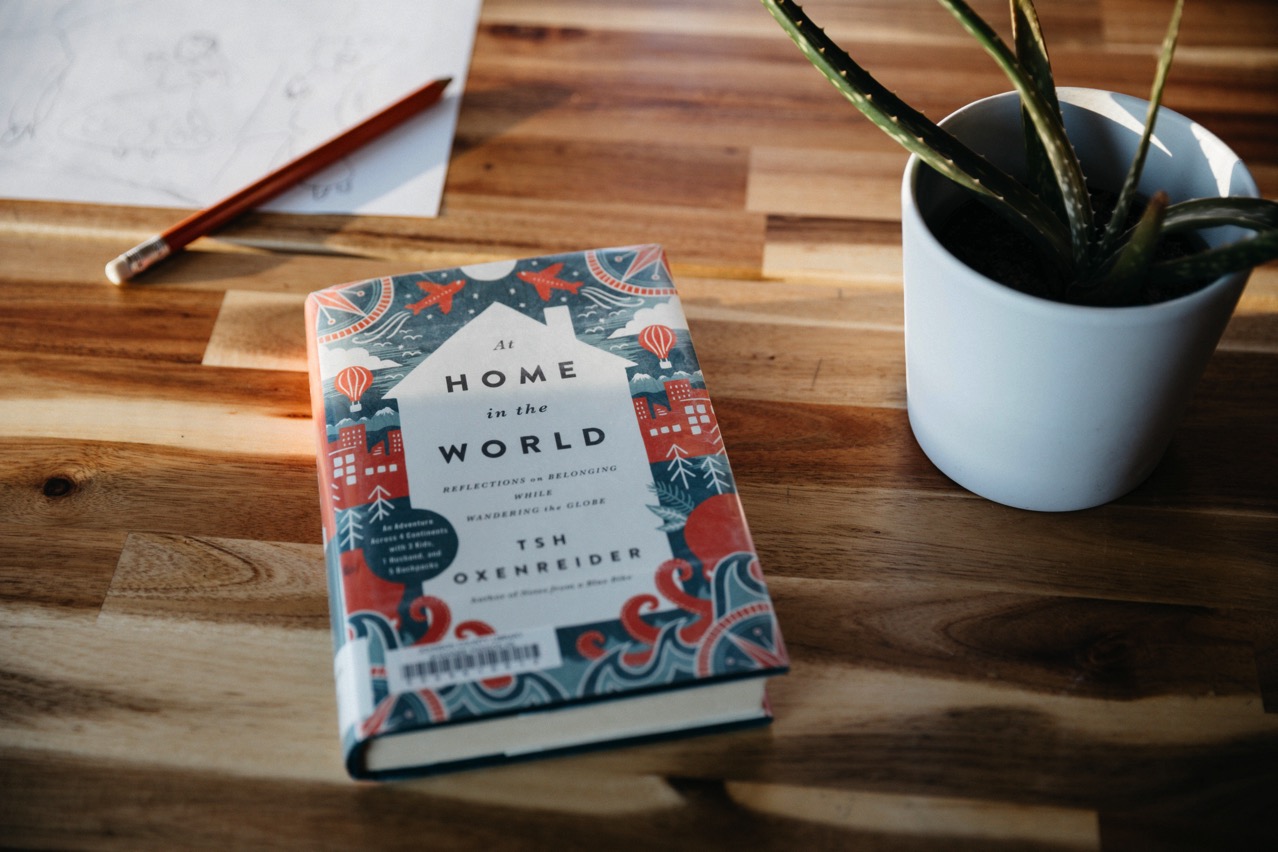 If you enjoyed this post, I think you'll love my free download, The Ultimate Homeschool Mama Book List!
For an archive of I've read through the years, you can go here.  To see all of the curated book lists on my blog in one place, click here.
To receive short reviews and recommendations of what I'm reading each month, sign up for my newsletter.