There is a lot to give thanks for in the year 2015. I've been practicing thankfulness every day in my meditation times and I can really feel it making a difference in my outlook.
This scripture was in my heart all during the month of November:
"Oh taste and see that the Lord is good.  Blessed is the man who trusts in Him!  Oh, fear the Lord you, His saints.  There is no want to those who fear him.  The young lions lack and suffer hunger; but those who seek the Lord shall not lack any good thing."  Psalm 34:8-10.   ("Young lions" is an emblem of power, self-resource and well, a metaphor for "rich people."  Ya know…if you were wondering like I was.)
This year we hosted at our house, but I didn't have to cook the bird.  (HEY there's something to be thankful for!)   My brother and sister-in-law provided the most delicious turkey I've probably ever eaten while I got to make pies and decorate tables.  Win-win for everyone.  This year's top three favorite dishes in order:  turkey, corn casserole (why have I never made this?), pecan pie.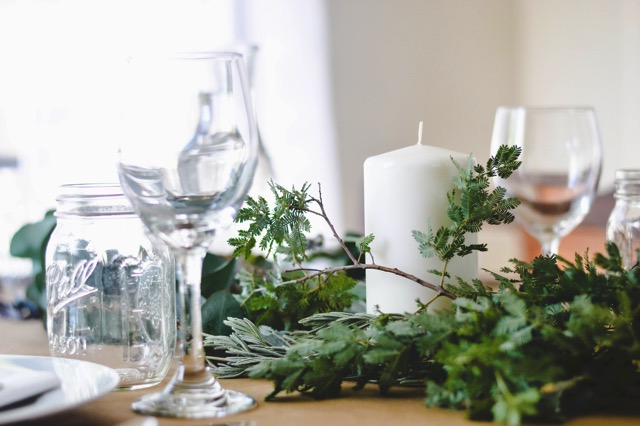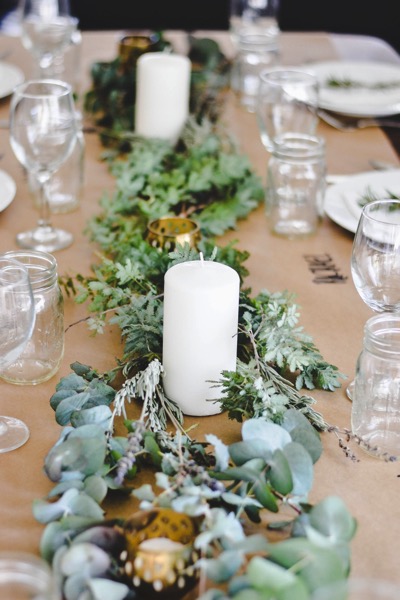 The ol' brass luminaries and my trusty roll of butcher paper made their way out.  As well as David's grandmothers cloth napkins and the Mason jars, since all drinks taste better out of a jar.  We had a small group this year, so real plates and goblets it was!  And of course, I wrangled up a game of Scrabble afterwards, because who can have pie without scrabble?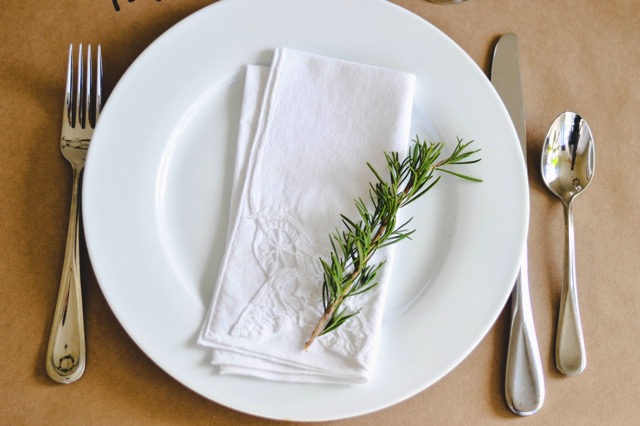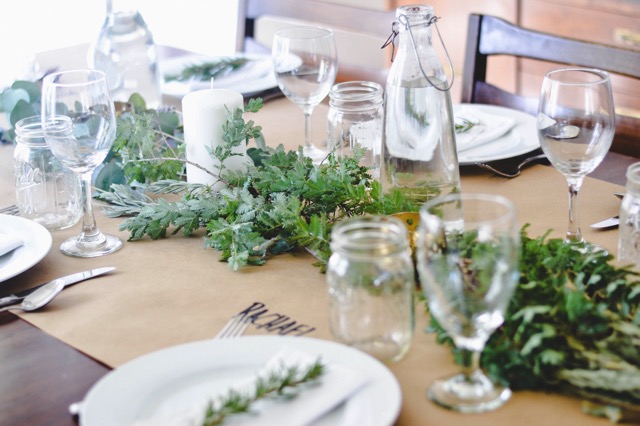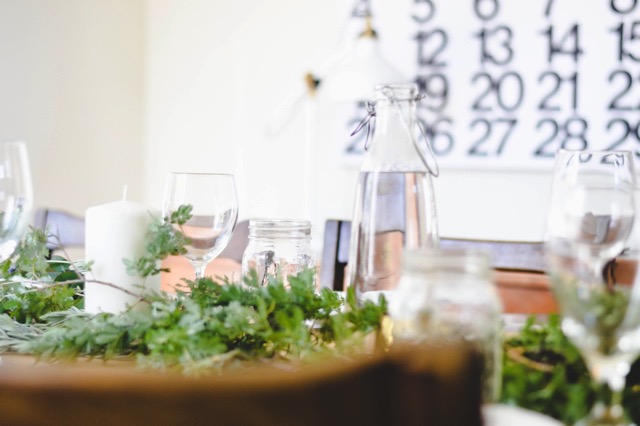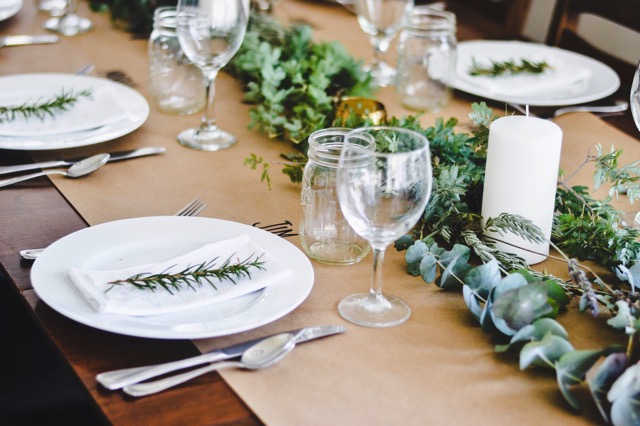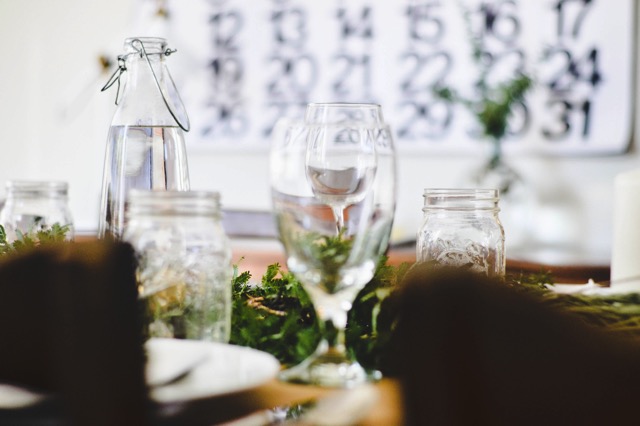 I have a friend who lives on some family property who let me loose with clippers on some of her beautiful regional plants!  I got bunches of eucalyptus, lavender, rosemary and acacia leaves for my table.  (And a vision for my front yard!)
My house smelled amazing for days.  I had a huge bag of bright coral persimmons from my tree, but all the silvery green was just to pretty to break up!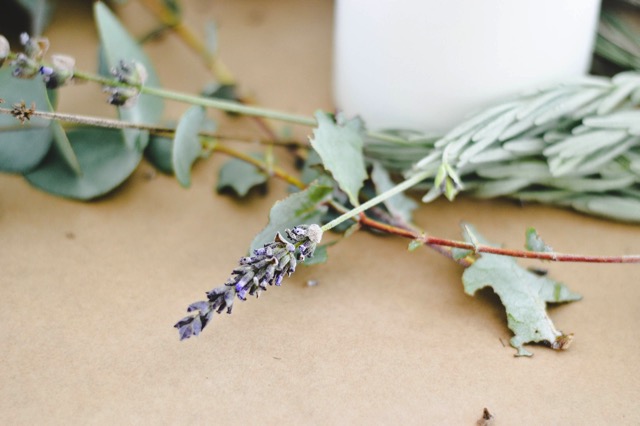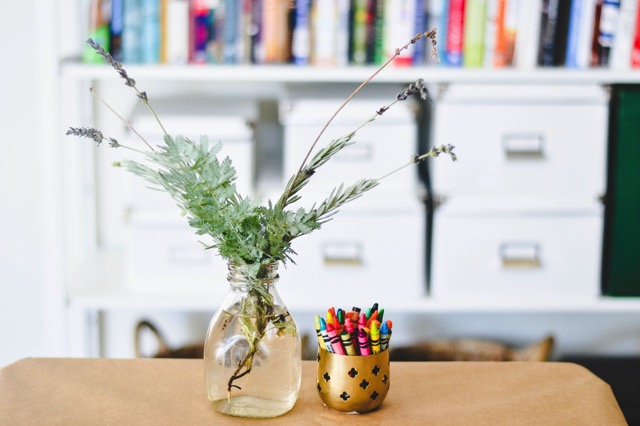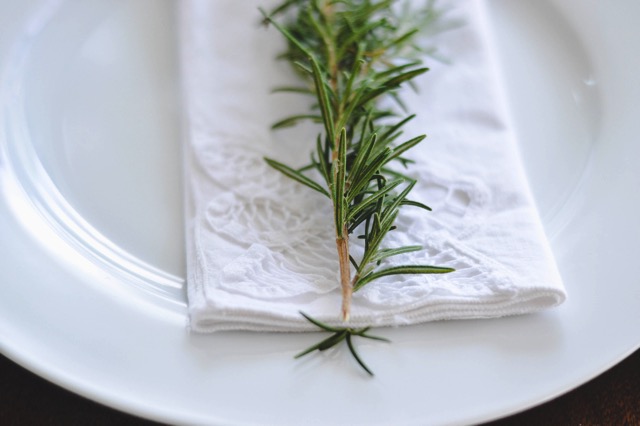 If you enjoyed this post, you can go here to see more Christmas home tours, seasonal decor and holiday-themed tutorials.
For more homeschooling ideas candid peeks into our home, you can go here to sign up for my newsletter .